Stories you shouldn't miss:
1. Despite years of huge tuition hikes because of a lack of public funds, the University of California Board of Regents
awarded 20 percent pay raises to the chancellors
of three universities — UC Santa Cruz, UC Santa Cruz, and UC Merced, the
Chron
reports. The top executives at those campuses now all make in excess of $380,000 a year in salary. Union officials were stunned by the move. "At a time when resources are needed to prevent tuition hikes and perform much needed safety maintenance, huge raises for UC's highest paid executives sends the wrong message about UC's priorities to the public we are here to serve," said Todd Stenhouse, spokesman for the American Federation of State, County and Municipal Employees Local 3299, the union for custodians, food and health care workers and other lower paid employees.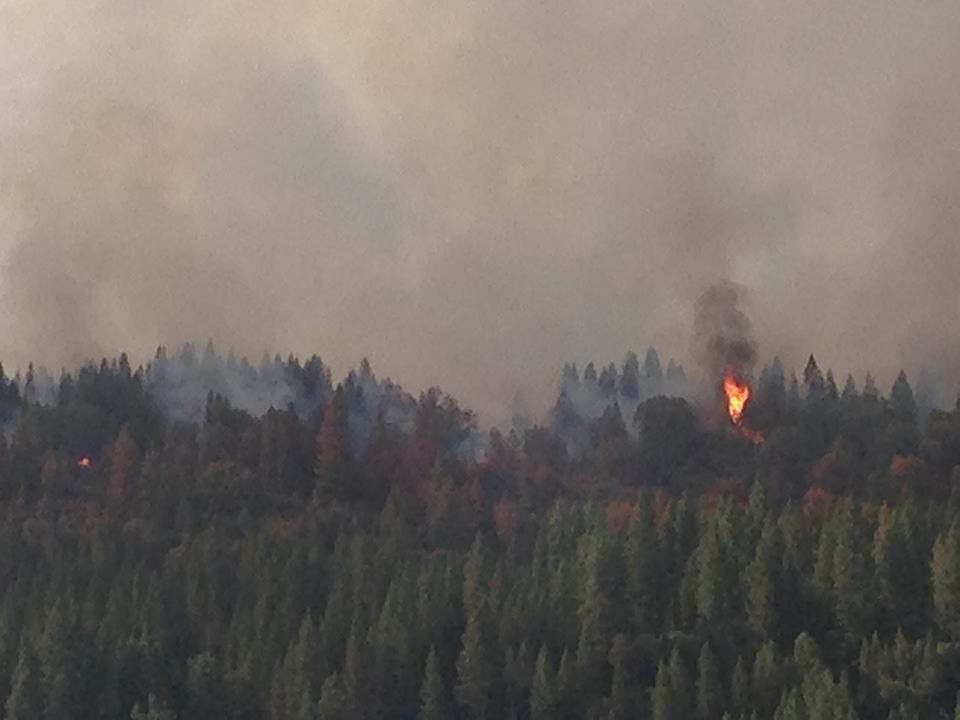 2. The massive King Fire, which is
now burning
more than 76,000 acres,
forced the closure of state Highway 50
as the blaze moved toward Lake Tahoe, the
LA Times
$ reports. Authorities say an arsonist started the fire and that they have a suspect in custody. The blaze has forced about 2,800 residents to evacuate their homes.
[jump] 3. Governor Jerry Brown signed two pieces of legislation that will allow homeowners
to let their lawns turn brown in the drought or replace their lawns with drought-resistant shrubs
without fear of being fined by the local homeowners' association, UT San Diego reports (via Rough & Tumble). The new laws, however, do not apply to cities that have threatened fines against residents who let their lawns turn brown.
4. Public officials from the Peninsula are urging state Attorney General Kamala Harris to investigate the state Public Utilities Commission
for illegal conduct
, following the revelation that PUC officials ousted a judge at the request of PG&E  in a case related to the deadly 2010 San Bruno pipeline blast, the Bay Area News Group$ reports.
5. And a federal appeals court indicated that
it plans to overturn the conviction
of former San Francisco Giants star Barry Bonds, saying his obstruction of justice conviction appears to lack sufficient evidence, the
Mercury News
$ reports.