Stories you shouldn't miss: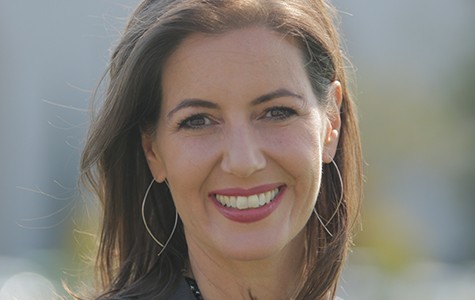 1. Oakland Mayor Libby Schaaf, along with other city, school, and county leaders,
called on Governor Jerry Brown's administration to release $45 million in affordable housing funds that were earmarked for the massive Brooklyn Basin projec
t on the city's waterfront, the
Trib
$ reports. The $45 million had been set aside by Oakland's redevelopment agency ten years ago, but the funding might now be in doubt, because Brown killed redevelopment statewide in 2011.
2. California's high-speed rail system, which now is slated to come to the Bay Area first,
still has serious funding issues
, the
Mercury News
$ reports. A crucial part of the financing for the first major leg of the system — from Bakersfield to San Jose — is supposed to come from the state's cap-and-trade program, but that greenhouse-gas reduction progam is scheduled to expire in 2020. Moreover, extending it could be difficult because of opposition from Republicans and some centrist Democrats.
[jump] 3. State officials declared that the massive
methane gas leak near Porter Ranch in Southern California has been capped
, and the 7,500 or so families who were forced to evacuate have been told that they can return home, the
LA Times
$ reports. However, many residents remain wary because the underground gas facility that leaked is still in operation.
4. And a controversial proposal that would have required
porn performers to wear condoms, goggles, gloves, and other safety equipment failed to gain enough votes
from the California Occupational Safety and Health Standards board during a hearing yesterday in Oakland, the Bay Area News Group$ reports. Proponents of the new rules said they were necessary to stop the spread of HIV, but members of the state's porn industry said the proposed regulations would have put them out of business.