An award for the best-looking retail space in America may go to a pot club this year — a sign of increased sophistication in the $5 billion economic sector.
National cannabis retail designer Megan Stone is a finalist for the coveted 23rd Annual Association for Retail Environments Design Awards Competition — for her hash bar at the TruMed dispensary in Phoenix. Arizona has dozens of state-licensed dispensaries.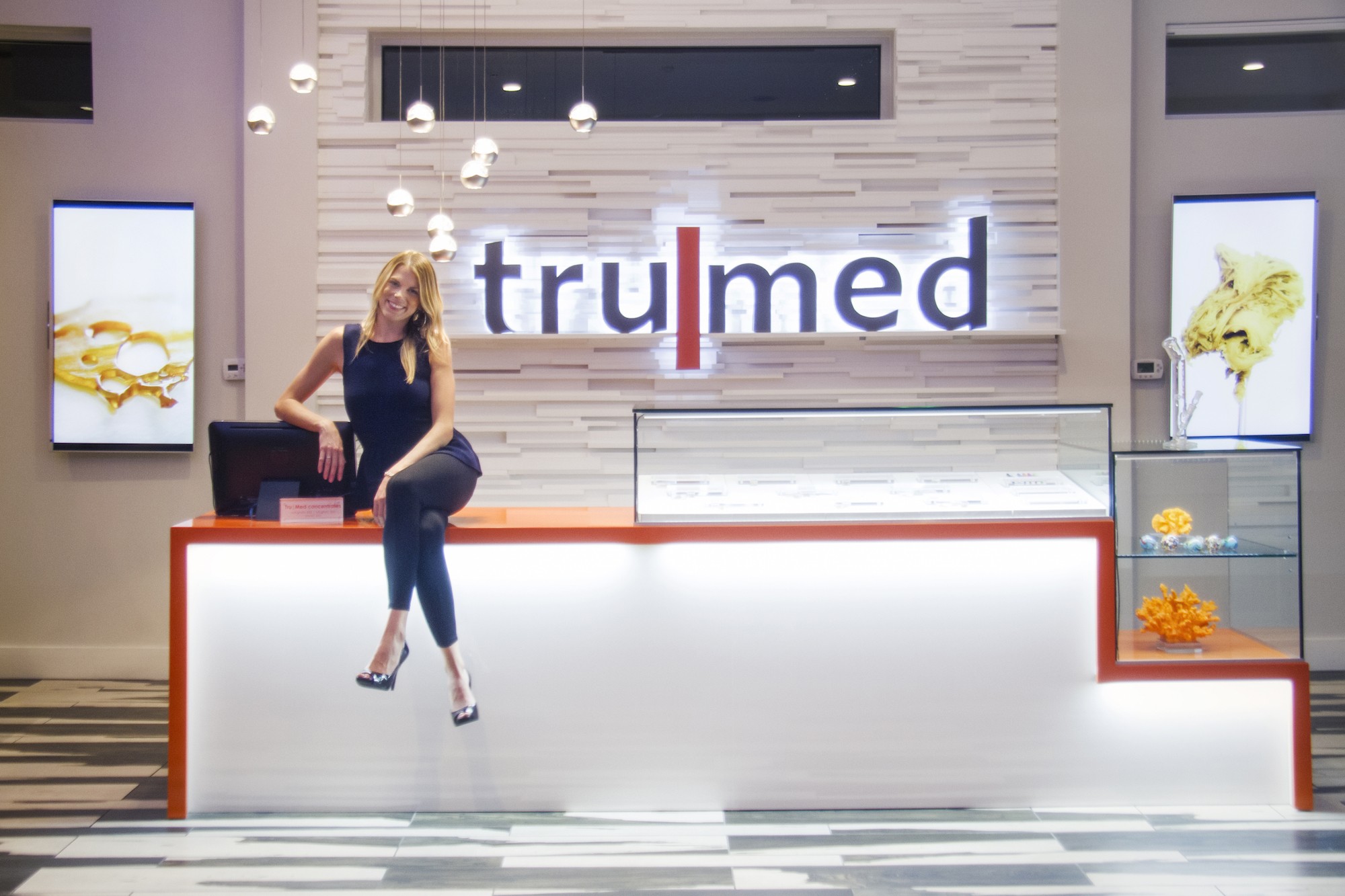 [jump] Stone joins finalists like CHANEL, Target, Timberland, and Nordstrom at the awards ceremony on March 23 in the Four Seasons in Las Vegas, part of the opening night of GlobalShop, a retail industry trade show.
Stone's luminous display pops with the orange of CO2 extract oil and seemingly floats on a block of white.
"My goal was to display the product as though it were as luxurious as fine jewelry or as decadent as gourmet confections. In doing so, my client was able to set themselves apart from their competition and maintain their reputation as a connoisseur's brand," Stone states.
Stone's three-year-old
The High Road Design Studio
 has worked with dispensaries in Arizona, Washington, California, Colorado, New Mexico, Illinois, Nevada, Oregon, and New Hampshire.
Not to be outdone, Bay Area dispensaries are getting facelifts of their own, with San Francisco's new
Harvest
featuring European interior design.