Stories you shouldn't miss:
1. Cal-OSHA slapped BART with a $210,000 fine — the largest such penalty in more than a year — for negligence leading to the deaths of two track workers during the 2013 strike, the CoCo Times$ reports. Cal-OSHA noted that a BART manager who was training another non-union employee to drive trains during the strike was seated in a passenger car and could not even see the track when the train struck and killed the two workers. Cal-OSHA also found that the track workers were not properly trained by the agency. In addition, Cal-OSHA found fault with a BART policy that placed the onus of safety on track workers. The transit agency rescinded the policy after the deadly crash.
[jump]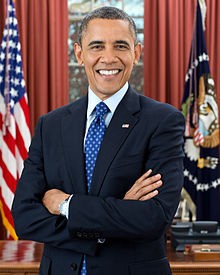 2. Obamacare signups have topped 8 million nationwide — with about 1.4 million of those coming in California, the Mercury News$ and LA Times$ report. The total signups exceeded expectations of both the White House and California health officials. In addition, nearly 2 million low-income Californians have signed up for expanded MediCal coverage under Obamacare.
3. A majority of Californians — 57 percent — support spending $1.4 billion a year in state funds to provide public pre-school for four-year-olds, the SacBee$ reports, citing a new Field Poll.
4. California is failing to educate most of the 70,000 young people who are incarcerated in juvenile facilities, the LA Times$ reports. Studies show that incarcerated youth are less likely to re-offend if they receive adequate education while being locked up.
5. The Alameda County District Attorney's Office has decided to seek the death penalty against an Oakland man accused of shooting at children and killing eight-year-old Alaysha Carradine, the Trib$ reports. The defendant, Darnell Williams, 23, also is accused of murdering a Berkeley man in a separate incident.
6. And the Richmond City Council voted this week to delay implementation of a plan to raise the minimum wage in the city to $12.30 an hour so that the proposal can undergo more study on its possible impacts to small businesses, the CoCo Times$ reports.
$ = news stories that may require payment to read.