Stories you shouldn't miss:
1. In a stunning example of the Easy Bay's deepening housing crisis,
more than 17,000 people are competing with each other to live in 115 affordable units that are being built near the San Leandro BART station
, the Bay Area News Group$ reports. Even though Bridge Housing, the developer building the housing, hasn't even opened its application process for the below-market-rate units, the nonprofit has already received interest from 17,000 people. In nearby Hayward, affordable housing developer, Eden Housing, has more than 22,000 applicants on its waiting lists.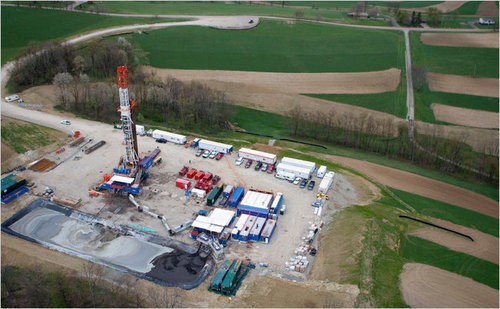 2. New research shows that an oil drilling process, known as
wastewater injection, has likely caused earthquakes in California
, the AP reports, citing a study conducted by researchers at UC Santa Cruz, the University of Southern California, and two French universities. Wastewater injection, which involves shooting into the ground polluted water produced from oil drilling and is commonly used in fracking, almost certainly triggered a spate of earthquakes near Bakersfield in 2005. Researchers have already concluded that wastewater injection has caused earthquakes in Oklahoma and other states.
3. State lawmakers and environmental groups are criticizing a proposed deal that would
bring energy from coal-powered plants to California's electrical grid
, the
LA Times
$ reports. The deal, proposed by the California Independent Operator, would create a partnership with PacificCorp, a company owned by billionaire Warren Buffet that operates coal plants in Wyoming and Utah. Critics say the deal, if it goes through, would expand the use of coal power and undercut California's plan to phase out its reliance on fossil fuels.
[jump]
4. Governor Jerry Brown has nominated
a Republican — Lori Ajax — to become the state's first medical cannabis czar
, the
Chron
reports. Yet despite Ajax's political party affiliation, medical weed industry leaders are cautiously optimistic about the appointment, saying she appears to the right person for the job. Ajax is currently chief deputy director of the California Department of Alcoholic Beverage Control.
5. And the historic
UC Theatre in Berkeley is set to reopen on March 1 as a music venue,
the Bay Area News Group$ reports. The state-of-the-art venue will feature 1,400 seats and will host 75 to 100 events a year.