Sponsored content by Freight & Salvage
"Since its founding in 1968, the Freight & Salvage has been deeply rooted in that aspect of Berkeley's culture that embraced freedom, justice, acceptance, collaboration and innovation," the beloved music venue's website says. And that goes a long way towards explaining why "the Freight" has not only survived, but thrived for those five decades—and is a "Best of the East Bay" pick again this year.
"We believe that music builds community," says Freight & Salvage Marketing Associate Anica Odell-Smedley. "The Freight is more than just a venue; it's a meeting place." A place, she says, where cultures come together through the music that represents them.
Its long history means that multiple generations now have connections to the Freight, including Anica's own family. "I grew up with parents who performed here," she says, "and I've seen how integral it's been to the Bay Area music scene."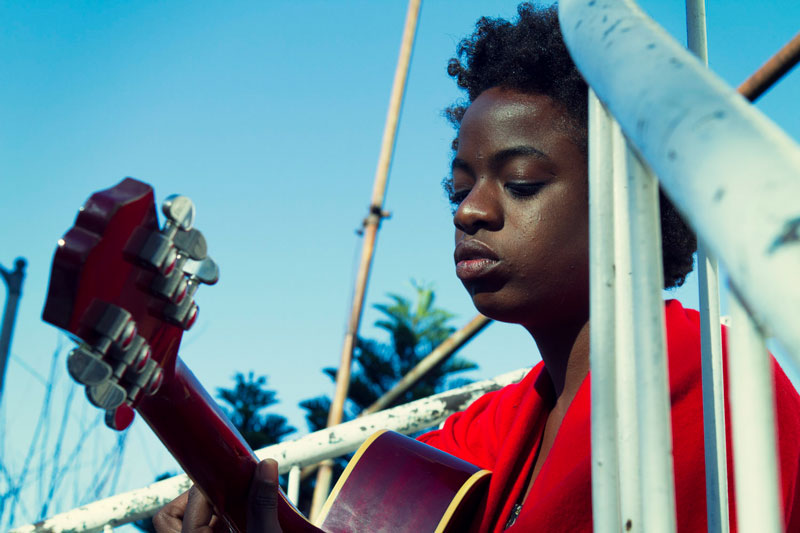 Like all live performance spaces, the Freight has had to pivot and pivot again during the pandemic. Says Artistic Director Peter Williams, "When we initially re-opened in September, sales started slowly, but picked up each month. By December, it felt like we were back to normal—then came Omicron." But, says Anica, even when live shows weren't possible, some performances were being live streamed. The Freight took advantage of the time to completely refit its HVAC systems, making the venue as safe as possible. "And members and donors have been incredible," she says. The re-opening has been "like a 'welcome home'" for many people.
Director of Education and Community Outreach PC Muñoz noted that much of that community support has been built through the Freight's mission of being a collaborative member of the community.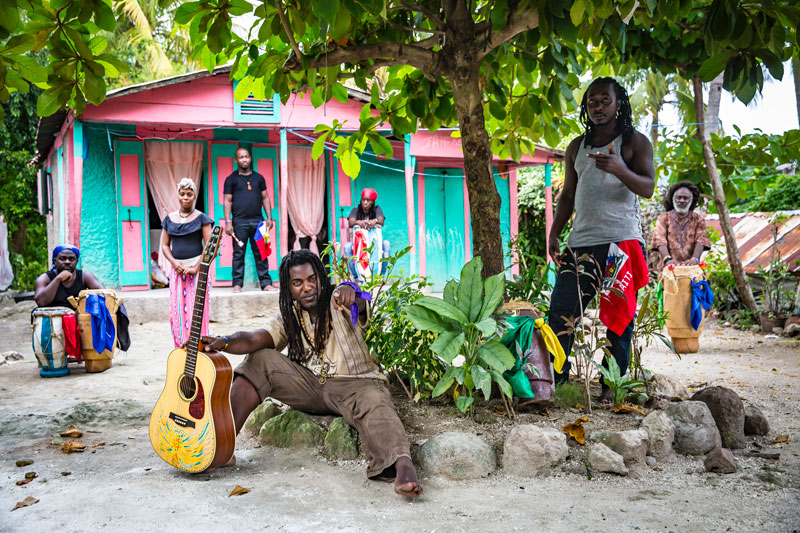 "In addition to being a world-class music venue, the Freight is also a bustling performing arts organization, with an education department that offers an array of programming for adults and youth, says PC.
The venue hosts classes, workshops, lectures and jams "featuring everything from Indian vocal percussion, to old-time fiddle tunes, to the history of Chicano music. We also have our own community chorus, the Freight Singers, led by the East Bay's own Bryan Dyer and Zoe Ellis," he says. The "Hip-Hop is Folk Music" symposiums for middle schoolers, a collaboration with the Berkeley Unified Visual & Performing Arts Department, aim to illuminate connections between contemporary music and historical folk music movements.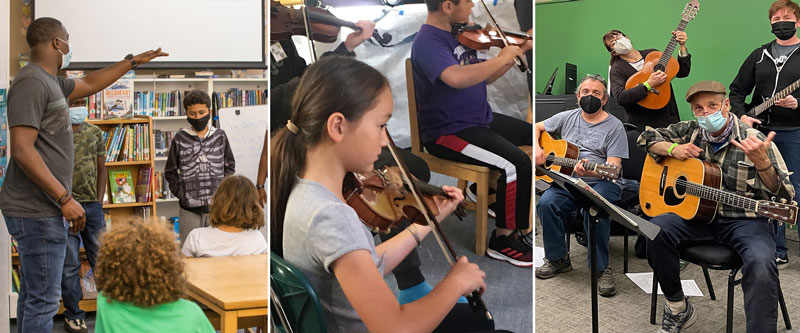 "We are doing a July summer session, and we do online 'Meet the Fiddle' workshops for kids who would like to experiment with non-classical violin music," Anica says. The staff looks forward to being able to resume live kids' programming and open houses, currently on hold for health safety reasons.
Both she and Peter enthuse about upcoming shows and series.
"We have some incredible shows coming up," says Peter. "Leo Kottke on July 22 and 23, Mamak Khadem on July 27, the Meridian Brothers on August 10, Lemon Bucket Orkestra on August 11, Telmary on August 12, ADG7 on August 13, and our free indoor Freight Fest on August 21."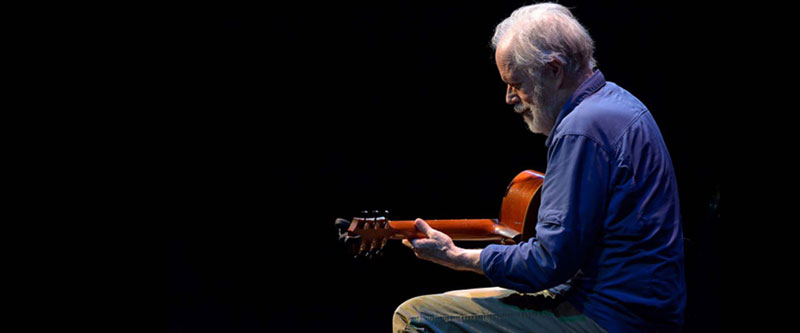 There are very few dark nights at the Freight, Anica notes, with up to 340 performances a year. She looks forward to the dance floor shows, which offer free dance lessons before the music starts. "People come ready to dance, and they spend all night out on the dance floor," she says, adding they enjoy music from all over the world, such as the upcoming August 12 show with Telemary & HabanaSana, part of the Raices Latin series curated by John Santos.
Over the years, the Freight has expanded the concept of "traditional music," and embraced the energizing fusions of cultures and musical styles that make modern music makers so stimulating.
Even after 50 years, there are still music-lovers discovering the Freight for the first time. What can they expect to experience?
"It's a beautiful room, and probably one of the finest listening rooms in the area," said Peter. "My first time here, I was thinking, 'nightclub,' but when I got into the room, I saw that it's a small performing arts center."
"They can expect to enjoy music with people who came to hear it—and are really listening to it," says Anica.