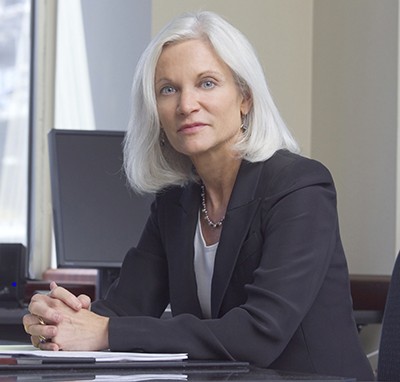 U.S. Attorney General Jeff Sessions has made clear what he thinks about Oakland Mayor Libby Schaaf's recent decision to warn of an impending Immigration and Customs Enforcement (ICE) operation in the Bay Area. Sessions said in a Sacramento speech earlier today that "the mayor of Oakland has been actively seeking to help illegal aliens avoid apprehension by ICE," and he accused Schaaf and other California officials of "bragging about and encouraging the obstruction of our law enforcement."
It's an unusually sharp criticism from the top federal law enforcement official that may foreshadow an investigation or legal fight with Schaaf. The Trump White House has also called for the DOJ to investigate whether Oakland's mayor obstructed justice.
In response, Schaaf appears to be preparing for the worst. She told reporters at a City Hall press conference today that Melinda Haag, former U.S. attorney for the Northern District of California, has now offered to represent her in what's become an open feud with Sessions and Trump.
Haag is a formidable legal force.
She was appointed U.S. attorney for Northern California by President Barack Obama in 2010 after being nominated by California Democratic Sen. Barbara Boxer. She was a partner in the San Francisco law firm of Orrick, Herrington & Sutcliffe since 2003. Before that, she worked as a white collar crimes prosecutor in the U.S. Attorney's Office in Los Angeles.
Haag also has close ties to Special Counsel Robert Mueller, who is investigating allegations of Russia-Trump collusion in the 2016 federal elections.
Mueller was U.S. attorney for Northern California from 1998 to 2001, serving under presidents Bill Clinton and George W. Bush. Mueller recruited Haag to supervise white collar crime and corruption cases. Mueller later left to lead the FBI under Bush, and Haag eventually took his job leading the U.S. Attorney's Office.
Haag is now back at Orrick, Herrington & Sutcliffe, where she represents high-profile corporate clients, including former Uber CEO Travis Kalanick.
But Haag appears to have kept a close eye on Mueller's investigation into the Trump administration. She's been tapped as an expert source over the past year by several magazines and legal publications for comment on the Russia probe.
Last October,
Haag told a reporter with Law360
that the indictment of Trump campaign manager Paul Manifort, and guilty plea of of campaign aide George Papadopoulos, meant that her former boss Mueller was "one step from the question of whether there was collusion" between the Trump campaign and Russian agents.
She's also been an outspoken critic of the Trump administration's alleged efforts to meddle in the Department of Justice and FBI, especially following the firing of FBI Director James Comey.
Last year, Haag
told KQED
that Comey's firing had "a strong smell of political interference" from Trump and his associates, who fear where the Russia investigation might lead.
Sessions, who is now attacking Schaaf over immigration policy,
had recommended firing Comey to Trump
.
Schaaf declined to give any details about her conversations with Haag, but said the former U.S. attorney is working on a pro-bono basis. Haag did not return a phone call made earlier today seeking comment.