Where there's a market, there's a way — or so it seems when it comes to the rise of gourmet gluten-free food products in the East Bay. The past two years alone have seen the arrival of amazingly crisp-battered gluten-free fried chicken, a panoply of gluten-free pastas and pizza crusts, and gluten-free bagels that were so good I immediately declared them the best gluten-free bread I'd ever eaten.

Now, Bacano Bakery, whose breads and pastries are a fixture at a handful of local farmers' markets, is poised to open a gluten-free brick-and-mortar bakery and cafe in Emeryville, at 1298 65th Street. Once it opens, Bacano will be at least the third dedicated gluten-free retail bakery in the East Bay, joining Temescal stalwart Mariposa Baking Company and the Danville-based Miglet's.

[jump]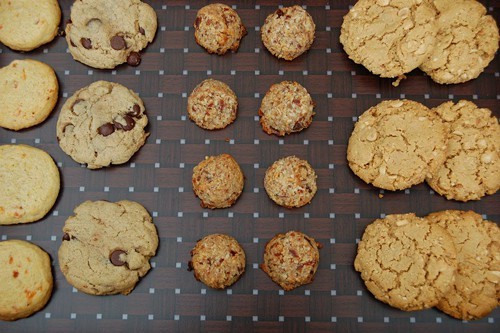 Generally speaking, the gluten-free baking world can be split into two schools of thought — those who try to emulate traditional wheat-based products as closely as possible (often through use of xanthan gum or other artificial binders) and those who pride themselves on using only natural ingredients. Bacano embraces both approaches. Co-founder Elan LaLonde explained that the idea for the bakery came about when his business partner Laverne Matias, the creative force behind the venture, realized that what he loved more than anything was baking with ancient grains: sorghum, quinoa, millet, teff, and various rice flours. Of course, the retail bakery business is mostly built on the gluten-intensive backbone of wheat flour, and so Matias and LaLonde saw an opportunity — both to tap into a growing market and to encourage what they believed to be a more nutritious way of eating.
"The gluten-free thing for us is, 'Oh by the way,' as opposed to the centerpiece," said LaLonde, who doesn't have a gluten allergy himself, though he said he has mostly eliminated wheat gluten from his diet. The idea was to create baked treats that anyone would enjoy, with none of the stigma of "Mommy's weird bread or Tommy's icky cookies" that typically gets associated with gluten-free baked goods.
According to LaLonde, there are certain products in Bacano's repertoire that are meant to serve as stand-ins for traditional wheat-based baked goods. Their cinnamon bread, for instance, is designed to fool you — to make the texture and taste close enough to the "real" thing that most customers shouldn't be able to tell the difference. On the other hand, Bacano also sells a vegan seeded bread, made with no refined sugars or xanthan gum, that stands on its own merits. "We're not trying to make it like anything else," LaLonde said.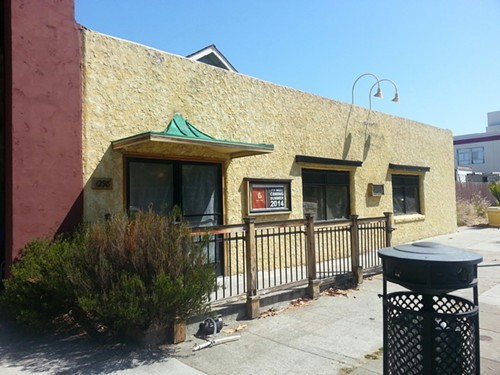 Bacano Bakery
The former Cafe Aquarius space
Now that they have a brick-and-mortar shop, Matias and LaLonde plan to expand their line of baked treats, set up a small grocery section (featuring bagged burger buns, packaged cookies, and so forth), and offer simple breakfast and lunch options for customers who'd like to stay for a sit-down meal. The oven-centric cafe menu will include things like pizzas, quiches, and potpies — all gluten-free, of course. There will be seating for about ten diners, not counting the outdoor patio that's in the works.
The Emeryville location is the
former home of Cafe Aquarius
, a popular bakery cafe that closed in January after the owner of the building decided not to extend the restaurant's lease. According to LaLonde, Bacano is slated to softly open in mid- to late-August.