When the City of Oakland fenced off St. Andrew's Plaza last year some cheered the closure. A group of neighbors had complained for years that the sliver of land was a magnet for illegal drug use and crime. They imagined its renovation, using a $456,000 grant, would transform the area into a welcoming space for all.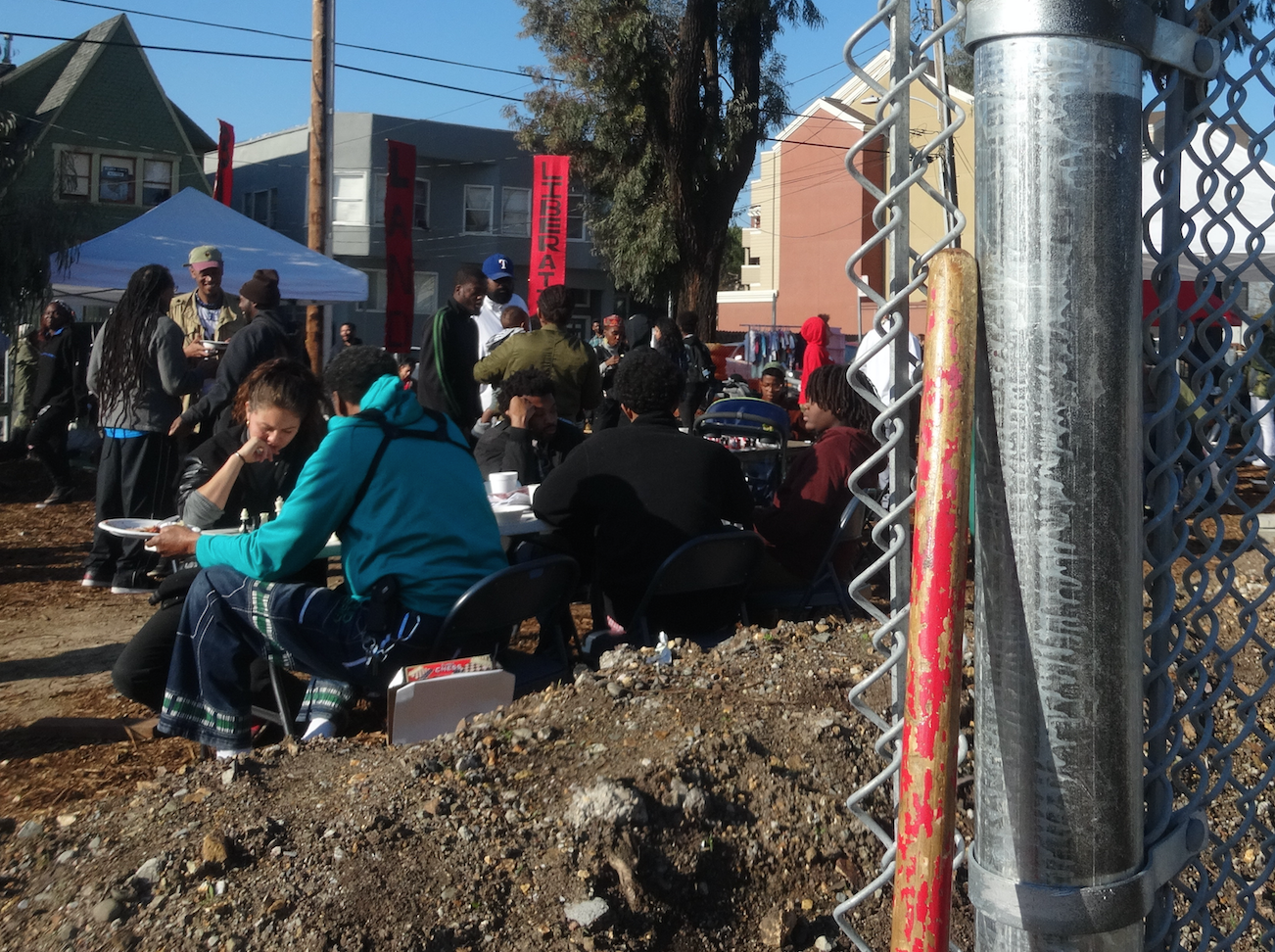 But for other Oaklanders, there was one simple reason the city put a metal barricade around the park: officials wanted to remove poor and homeless people, most of them Black, as a way of gentrifying the neighborhood.
For over a decade now, West Oakland has been losing its Black population as home prices and rents increase due to San Francisco's spillover effect. Homeless camps in the area continue to grow. But developer interest in West Oakland has been sporadic.
In 2015 the city released the
West Oakland Specific Plan
 which calls for building market-rate mid and high-rise apartments and condos along corridors like San Pablo. In fact, the WOSP calls for building mid-rise townhouses that "wrap around the corner at 32nd Street, fronting onto the small adjacent St. Andrews pocket park."
Some Oaklanders see this all as a blueprint for displacement.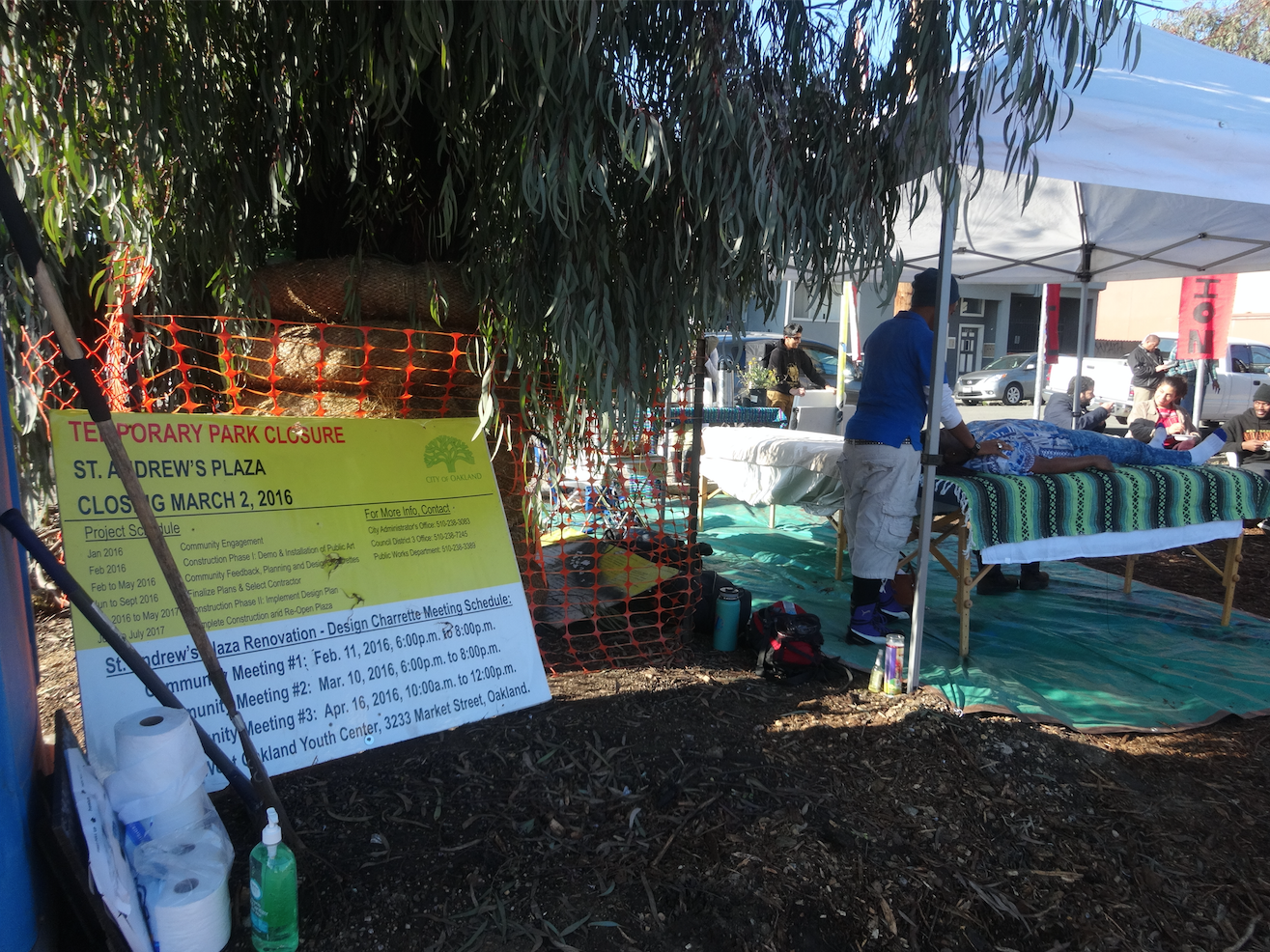 Earlier today a group calling itself the Black Land Liberation Initiative cut down the metal fence surrounding the plaza and began serving food. There was music, a "free store" of clothing and shoes, people playing games of chess, and even a massage station.
"They're playing Oakland like a big monopoly board," said Chaga Kwania, one of the organizers with the Black Land Liberation Initiative, about Oakland's current development policies. "A lot of people are being displaced, and there are growing homeless encampments."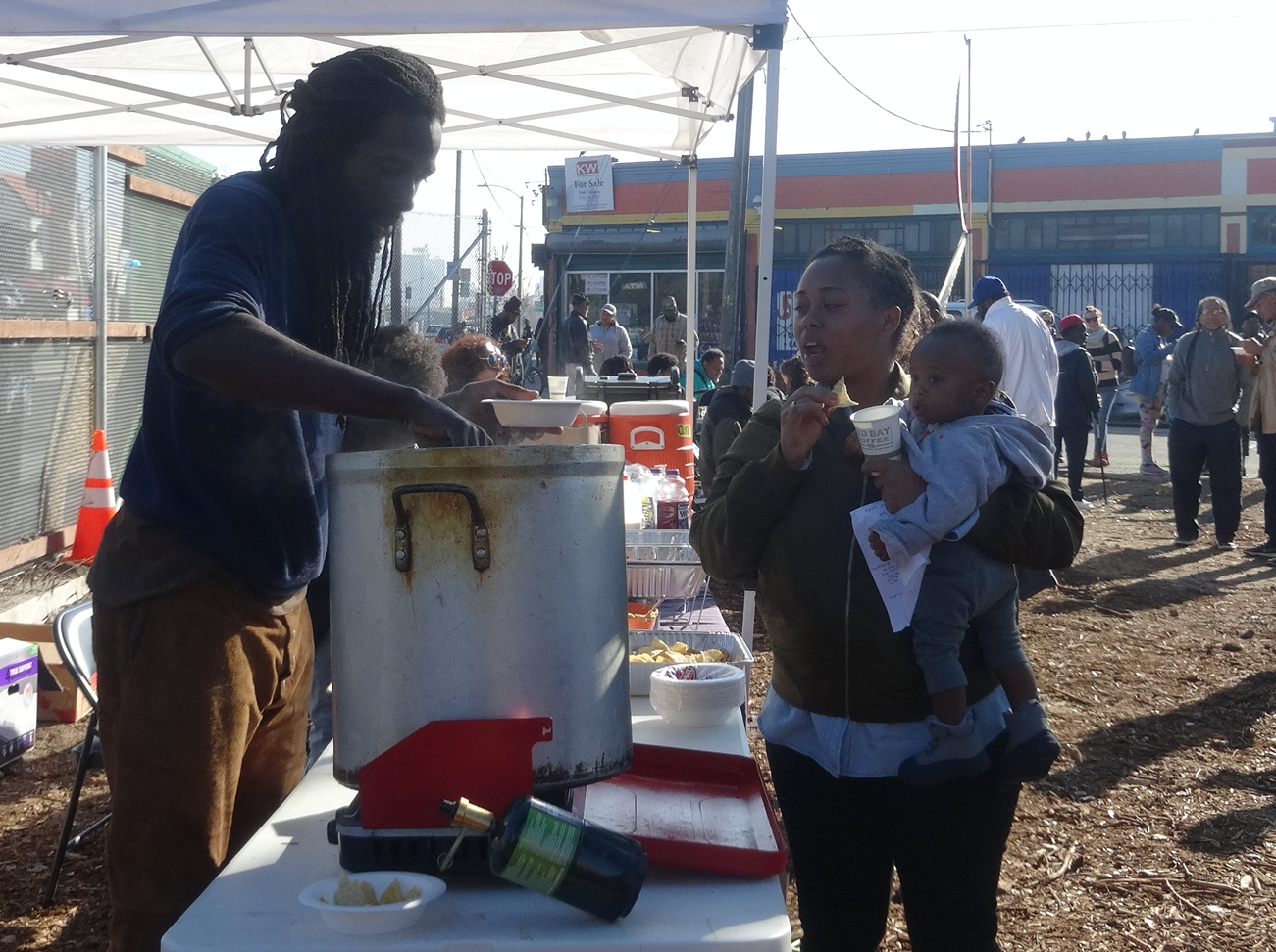 Kwania said the takeover of St. Andrews Plaza is indefinite, and that the group plans to offer food, clothing, music, and camaraderie throughout the coming weeks.
Van  Dell, another organizer of the park takeover, said the city demonized the people who previously used the park, emphasizing only the bad things that happened there while ignoring the good things.
"People gathered here to celebrate, to mourn, to play dominoes and chess, and keep each other company," she said. "That never got mentioned."
She said her group wants to magnify the sounds of "Black joy" and reclaim the radical legacy of Martin Luther King, Jr.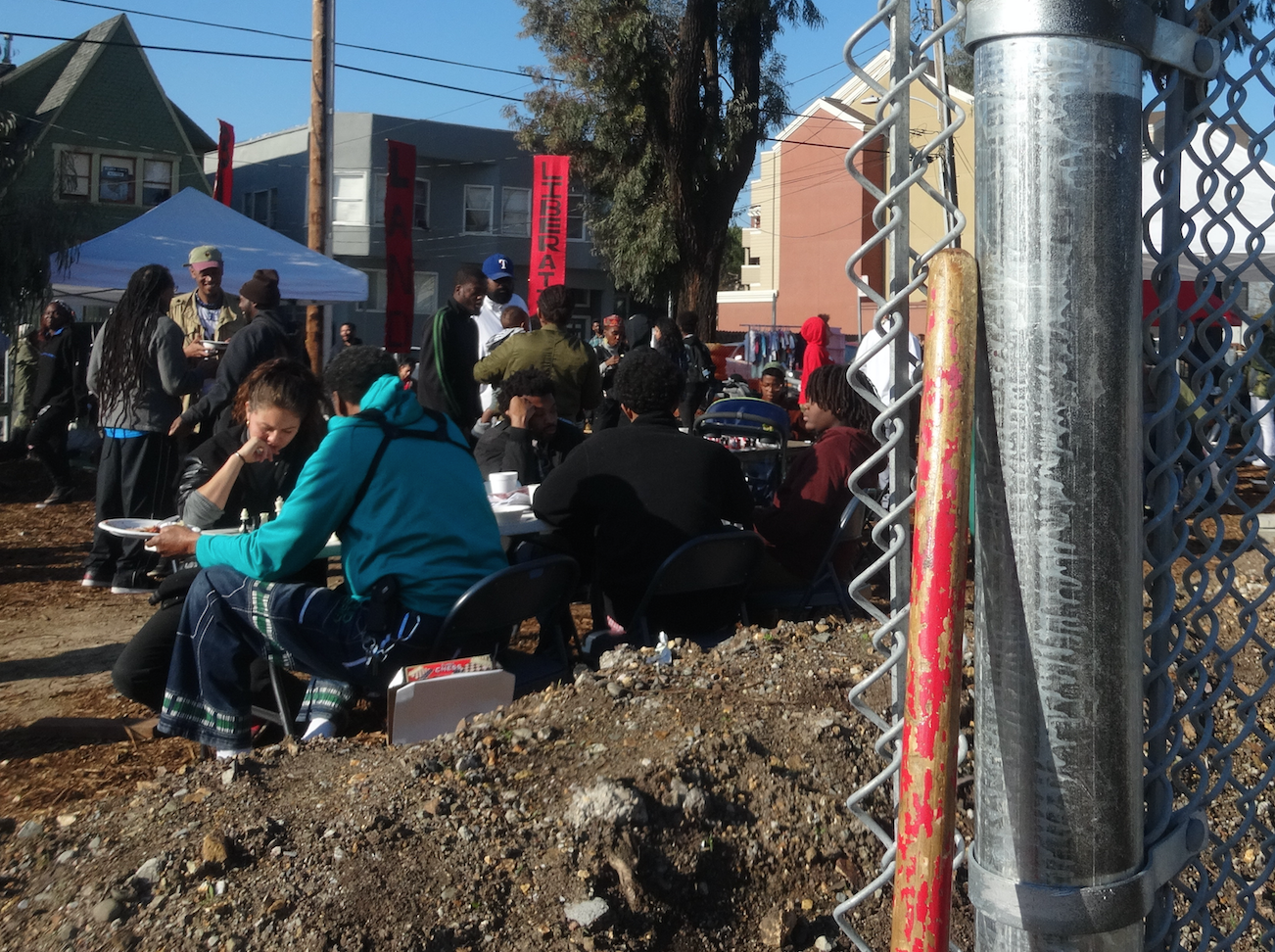 Nikita Mitchell, another organizer of the action, said St. Andrew's Plaza was a lot of things, some bad, some good, but that the space didn't deserve to be closed off to the community. One of its roles, she said, was as a place of sanctuary for those dealing with economic hardship, mental health problems, and homelessness.
"True development of this area means taking care of these people," she said, rather than building a fence to keep them out.
The
Express
 was unable to reach Oakland city officials for comment.