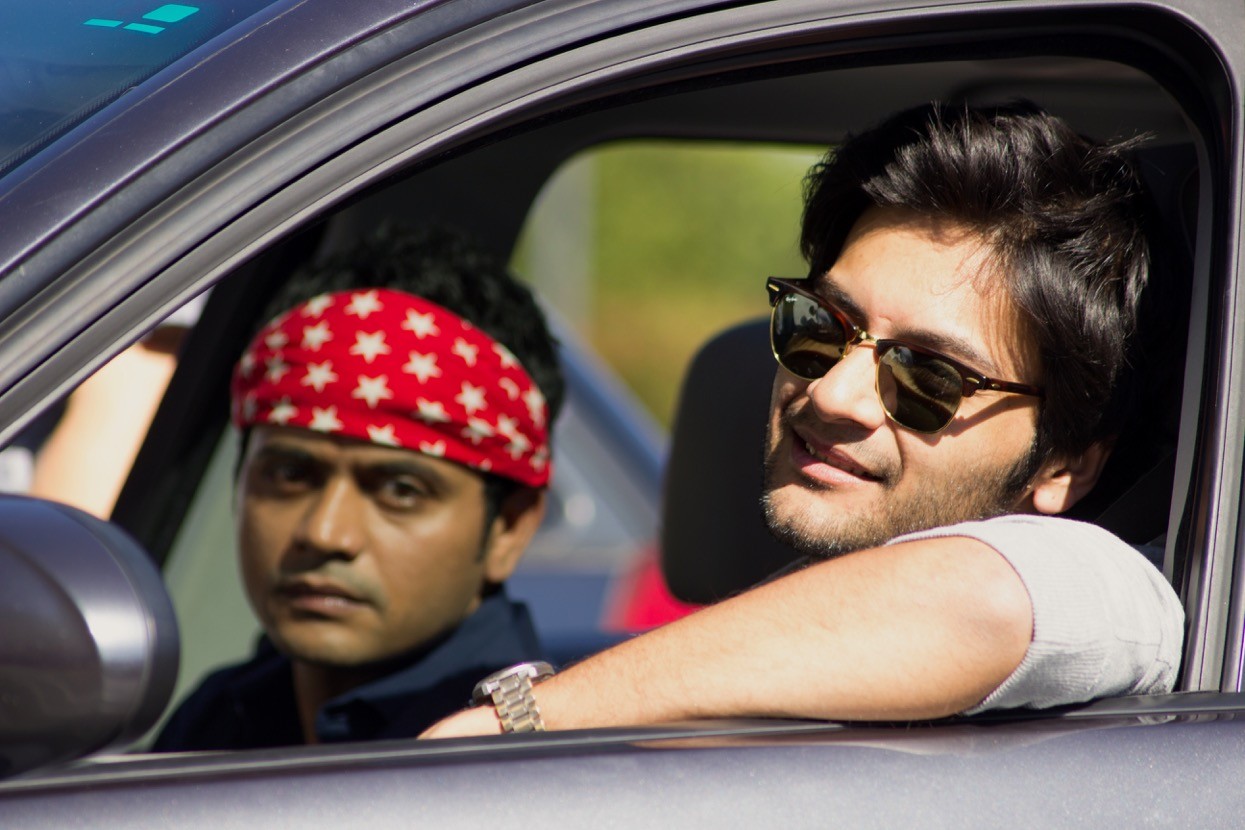 Ali Fazal (right) and Amitosh Nagpal cruise the valley in
For Here or To Go?
For Here or To Go?
is a well-meaning movie about a real-life situation: The predicament of immigrants on H-1B visas working in the US, and what happens to them when their immigration status comes into doubt. The stumbling block – and it's a considerable one – is a combination of those familiar bugaboos, inept writing and direction.
As rookie writer-producer Rishi S. Bhilawadikar and director Rucha Humnabadkar would have it, an Indian immigrant tech worker named Vivek (Ali Fazal) is worried he'll lose his Silicon Valley job when his H-1B expires. That does not prevent him from getting to know Indian-American Melanie (Melanie Chandra), who coincidentally happens to be the daughter of his boss, unbeknownst to Vivek. Our hero's home life is right out of
The Big Bang Theory
– fresh-off-the-boat comic-relief roommate (Amitosh Nagpal), odd duck drop-in guests, etc. The saving grace comes from a Sikh grocer who exhorts Vivek not to let "the ignorant racists" push him out.
Still, the silliness has a wrong-foot feel to it, as if written by someone who doesn't really know what draws laughs in stateside movies and TV. Someone could create a drinking game based on how many minutes it takes for the first Bollywood song-and-dance number to come on. Worse still is the timing. Every time the script gets into the anxious complexities of America's unfair immigration system, the action cuts away to another "funny immigrant" routine. The result is a movie that's neither serious nor humorous enough, as if no one involved could tell the difference.