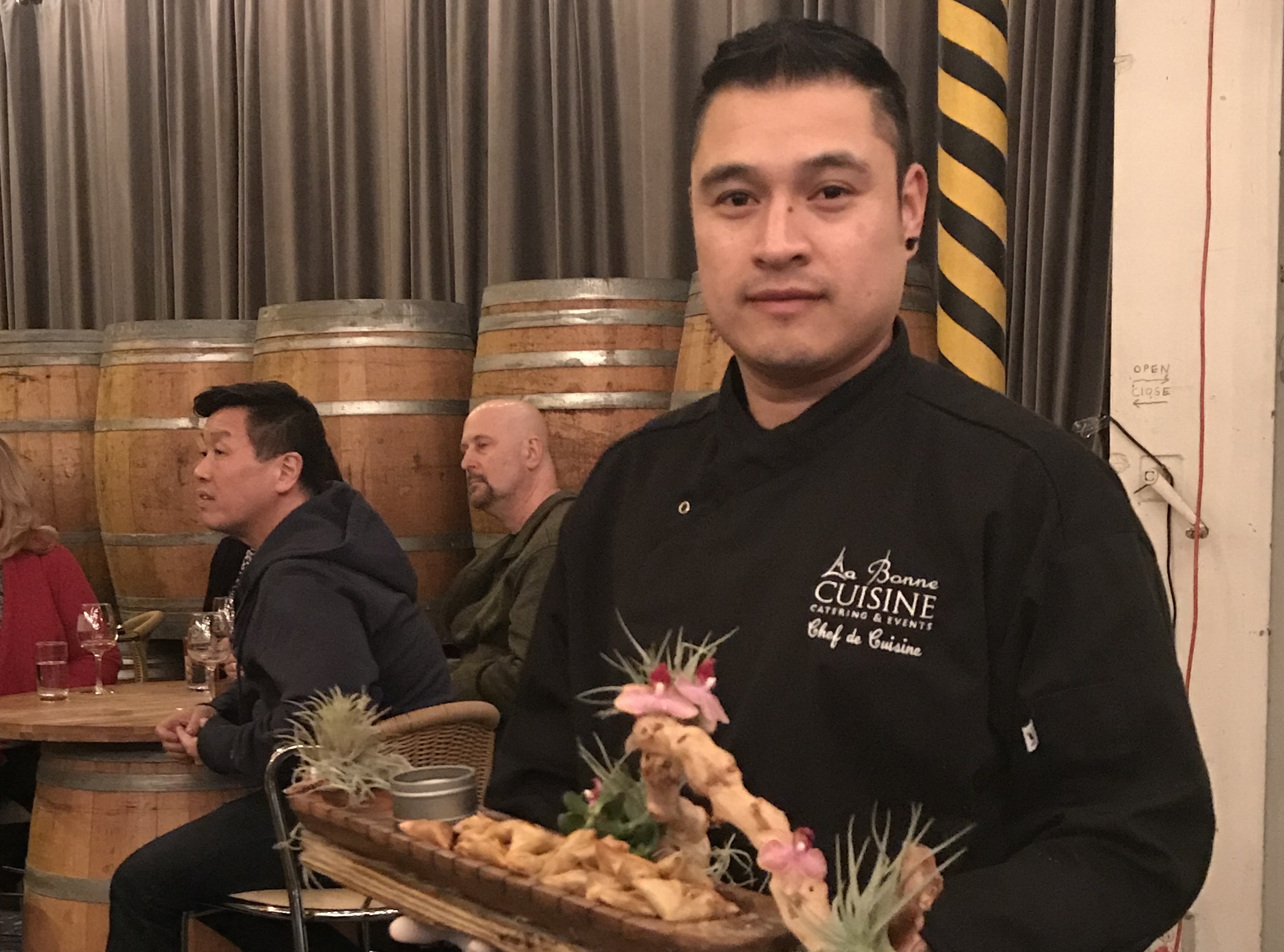 Like many restaurant and events workers, Chantil Brown is both looking for well-paying gigs and flexibility. "What I love about doing gig work is I can set my own schedule," Brown said. "There's no need to tell an employer I'll be gone. I can pick up assignments based around my schedule, and that's what a lot of people who do what I do like."
A few months ago, Brown signed up for an app called Instawork. Immediately, Brown was able to book a high-end catering gig.
Instawork started in 2015 by co-founders Sumir Meghani and Saureen Shah as a website and digital app to connect restaurants and catering companies with workers. As many East Bay restaurant owners know, staffing is one of the biggest struggles in maintaining a food business. Businesses such as Souley Vegan and The Mixing Bowl in Oakland hire workers through Instawork, which is based in San Francisco and serves the entire Bay Area.
"We've gotten great feedback from businesses and workers," said Lidia Shong, director of marketing at Instawork. "It helps workers get their foot in the door and allows them to show off their skills without having them go through a stressful interview process."
When workers sign up, they're screened by Instawork representatives. Once approved, workers book gigs based on their availability, show up, and complete their shifts.
Companies can rate the workers, and the higher-rated workers become "favorites." The favorites are then matched with the same companies using an algorithm not unlike dating apps.
"It's hard, especially in the Bay Area, to get quality staffing," said Fernando Ciurlizza, head of sales and scheduling at La Bonne Cuisine Catering and Events and The Mixing Bowl. "People in the restaurant and catering industry are challenged with staffing."
Through Instawork, The Mixing Bowl and La Bonne, a high-end catering company also based in Oakland, have booked a total of 381 gigs. Ciurlizza said one of the benefits of using an app is not having to call a bunch of people trying to find someone to work.
Other apps include Pared, which launched in summer 2017, and Wonolo (short for Work. Now. Local.), as well as several Facebook groups.
The apps allow restaurants to find workers in a pinch, such as if their dishwasher calls in sick. They can book someone on the fly to temporarily fill a position. Instawork officials say their app also gives workers a leg up — giving them the power to be selective about what jobs they take. "The balance of power is shifting," Shong said.
Brown has used other apps and Facebook groups to find hospitality gigs but said Instawork has been the most consistent and has offered high quality jobs. "I've been getting a ton of notifications per day," the Oakland resident said. "There are a lot of gigs."