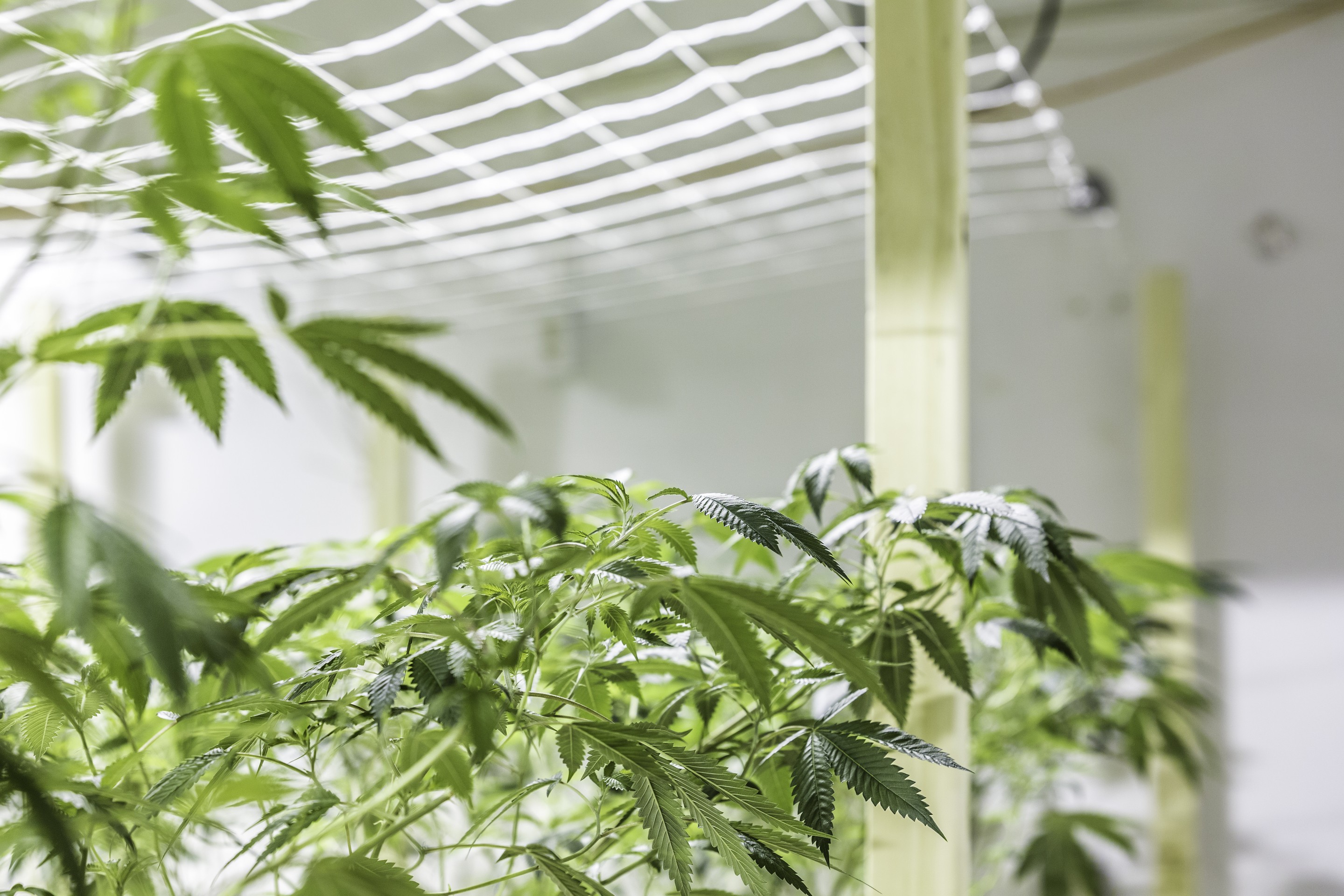 The city of Berkeley wants in on the lucrative cannabis cultivation industry. In hopes of competing with other marijuana-growing epicenters like Richmond and Oakland, Berkeley is moving ahead with plans to authorize large-scale, indoor cultivation in its industrial zone, west of San Pablo Avenue.
Officials say the plan will generate much-needed revenue that could pay for city services as well as create jobs. They also believe it will provide consumers with locally grown options.
Berkeley has long been home to unpermitted cannabis cultivation operations, noted Councilmember Kriss Worthington. He says the city's move to regulate grows is good for the city and good for consumers. "These regulations are logical and long overdue," he said.
But complicating Berkeley's plan is the city's limited industrial space and the head start other municipalities have in recruiting and expanding cannabis grow operations. Some also question whether consumers really care about locally sourced products, or whether price point and quality are more important.
The Berkeley City Council has already voted to allow small-scale cultivation of recreational cannabis. But the city law does not allow for large-scale, recreational weed grows, so the planning commission is scheduled to address this issue next month.
With medicinal marijuana taxed at 2.5 percent and recreational at 5 percent, the city hopes to harvest significant tax revenue from growers. Staff estimate that grow operations will net the city between $650,000 and $1.6 million annually. This revenue has not been earmarked for any specific program, and will flow into the city's general fund, Matthai Chakko, a city spokesperson wrote in an email to the Express.
Berkeley's numerous nonprofit cannabis collectives that have cultivation operations in warehouses were grandfathered in by Proposition 64 in 2016, but they will become illegal as of Jan. 1, Worthington said. "If Berkeley doesn't implement regulations, how will these groups be able to become legal?" Worthington said he thinks that since dispensaries sell cannabis in Berkeley, "it would be better if they were buying it from a Berkeley business."
"Hyper-local products are a niche market and there is certainly some demand," wrote Lauren Watson, communications manager for Berkeley Patient Group dispensary, in an email to the Express. "We do have some consumers that shop for locally made, organic, or sun-grown products."
But Watson stressed the importance of quality and affordability to consumers. If a local product is inferior, or more expensive, consumers will lose interest, Watson said.
"We may consider carrying a few hyper-local products at a premium, but ultimately our focus is on providing patients and adult consumers with consistent, effective, and affordable cannabis products," Watson said.
Berkeley's proposed new cultivation rules will confine growers and cultivators to west of San Pablo Avenue. Grows also can't be located too close to schools.
The city's cannabis commission acknowledges that space in the "M district," as it's called, is "a small portion of the city" with "a very low vacancy rate." In response, the commission is recommending that testing and distribution be allowed in other parts of Berkeley to free up spaces for cultivation.
One other factor that could block cultivation operations is opposition from neighbors, but Chakko said he is unaware of any pushback from the West Berkeley community.
Currently, only four properties on the commercial listing page of the city's website are eligible for large-scale cannabis cultivation, though there are slightly more options for a small-scale operation. The city's revenue estimates predict for every thousand square feet below the 180,000 square-feet threshold, the city is sacrificing $5,500 of potential revenue, according to a report from the cannabis commission. This means that unless more space becomes available, the city will sacrifice more than half of their projected revenue.
The city's cannabis commission is working on energy standards for growers. Because of the large amounts of water and electricity indoor cultivation require, the city is trying to come up with a system by which growers will offset their energy use.
Ultimately, growers will have to judge whether setting up shop in the city, with its high minimum wage and rents, is worth it, and whether they can compete with industry pillars like neighboring Oakland.
Worthington isn't concerned about Berkeley's competitiveness though. He thinks cultivators currently operating in Berkeley will be happy to apply for a license. "Many of these businesses operate in Berkeley because they live here and love Berkeley," he said.