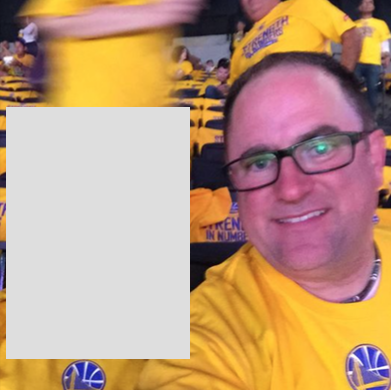 The trial of Daniel Black, a former Livermore police officer charged with soliciting a prostitute, furnishing alcohol to a minor, and lewd acts, has been delayed due to the medical emergency of a key witness.
In court this morning, defense attorneys Michael Cardoza, Fatima Silva, and Jyoti Rekhi and Deputy District Attorney Sabrina Farrell conferred with Judge Alison Tucher privately in the judge's chambers for about thirty minutes about the medical emergency. They were also joined for about fifteen minutes by attorneys John Burris and Adonte Pointer.
Burris and Pointer are representing the young woman who called herself Celeste Guap in potential civil litigation against several Bay Area police departments and municipalities. The woman was allegedly exploited by several Oakland police officers when she was underage. Later, after she was over the age of eighteen, she allegedly had sex with multiple Northern California police officers, including Livermore's Daniel Black.
Neither the judge nor the attorneys said in open court who experienced the medical emergency delaying the case. However, Judge Tucher said that jury selection will continue tomorrow morning and that the trial's opening statements could begin tomorrow afternoon, with witnesses being called to testify next week.
Also this morning Judge Tucher decided to exclude the testimony of former Oakland Police Officer Holly Joshi as evidence in the trial. The prosecution hoped to call Joshi, who now works as the executive director of the sex crime victim organization MISSSEY, to speak about the nature of the sex work economy in Alameda County.
The defense objected, focusing on Farrell's failure to notify them of Joshi's inclusion as an expert witness within the required 30 day time period.
As a result, the prosecution stipulated to an instruction for the jury which explains that "in Alameda County prostitutes have accepted motel and hotel rooms, drugs, food," or other compensation besides money for sex, and also that it's not necessary for a sex worker to be destitute or homeless to accept things other than cash in exchange.