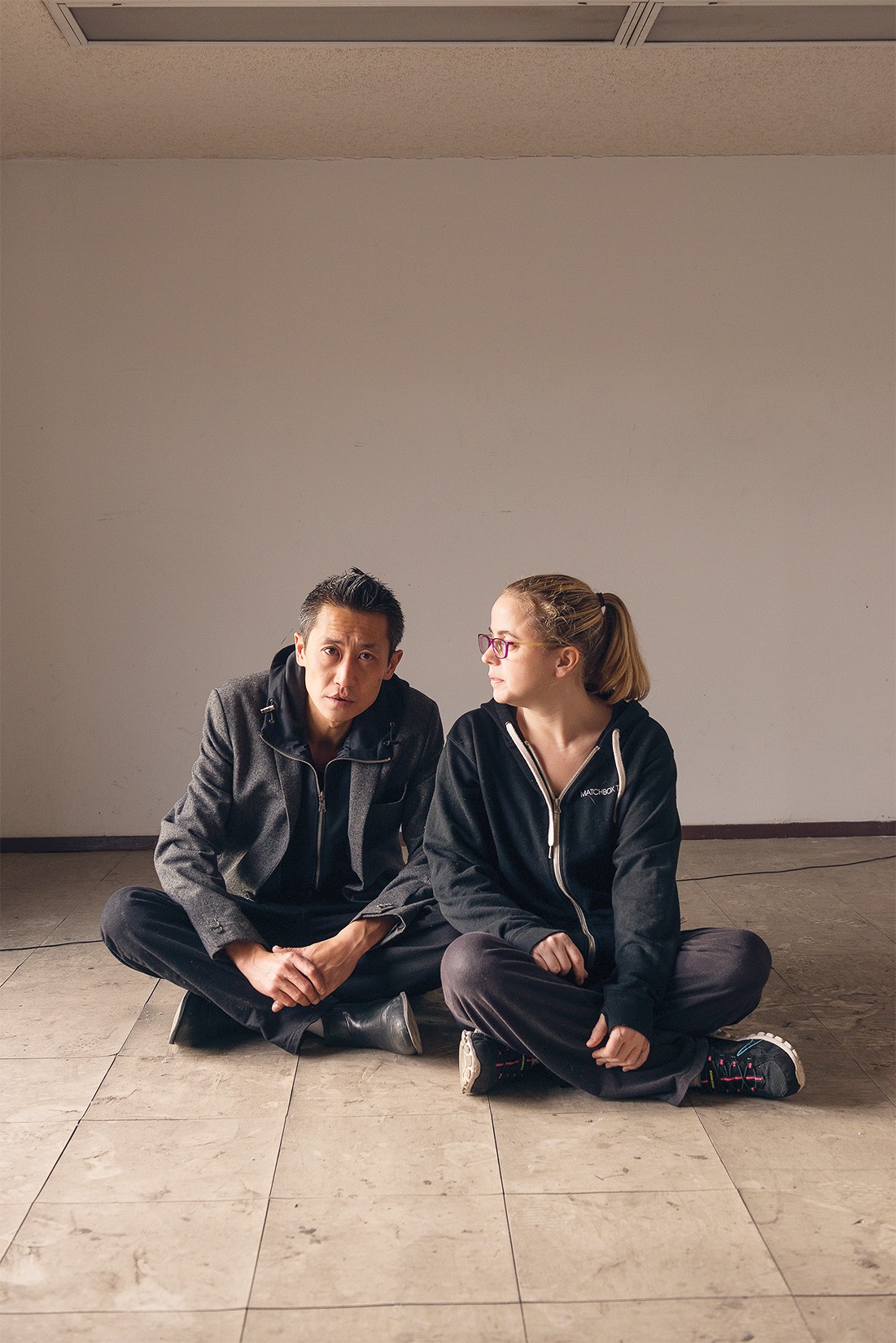 The memorial for Joey Casio, one of the 36 people who died in the Ghost Ship fire last December, took place just days later in the former church he called home for most of his time in Oakland. Dozens of people, including Casio's parents, sat on the floor and shared memories of the late musician. A makeshift shrine was erected in one corner of the building's common area.
But his friends had to be careful about publicizing the event. "We had to tell people not to post the address anywhere," said Sinuba Dreem, a resident. "If you knew Joey, you know where this is."
Indeed, in the days after the deadly fire, which occurred at an underground electronic music event held at a warehouse in Oakland's Fruitvale district, many feared that the city would begin to crack down on similar unpermitted residences in Oakland. Tooth, one of Dreem's housemates, said that the morning after the fire, he was at the Alameda County Sheriff's Office when Oakland Mayor Libby Schaaf, in a tense exchange with grief-stricken family members, spoke about safety and preventing another tragedy. "In my head, I imagined this nightmare scenario, all of these spaces targeted," he recalled. "Everything in that scenario has come to pass."
Sure enough, not long after Casio's memorial, the city began investigating the former church. The two-story building located in West Oakland's McClymonds neighborhood has provided affordable housing to a rotating cast of artists and musicians over the years: Tooth is an experimental filmmaker, Dreem is a noise musician, and Casio produced industrial-techno under the moniker Obsidian Blade.
On Jan. 12, a building inspector dropped by unannounced but couldn't get inside, and a fire inspector attempted to enter in April. Finally, a building inspection was scheduled for May.
In the meantime, Dreem joined Safer DIY Spaces, an advocacy group composed of architects, builders, and activists that emerged from post-fire town-hall meetings in an effort to help tenants and building owners safely update their living spaces while avoiding displacing residents. The landlord of the former church (who did not respond to multiple requests for comment) had given David Keenan, one of the members of Safer DIY Spaces, authorization to work with city officials on her behalf.
The group assessed the West Oakland space ahead of its inspection, which led to decluttering and the installation of more exit signs. Safer DIY Spaces, which relies on donations and volunteer labor, even paid to store some of Tooth's film collection. Casio's shrine, by then a vibrant menagerie, was scaled back. And a small loft had to be dismantled, meaning Dreem had to move out. "That room we tore down, that was Joey's first room in Oakland," Tooth said.
When a building inspector from the city finally did a walkthrough in May, he issued a notice of violation, citing a lack of permits for practically every interior alteration. Seven months later, the tenants continue to be in limbo. They fear that, without officials' flexibility and their landlord's continued patience, they'll lose their home. "Honestly, I'm less and less optimistic," Dreem said.
Their situation is hardly unique. After the fire at Ghost Ship, the city came under intense pressure to identify other potentially hazardous warehouse residences. At the same time, the city is in the midst of an acute housing crisis, and warehouses provided much-needed affordable housing. Acknowledging this fact, the mayor issued an executive order in January to help owners of unpermitted units upgrade their properties while explicitly directing city staff to avoid displacing residents, except in instances of life-threatening conditions.
But public records reveal that the mayor's plan hasn't been achieving its goals. Of the 64 investigations of nonresidential properties conducted by the city in the eight months following the fire, 10 resulted in evictions that displaced more than 45 people, and interviews with landlords, tenants, and attorneys indicate that more are likely to come. There are also allegations that some of the evictions have been illegal. Former tenants of two properties have filed unlawful eviction lawsuits against their landlords, who've both since sold the properties at steep profits.
Additionally, the Express didn't find any evidence that the city's approach to unpermitted residences changed after the mayor's order. According to city records, inspectors have regularly instructed property owners to "discontinue residential use" — even at properties that, according to building experts who toured them, appeared to pose no life-safety risks. Some landlords followed inspectors' de-facto orders to evict their tenants, while others have resisted.
"We found that inspectors ignored the mayor's order with respect to avoiding displacement and focusing on safety issues," said Thomas Dolan, an architect and member of Safer DIY Spaces. Dolan, who also authored Oakland's live-work code, said he's personally visited more than 30 at-risk residences since the fire and successfully intervened in instances when inspectors ordered landlords to evict tenants from spaces he considers safe. "We'd just like the inspectors to be more like instructors and less like cops."
But even in cases such as the former church in West Oakland where the owner, tenants, and advocates are working together, legitimizing the residence may be prohibitively expensive, at least without dramatically increasing rent to compensate. To start, changing a building's designated use from commercial to residential generally triggers the need for upgrades such as sprinklers and seismic retrofitting, which easily cost upwards of tens of thousands of dollars.
To lower these hurdles, the mayor's executive order established a fire-safety task force to come up with changes to the city's building and planning codes in order to make it easier and less costly for unpermitted buildings to become legal dwellings. However, several members of the task force said their recommendations, which they drafted months ago, are being held up by building department officials, and it's unclear when they'll be released for public consideration, let alone implemented.
Meanwhile, an Alameda County Superior Court judge recently ruled that Oakland had a "mandatory duty" to deal with the building and code violations at the Ghost Ship because it was aware of the dangers beforehand, potentially leaving the city legally liable for those who died in the fire. As such, the ruling could prompt the city to shut down even more artists' warehouses. City Administrator spokesperson Karen Boyd didn't respond to questions about the ruling.
Dolan, who's a member of the fire-safety task force, believes the city is at a crossroads. Inside his office near Rockridge is a framed New York Times article from 1990 that spotlights his work under the headline, "In Oakland, Spaces Tailored to Life and Art." On his desk were plans to legitimize an East Oakland arts complex and home to 15 that, not long ago, city inspectors ordered vacated. "It is a major turning-point for live-work in Oakland," he said. "In what direction — I think the jury's still out."
To understand why warehouses became home for many in Oakland's artist and musician community, one has to go back to the latter half of the 20th century, when containerization emptied warehouses and automation and outsourcing stilled the city's manufacturing facilities, leaving vacant commercial properties throughout the flatlands. Members of various subcultures — industrial and punk, hip-hop and techno — thrived amid the dereliction and lack of oversight, improvising unusual spaces to live, work, and perform.
Eventually, the idea gained mainstream cachet. Jerry Brown ran his successful late-1990s mayoral campaign out of his live-work warehouse in the Jack London district, kick-starting the neighborhood's transformation into the upscale loft haven it is today. Unpermitted communal residences such as the now-defunct Lobot, Ghost Town, Liminal, Sugar Mountain, and Granny's House, which all featured workspaces and underground galleries and venues, animated the city's shadowy cultural life throughout the 2000s.
Most of these spaces were rented on what Dolan refers to as "don't-call leases" — tacit agreements between tenants and landlords: cheap rent and the freedom to build interior partitions and stages in exchange for, say, replacing the refrigerator yourself. Dolan said many landlords were "land-banking," or renting to tenants who expected little investment as a stopgap until the real-estate market improved.
In recent years, as demand for housing has far outpaced supply, warehouses became even more crucial as an affordable housing source. Yet there was also a growing incentive for building owners to sell or renovate. This, coupled with the fact that many tenants had informal leases and unwritten understandings, left a lot of warehouse residents unsure of their rights.
As a document released by Oakland's City Attorney explained after the fire, tenants of nonconforming properties are protected by Oakland's Just Cause ordinance as long as their landlord is aware that they live there. Nevertheless, after the Ghost Ship fire, several city inspectors ordered property owners to evict their tenants, and the evictions appear to be more widespread than the city has acknowledged.
In November, city officials released a memo stating that, thus far, they've investigated 32 nonresidential properties for suspected unpermitted residential use, with five resulting in evictions. But the Express' review of city records and publicly released data show that the actual number is at least 64, with 10 of those resulting in evictions. (Twenty-one of the 64 investigations appeared to be false alarms: that is, the spaces were found to be uninhabited or permitted for residential. There was also an uptick in investigations of unpermitted accessory dwelling units, such as studios built in garages of residential properties, but those were excluded from this analysis.) Asked about the discrepancy, Assistant City Administrator Claudia Cappio said in a statement that the list of 32 represents cases opened after the Ghost Ship fire, and excludes nonconforming properties known to the city prior.
According to city records, in eight of the ten evictions, building inspectors had issued "notice of violations" with instructions for the owners to "restore to approved use" or "discontinue residential occupancy" — commands that conflict with Schaaf's emphasis on avoiding displacement. Darin Ranelletti, then-interim head of Oakland's planning and building department, said the language was from notices issued "early on in 2017," and that it "doesn't reflect the current language that staff is instructed to use."
But notices from as recently as July contain those same phrases. When asked about this, Ranelletti responded, "When we found out about the July language, the staff was reminded, and now we've clarified and reiterated the need to use the current language…which is to legalize the conversion and, if that's not possible, restore the use." However, an Oct. 31 notice of violation from inspector Benjamin Lai regarding a West Oakland building ordered the owner to "discontinue unapproved use in each unit."
In remarks to a group of reporters in early November, Schaaf cast the evictions as the result of landlords declining to agree to a "compliance plan," which was a key feature of her executive order. "I'm disappointed that not more property owners took us up on our offer to work collaboratively under a compliance plan to keep tenants housed and bring the buildings up to code and legalized use," she said.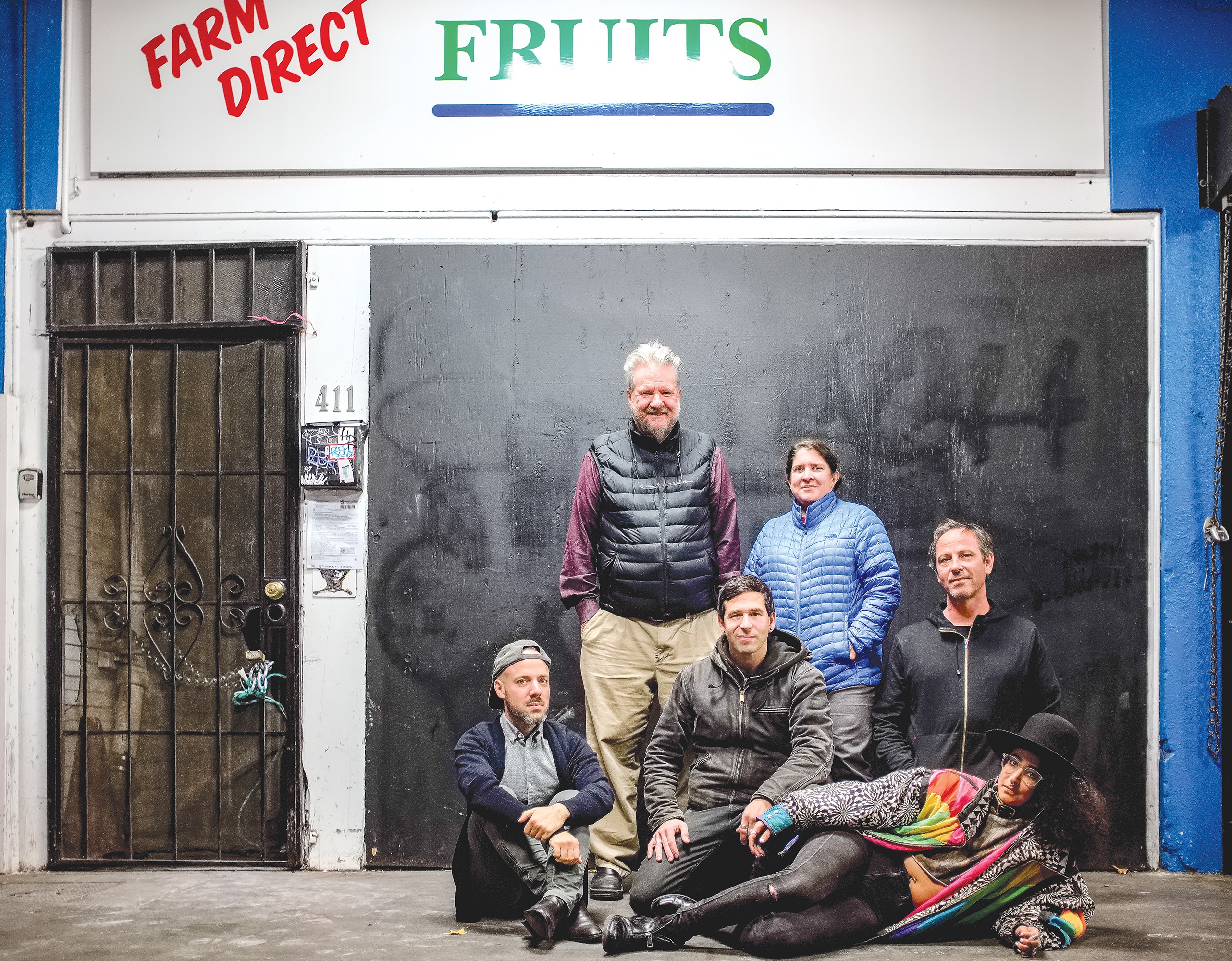 The only compliance plan that's been signed so far — between the city and the owners and of 2639 E. 9th St. — instructs the owner to keep the premises vacant and "discontinue residential use." Ranelletti said this compliance plan also used old language.
Regardless, the tenants of 2639 E. 9th St. continue to live there, however, and the owner, David Rose, and advocates with Safer DIY Spaces are working to reverse the inspectors' de facto eviction order. "The due-by dates on the compliance plan are sooner than it'd take to get permits," Keenan said. "It's a joke."
Judd Hawk, who's lived in one of the Jingletown building's six units for 15 years, said Rose summoned the tenants to a meeting after inspectors visited the property several times. "That was the first time it occurred to me that we might get kicked out, and 30 seconds later he told us that the city ordered him to do just that," Hawk recalled. "I couldn't believe it. This place…is very modern: sprinklers, seismic reinforcement, all that."
Rose said his mom, an artist, had built the lofts in 1987. "Jerry Brown did a roundtable there once," he said, adding that, until the fire, he assumed the units were permitted. Rose said he's hired a former city plumbing inspector to help him legalize the space and that Dolan and Keenan are helping craft a "counterproposal" to the city's compliance plan that doesn't involve displacement. "I don't fault the building department," Rose said. "But it might come down to their flexibility." In the best-case scenario, he said he'll offset the costs of whatever upgrades are necessary with increases in rent.
"The other thing that concerns me is, in the wake of the fire, I'm liable," Rose said. "Our safety is excellent, but I have a family and kids, so I sympathize with landlords who say, 'Fuck it, I can't take the risk.' And the easy way to minimize risk is to evict everybody. Sometimes, I wake up in the middle of the night and think that's what I should do."
One of the first of warehouses investigated by the city after the Ghost Ship fire was a three-unit live-work space at 2306 Magnolia St. in West Oakland. According to city records, building inspector Wing Loo went to the property on Dec. 7, 2016 but couldn't get inside. Still, he prepared a notice of violation for the owner, Terence Andrews. It noted no hazards, only some unpermitted construction. Despite having not set foot in the space, Loo included the instruction, "Discontinue residential occupancy."
According to a lawsuit filed in April by four former tenants of 2306 Magnolia, Andrews told them a few weeks after Loo's notice that an architect was going to come by and take measurements in an effort to legitimize their units. "This supposed architect left his briefcase behind on accident," recalled Michael Slater, a former tenant."Turns out he's a commercial realtor."
According to allegations made by the tenants in the lawsuit, Andrews posted the property for sale in early January, noting that it was currently occupied. But then he removed the listing and served the tenants with 30-day eviction notices that omitted "just cause" as required by Oakland law.
The four tenants also allege that Andrews harassed them about vacating in threatening phone calls and refused to return their security deposits. In an interview, Slater said that, when another tenant refused to leave, Andrews turned off the person's utilities. In March, shortly after the residents were forced out, 2306 Magnolia hit the market once again. According to the suit, this time the listing read, "All units will be delivered vacant." Property records show that months later the live-work lofts fetched nearly $1 million.
Andrews' attorney Fred Feller said that, although the units had kitchens and bathrooms and were initially advertised as live-work, his client didn't know if the tenants were living there or not, adding that they had signed commercial leases. "The city required that he empty the building," Feller said. "He had no intention of evicting until he got that notice."
The tenants' attorney, Joseph Tobener, whose firm specializes in housing cases on both sides of the bay, said there's much more of an "antagonistic relationship" between tenants and inspectors in Oakland than in San Francisco. "In Oakland, nine times out of 10 inspectors will blame the tenants and maybe get them kicked out," he said. "So, you have people who are fearful of bringing safety issues to the attention of the city — and that's how people die.
"What happened at 2306 Magnolia is that the city came out and effectively red-tagged the units, and the landlord, instead of going through the proper channels, served a 30-day notice — and that notice was illegal," he continued. "That's not unique to my clients."
Among the other spaces investigated by the city was a three-story building at 1218 Miller Ave. In 2011, Greg and Jessica Chin moved into one of what they thought were 12 permitted live-work units in the San Antonio neighborhood building. Greg, a magician known as Chin-Chin, appreciated the space to hone his act, which involves large-scale props. Plus, rent was a modest $1,300 a month.
On Jan. 11, the Oakland Fire Department responded to a small fire in the front of the building, just blocks from the Ghost Ship warehouse. Sprinklers damaged the electricity, forcing everyone out. Only after officials from various departments walked through the damaged property did the tenants realize it was unpermitted, Chin said. Soon a notice of violation instructed the owner, Lance Lo, to "discontinue residential occupancy."
Chin said that Lo promised to legitimize the space: "He said it'd be two months, tops." Instead, he alleged in an interview, Lo stopped communicating with the tenants, many of whom still had belongings inside. Records show that Lo, who didn't respond to multiple requests for comment, sold the property in April for $1.8 million to East Bay Homes 4 LLC, which is managed by real-estate investor Neill Sullivan. "We ended up at my parents' for six months," Chin said. They received a relocation payment from the city and recently landed in a much more expensive, less spacious unit in Walnut Creek.
Chin is one of the 11 tenants who filed a wrongful eviction lawsuit against Lo this summer. Their attorney, Robert Salinas, said the new owners have filed for permits to legitimize nine units but refuse to honor the displaced tenants' right to return, as mandated by Oakland law. "They don't plan to let my clients back at all," said Salinas.
David Martin, an attorney for the new owners, disputed this. "Even if it turns out that they have no right of return, my clients will work with them," he said. "Coming back at the old rent, that's a legal issue. … I'm sure they'll offer the units back at a discount."
More conflict over the rights of tenants in unpermitted residences is likely to come. Victor Hanson, an asset manager with Hall Equities Group, oversees two live-work complexes in West Oakland that are under city investigation: a sprawling, 18-unit property along Union between 26th and 28th streets, and an eight-unit building at 1137 32nd St. Hanson, who has managed the Union Street property for 20 years, said tenants living and working in warehouses used to be fine — not anymore.
"As the leases expire, we opt not to renew the residential ones. So, if it has a kitchen, we get that out of there; a lot of funky rooms, we get them out of there," he said, adding that they'll demolish unpermitted construction and re-rent the units for nonresidential use. "It's just not economically feasible to bring them up to code."
But lease expiration isn't a just-cause for eviction in Oakland. When told this, Hanson replied in an email, "Non conformance with the lease will be cause. That would be an interesting court case."
How did the city identify these spaces? Some of the investigations were prompted by police and firefighters, who reported properties encountered in the course of their work that appeared substandard. City staff also flagged commercial properties where landlords collected rent but the addresses weren't associated with any business licenses, which officials say will be a practice going forward. And many of the investigations have been the result of anonymous complaints, which spiked in the weeks after Ghost Ship.
Some say neighbors and landlords with grudges — and even strangers — have used the city's anonymous complaint system to harass and evict tenants. Shortly after the fire, far-right commenters on the online forum 4chan began strategizing ways to weaponize code-enforcement against underground venues they perceived as political enemies, according to reports by Vice and the East Bay Times. Because Oakland's complaint system is anonymous, it's impossible to tell whether they were effective, but records show how just a phone call from an inspector prompted some landlords to remove their tenants — even in cases where it might not have been necessary.
One city inspector's notes state that a landlord promised in a phone call that "the [tenant] would be out of the building right away," even though the inspector had yet to visit the property. In another instance, an inspector met with a landlord who declined to provide access but "stated that the police will remove the tenant within the next week." At another property, an inspector noted that one floor was recently "vacated," with "partitions removed," suggesting that the landlord evicted tenants in anticipation of a walkthrough.
Michael Padway, an attorney, said an anonymous complaint alleged that the three-year-old office building he owns and works out of was a warehouse that had been illegally subdivided into apartments. But an inspector found no violations. "I have a neighbor who's in violation of a bunch of stuff, and out of spite he told the city we'd done unpermitted work," Padway said. "All I can say is, inspectors are not supposed to tell you who complains."
Owners who live in their buildings may have an easier time getting up to code. Glass sculptor David Ruth lived and worked out of a 57th Avenue warehouse for 27 years until it was sold last year, resulting in his eviction, so he moved into another warehouse across the street, which he'd bought in 1999. Then the Ghost Ship fire happened, which prompted an investigation of the building he owns. So, he hired Dolan, who recently submitted plans to legitimize Ruth's tiny apartment within the 6,000-square-foot workspace as a caretakers' residence, which is subjected to fewer code requirements than a normal unit.
As much of a threat to live-work warehouses in Oakland as code-enforcement is the burgeoning marijuana cultivation industry, said Ruth. Pot growers evicted him last year, and related enterprises are opening up and down the block. "The light-filled warehouses are dark, the windows blacked out," he said of the grow operations during a tour of his space, where workers were fabricating a large-scale glass piece. "They're militarized and paranoid, with armed security and guard dogs. There's no community."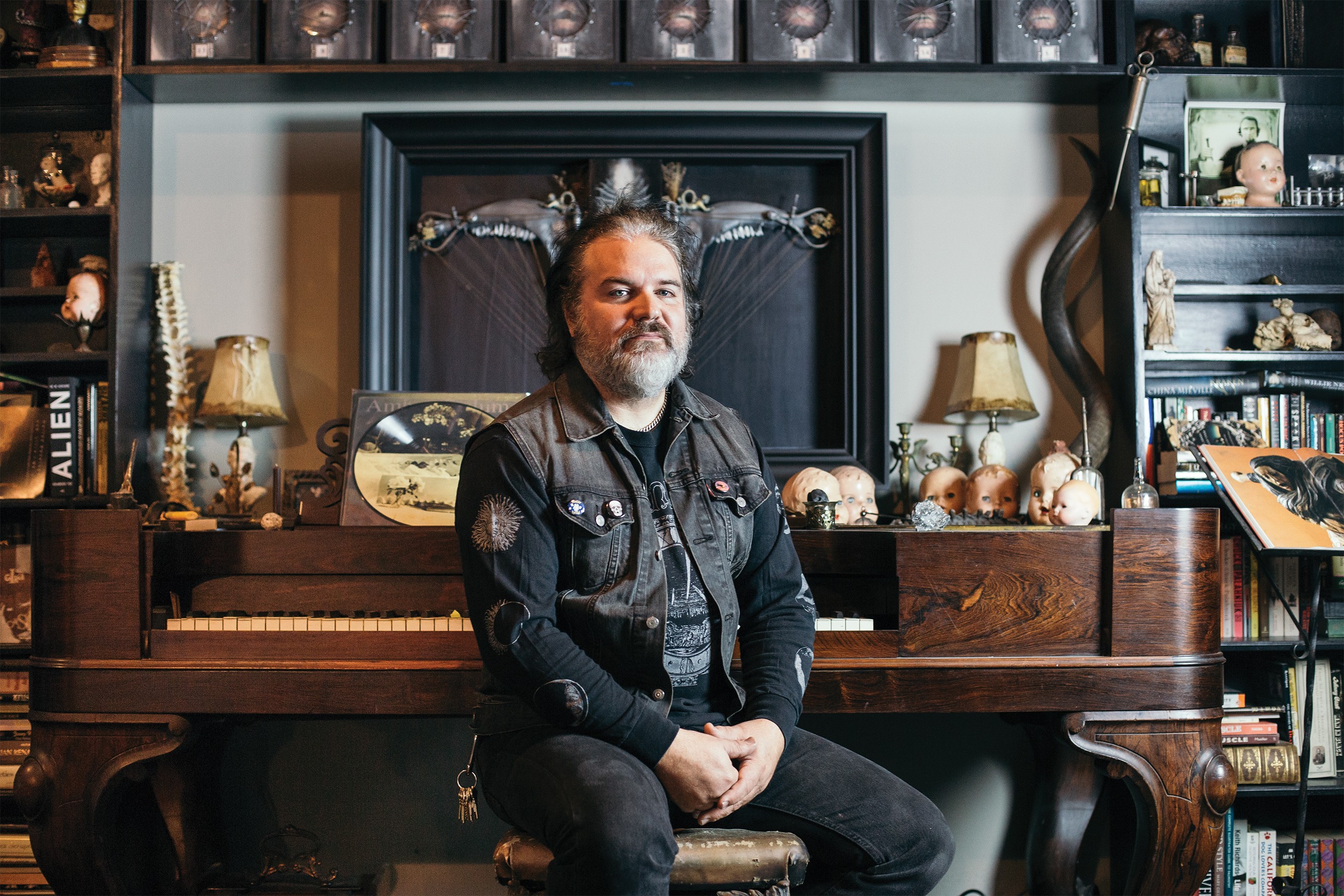 Although Ruth is optimistic that, with Dolan's help, his tiny studio will soon satisfy building officials, he also believes it's the end of an era. "Between the pot industry and the tech industry and code enforcement, it's pretty much the end for artist-occupied warehouses," he said. "We had a 40-year run. Oakland won't be arts-centered as it was."
Artists say that the city's response to the fire has dramatically affected underground music in terms of places to play and the security-culture surrounding gigs. There are often new, self-imposed safety measures at underground shows, such as drawing attention to emergency exits, and hosts try to limit the disclosure of addresses more than ever. The city has sent a spate of cease-and-desist letters to suspected unpermitted venues, and the Oakland Police Department began requiring officers to report parties.
Some of the post-fire evictions closed event spaces, such as a residence and rehearsal complex off of Solano Alley in the San Antonio neighborhood, and another in the Jack London district (where, full disclosure, this reporter once lived). Meanwhile, some underground venues that evaded detection have stopped hosting shows in the face of extra vigilance from law-enforcement and city staff tasked with regulating cabaret activity.
Michael Buchanan of Katabatik, the secretive party-throwing crew that lost three key members in the Ghost Ship fire, said they're focusing on operating as a record label. Organizers at art galleries such as Oakland.Secret and B4b3l4b say they've all but eliminated live music programming — even the free events drawing fewer than 49 people that they're technically allowed to host without permits. "The police are scapegoating us for whatever happens on the block, and the city keeps sending us photocopies of our own fliers," said Zoe Ceja, a curator at Oakland.Secret. "It's ridiculous."
Meanwhile, the fate of residents in unpermitted live-work spaces identified by the city that have weathered this past year without eviction is partly tied to policy proposals expected from the task force established by Schaaf's executive order. It's composed of city staff as well as community advocates such as Dolan, Keenan, and the Oakland Warehouse Coalition's Jonah Strauss. The task force's draft recommendations, which Dolan shared with the Express, reflect what members say many of the spaces they're currently helping need in order to come into compliance without displacing tenants.
Proposed changes include abolishing the four-person per-unit limit in what Oakland code calls "joint live-work quarters," which advocates say blocks several nonconforming spaces under investigation from coming into compliance without special exemptions. "The limit makes no sense. Most places house more than four," said Strauss. "It's an efficient way of doing high-density residential that the city should encourage."
Kelley Kahn, the city's policy director for arts spaces and a task force member, said they're looking at partnering with a nonprofit to administer loans, somewhere between $250,000 and $1 million, for property owners to improve nonconforming units. "That gives us leverage to say, 'You need to make some sort of commitment to affordability,'" she said.
Dolan similarly proposes a loan fund for sprinklers, generally a six-figure cost, which landlords could tap in exchange for agreeing to an affordability covenant. He and Strauss also argue that some building standards related to energy-efficiency are onerous and redundant for joint live-work quarters; their environmental impact is mitigated by residents sharing utilities and, in many cases, commuting less or not at all for work.
"To get around that we think that buildings more than 50 years old should be considered historic, which would mean they're not subject to these energy-efficiency standards," Strauss said. "They're already green."
When a building's designated occupancy changes from commercial to residential, it generally triggers the need for seismic retrofitting — often the single most invasive and costly upgrade for a landlord trying to legitimize an unpermitted warehouse residence. But there's precedent for nixing this requirement, Dolan noted. In San Francisco, commercial properties converting to joint live-work quarters are exempt. He said Oakland should adopt a similar policy.
Other proposed changes include allowing infrequent events in joint live-work quarters with exit enhancements, having alternative means of escape and rescue, and funding a "live-work ambassador." But citizen members of the subcommittee said they've been dismayed by the slow progress, calling some city department heads inflexible. "You'd think they'd want something to show for the anniversary," said Dolan.
Assistant City Administrator Claudia Cappio, in an interview with reporters earlier this month, called the sort of unpermitted live-work spaces the city has investigated this past year "a code anomaly." Code experts are currently vetting a preliminary list of recommendations, according to a recent post-fire progress memo, and the city plans to hire an outside consultant to further refine the proposals for legislative consideration. Cappio said she expects recommendations to go public in the first quarter of 2018.
All of these policy proposals would be of great help to the current residents of the former church in West Oakland, said Dolan. The architect and the building's owner are unclear what upgrades the city will require them to do, or how much they'll cost, in order to legalize the space for residential use. Keenan pointed out that, in 2015, the planning department issued a zoning approval for the occupation of a handyman who lived there, meaning at one point the city OK'd residential use for the building. "Old buildings change use all of the time without incident," Keenan said, exasperated. "But in these cases, officials are selectively enforcing a different standard [for change-of-use requirements], even on points totally unrelated to safety."
Keenan said the owner of the building has been "positive and supportive." But Dolan worries that, without code changes, it'll be very expensive to legitimize the space. "If we have to use today's standards the landlord might be inclined to do something else," he said.