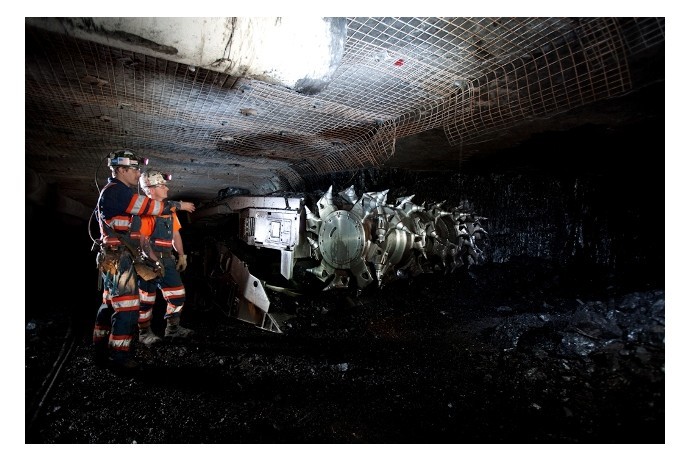 Bowie Resource Partners, the Kentucky mining company behind plans to turn the Oakland waterfront into the largest coal export hub on the West Coast is rapidly expanding the number of mines it controls and the amount of coal it produces. On November 20,
Bowie announced
that it purchased three coal mines from Peabody Energy, the largest privately owned coal company in the world, for $358 million. The three new mines taken over by Bowie, which are located in New Mexico and Colorado, makes Bowie "the largest bituminous coal producer in the western United States," according to a company press release, and will double Bowie's coal production to 25 million tons a year.
Bowie already owns three coal mines in Central Utah and one in Colorado. In April, four Utah counties obtained tentative approval for a $53 million loan of Utah state funds to help finance construction of a bulk marine terminal at the Oakland Army Base redevelopment project. The money would ensure that Bowie has access to the Oakland marine terminal to ship its coal to overseas markets.
See also:
Banking on Coal in Oakland
See also:
Coal Attorneys Investigate Oakland City Council
[jump] But in Oakland there is
significant opposition
to the planned dedication of the marine terminal for coal exports. Environmental, labor, and community groups are asking the Oakland City Council to block the coal export plan because of health and safety concerns. The proposed terminal would be built on city property,
giving the city significant say
in the future of the project.
Bowie
already exports
about 5.7 million tons of coal each year from the ports of Stockton and Richmond, but capacity is limited at these locations, and for several years Bowie has sought a new location to grow its coal exports to Asia. In 2014, the Port of Oakland
rejected a proposal from Bowie
to build a massive coal export terminal at the Howard Terminal site in the Jack London district. Port commissioners cited the project's environmental harms as the main reason for denying the request.
Bowie is a privately owned company formed specifically to buy out and grow coal mining operations in the western United States. Several major banks and private equity firms have been financing Bowie's rapid growth, betting that the company will be able mine and sell increasing amounts of coal to both domestic and overseas customers. In 2013, Bowie
bought its central Utah coal and Colorado mines
using borrowed money from Morgan Stanley and Deutsche Bank. Last month's purchase of three more coal mines in New Mexico and Colorado was funded in part by an infusion of cash from an unnamed private equity firm.
Bowie's new, unnamed private equity owner replaces its existing private equity owner, a fund called the Galena Private Equity Resource Fund. Galena is owned by the multinational commodities trading corporation
Trafigura
, which is headquartered in the Netherlands. Under the deal announced last month, Bowie is no longer owned by Trafigura's private equity fund Galena, but Trafigura remains in control of marketing Bowie's coal exported from the US West Coast.
Advising Bowie on this complicated deal were lawyers from the Holland & Hart law firm.
As I reported in October
, the Holland & Hart law firm is investigating Oakland's elected officials due to their opposition to coal exports.