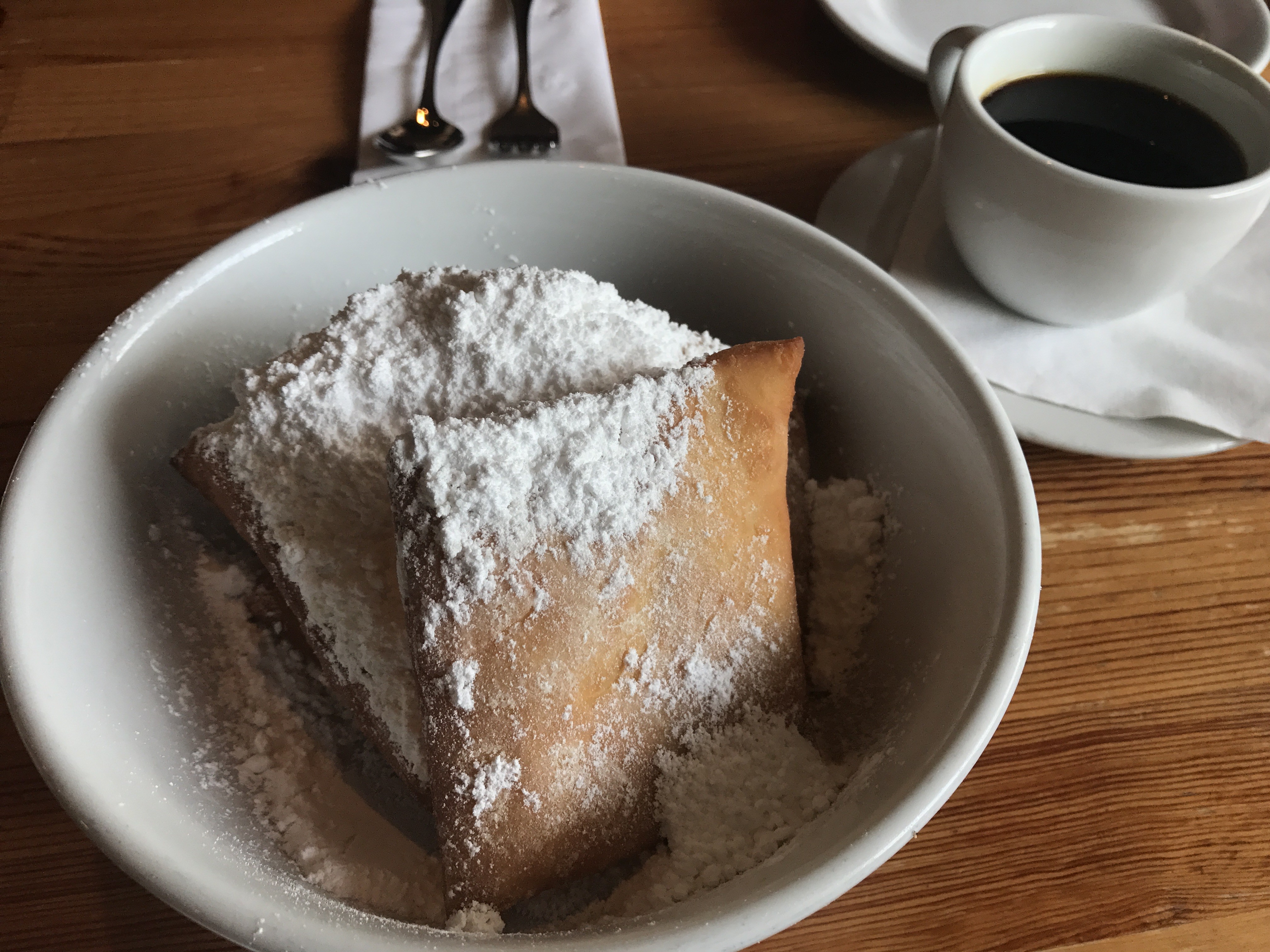 It feels like food tour companies cover just about every
restaurant-dense neighborhood in Oakland these days, but Berkeley hasn't received
the same level of attention. The main player has been Edible Excursions with
its long-running Gourmet Ghetto tour, and now, it's taking on downtown Berkeley
for Sunday brunch.
Starting March 25, Edible Excursions will lead groups through six restaurants — a mix of old favorites and trendy new haunts.
While downtown Berkeley is known for its rich diversity in cuisines, this tour does keep things Eurocentric. This is brunch in the American sense of the tradition, fueled by mimosas, carbs, and butter.
On a sample tour, Edible Excursions founder Lisa Rogovin guided folks to Gather for pizza and a lesson on sustainability; Babette Cafe for avocado toast and striking architecture; Angeline's Louisiana Kitchen for fluffy beignets and chicory coffee; Revival Bar + Kitchen for shakshuka and house-made guava soda; Maîson Bleue for seemingly endless crepes and flaky pastries; and Gio's Pizza and Bocce for an amaro history lesson and tasting. All the while, Rogovin offered up fun facts and architectural notes as the group strolled through some of Berkeley's busiest blocks. While Rogovin lives in San Francisco, she collaborated with the Downtown Berkeley Association on the tour and spent months researching (read: eating through) the neighborhood.
Of course, you could just hit up these spots on your own and save a lot of money. But what you get with a tour is a knowledgeable guide as well as access to owners, chefs, and longtime employees. And some of these tour spots, such as Revival and Angeline's, are among the most popular in downtown Berkeley. That means it can normally be tough to snag a table at prime brunch times. With a tour, seats are reserved and waiting for you, and the food is ready within moments.
Since most local food tours offer just one bite per restaurant, Rogovin said she really wanted to expand the offerings this time. The result is a full-on, leisurely feast with multiple tastes at each stop. And yes, there were mimosas made with freshly squeeze orange juice.
The tour takes place Sundays from 11 a.m. to 2 p.m. for four to 12 guests. Dietary restrictions can usually be accommodated — a gluten-free guest on the sample tour, for example, chowed down on buckwheat crepes at Maîson Bleue and New Orleans-style pecan pralines at Angeline's. The price may seem steep at $110 per person, but that's about the norm for similar local food tours, and there's a $20 discount through May.