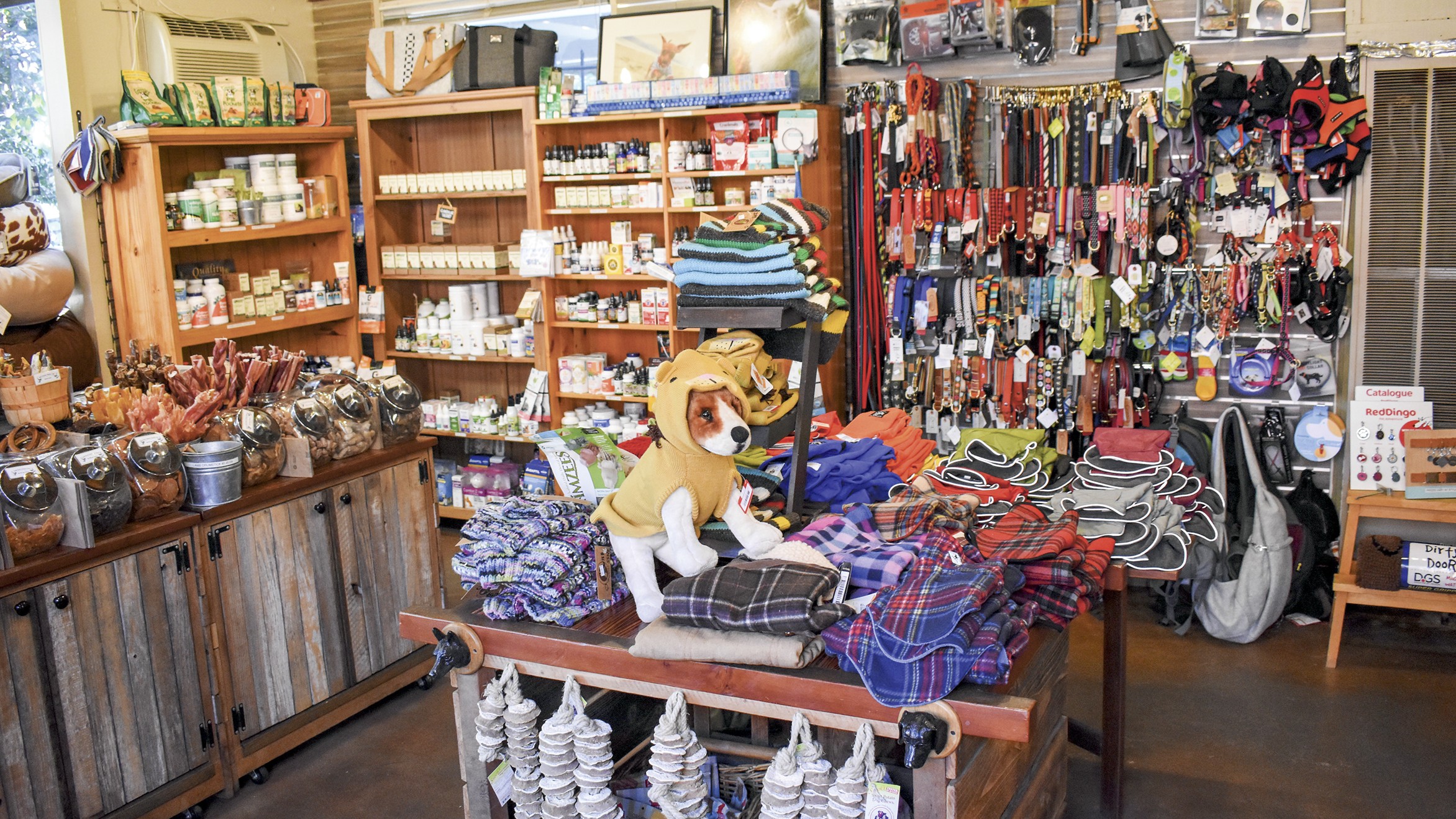 The Bay Area is a dog lover's paradise, offering perfect weather, a variety of outdoor activities, and a thriving market of locally made food and products. When shopping for that special dog-loving someone, the old mantra still applies: The way to someone's heart is through their dog. Or maybe their stomach. Their dog's stomach? That's the one. This holiday season, you don't have to venture far to find the perfect gift for the dog — or cat — lover in your life. The East Bay is home to several boutique pet stores that carry local products. Whether looking for something to wear, something to eat, or something to gnaw on, these gifts will definitely get tails wagging.

Let's start with the stomach. Nothing is more beneficial for a dog than a proper diet, but quality dog food is often overlooked — usually because it's overpriced. Evermore Dog Food ($10-$15 per pound) uses fresh, organic produce and humanely raised meat for its human-grade dog food, but it's able to keep costs low by limiting overhead. Pick some of Evermore's nutritious and ethically sourced food up at Holistic Hound (1510 Walnut St., Ste. A, Berkeley).
Holistic Hound makes its very own line of phytocannabinoid-rich treats and tinctures ($5-$45) for dogs and cats. These products are great around the holidays, which can be stressful for our pets. The CBD offers an array of benefits for anxious and aging pets alike. The treats and tinctures are all-natural, organic, human grade, and available online or in-store at Holistic Hound.
Sadie's 8-in-1 leash ($16-$19) is a lifesaver for anyone who's grown frustrated with juggling leashes, kids, phones, and drinks while on the move. This leash is sturdy, versatile, and locally made in San Ramon. Find it online at SadiesPetProducts.com.
If you're in the market for a simple, stylish leash, you can't go wrong with one from Mountain Dog Leashes ($20-$40). These leashes are vibrant, comfortable, and ethically sourced, made from recycled climbing rope. Find one of these durable leashes — and support a company committed to reducing landfill contributions — at Holistic Hound or Paws n Claws (3436 Dimond Ave., Oakland). Mountain Dog Leashes are "the perfect gift for the conscious consumer and fashionable pup," said Ruth Villasenor of Paws n Claws.
A dog's life is not complete without a bed. While we know our furry friends love to take over human beds, a proper dog bed can be a comfortable alternative — and might convince your pup to quit stealing your pillows. We recommend Fydo (For Your Dogs Only) dog beds ($53-$200), which are all handmade in Berkeley and designed for comfort and durability. Check them out at ForYourDogsOnly.com
Because there must be a gift for the pet-person with everything, we also recommend a few activities perfect for the inseparable pet and owner. Try sending loved ones and their loved ones to Richmond's Sit and Stay Cafe or the Treasure Island Wines tasting room on Treasure Island. Both businesses take "dog-friendly" to another level.
Sit and Stay Cafe (2701 Isabel St., Richmond) at Point Isabel Dog Park is the perfect place for dogs and dog people. The outdoor cafe is adjacent to Mudpuppy's, a wildly popular dog groomer, located along one of the country's largest off-leash dog beaches. Grab breakfast, lunch, or a late-afternoon coffee while your pup swims and socializes. Then, end your outing at Mudpuppy's for a little pampering. Gift cards are available on-site.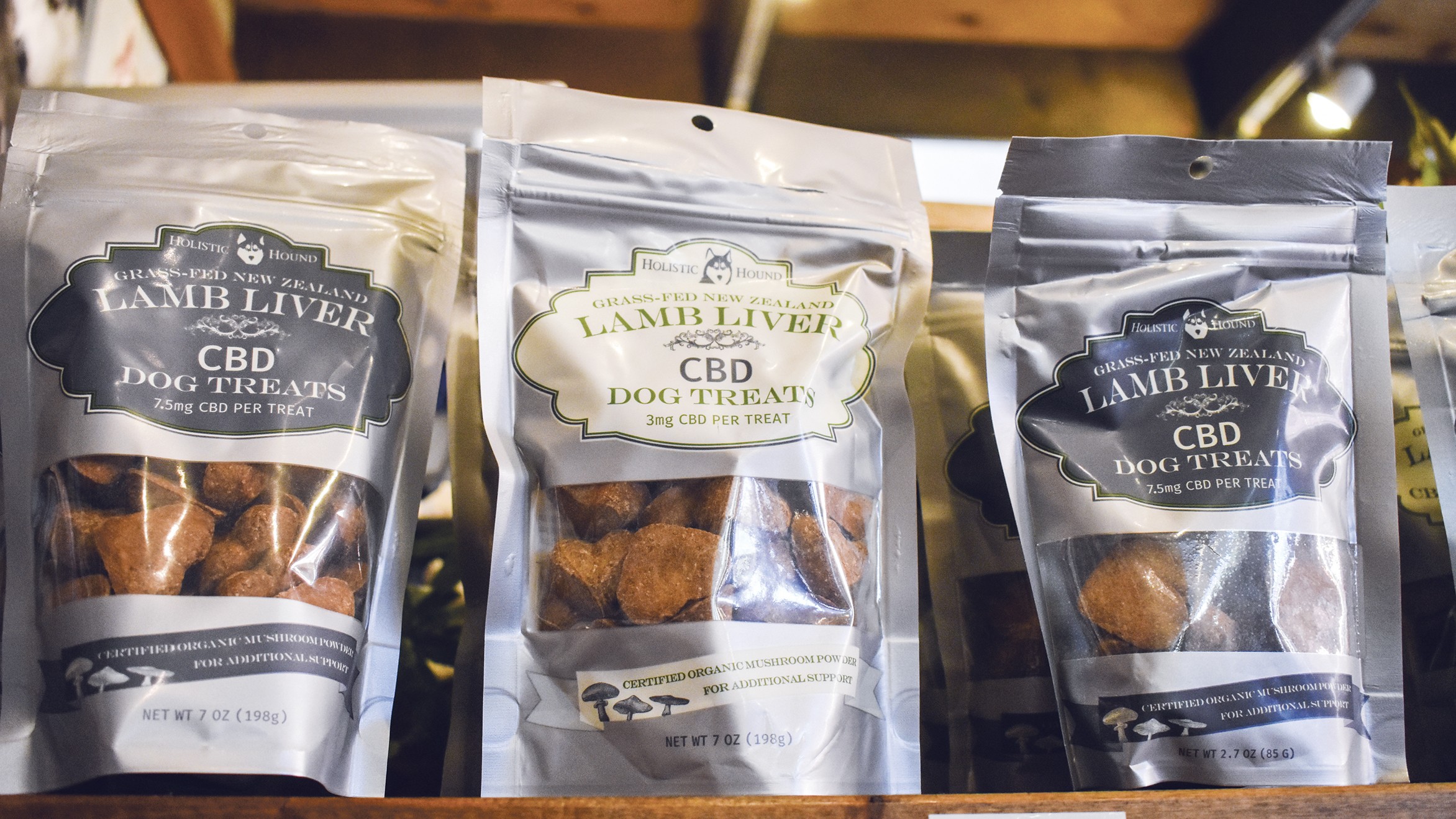 If you and your pup make it to Treasure Island Wines, your dog will be warmly welcomed with a treat or two, and you'll be rewarded with small-batch artisan wines and picturesque views. Enjoy a glass of wine in the middle of the Bay, and take Fido on a picturesque stroll along the island's many coastal trails. Treasure Island Wines' tasting room is only open Saturday and Sunday afternoons, but remains one of the best and most affordable — and most dog-friendly — tasting room experiences in the area.
Of course, cats deserve holiday attention, too. San Francisco-based P.L.A.Y makes cat scratchers and catnip toys that are tested to meet the standards of children's toys. Dianne Krenzer of Holistic Hounds recommends P.L.A.Y.'s Sassy Sushi catnip toy set ($10). Shaped like maguro, tamago, and sake nigiri, these plush toys are durable, eco-friendly, and loaded with organic catnip.
Another great option for cat people is the RAWR coffee bar at Cat Town (2869 Broadway), a cat cafe offering all-natural RAWR cat food, Highwire Coffee, and tons of fun cat-themed gear. Otherwise, be sure to also check out George (1824 Fourth St., Berkeley) and Canine Comforts (308 Jackson St., Ste. 2, Oakland), which both carry quality products for cats and dogs alike.