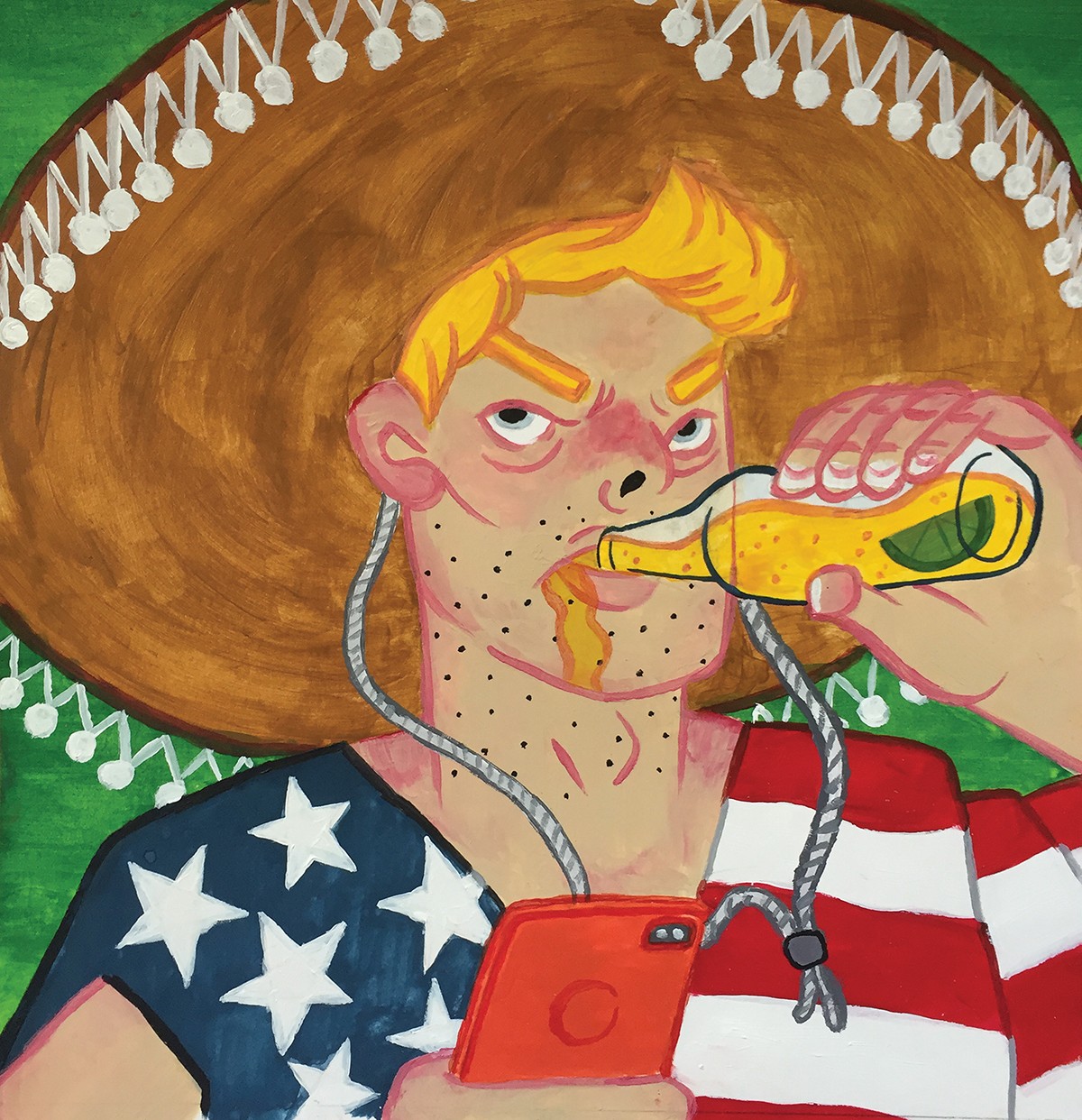 Cinco de Mayo is widely celebrated in the United States, but it is not a federal holiday in Mexico, where it is referred to as The Day of the Battle of Puebla. May 5 commemorates the Mexican army's victory against a larger French army in 1862, and it is particularly relevant this year: Mexicans in this country are currently fighting a hostile and racist coalition brought about by Trump. This weekend, more than 30 Oakland restaurants and bars will participate in the
"Dining For Justice,"
a group effort made possible by Fiesta Sin Fronteras, Oakland Indie Alliance, and Oakland Food Truck Association. All will donate a portion of sales to
Centro Legal De La Raza
, a legal-services agency that advocates on behalf of immigrants. There is no website, but here is a partial list of the participating businesses:
Food Trucks

Tacos Sinaloa, Tacos Mi Rancho, Guadalajara, Tacos el Gordo, Mi Grullense, and more will feature the "green card" burrito and margarita, and $2 per item will be donated to La Raza.
À Côté

À Côté will offer two special cocktails ($2 per drink will be donated) — and they will match the final donation amount.
5478 College Ave, Oakland,
ACoteRestaurant.com.
The Uptown Nightclub

On May 5-6, Uptown will be featuring "La Fuerza," a Mexican-style lager from Berryessa Brewing Company. Two dollars from each pint will be donated. And also on Friday, they will donate $2 for each tequila shot sold, and on Saturday $2 from tequila-based cocktails.
1928 Telegraph Ave, Oakland, UptownNightclub.com.

Cinema And Art

In addition to the fundraiser, there will be screenings of Latin films at The New Parkway, and The New Parish. Latin Murals around Fruitvale, and music and art featuring Latin artists during First Friday.
Luka's Taproom

From Thursday, May 4, through Monday, May 8, the Luka's menu will feature 10 different rum, tequila, and mezcal drinks, and a food menu featuring dishes from Mexico, Guatemala, El Salvador, Honduras, Peru and Argentina. If you've never had Peruvian papas a la Huancaína, or Argentinian empanadas, this is your chance.
2221 Broadway, Oakland,
LukasOakland.com.