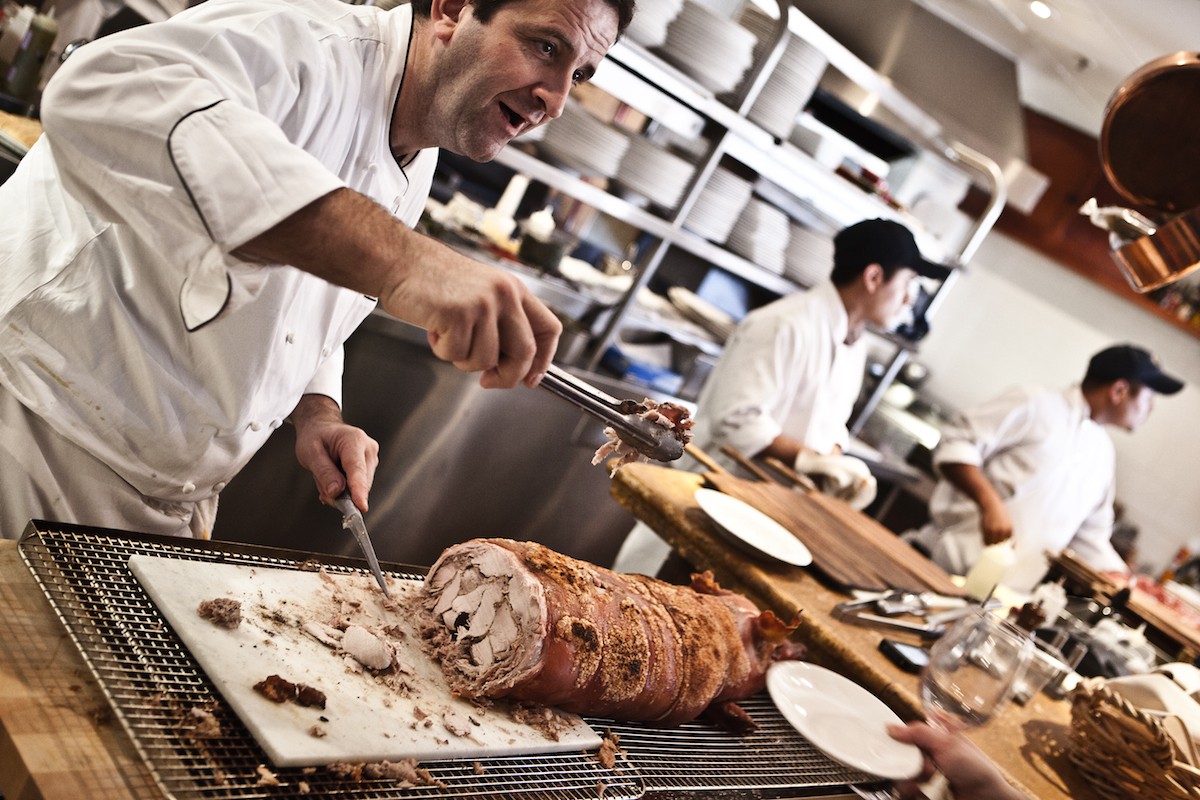 Chef Donato Scotti has a little empire on his hands.


The owner of Old Oakland's Desco is ready to launch Donato & Co. (2635 Ashby Ave., Berkeley) alongside chef-owner Gianluca Guglielmi on Wednesday, Oct. 11. With Desco and two spots in Redwood City, this will be Scotti's fourth restaurant in the Bay Area.


While Desco leans simple and casual, Donato & Co. will act as a slightly more upscale, detail-oriented counterpart with a more contemporary vision.


Scotti and Guglielmi both hail from Italy — Guglielmi much more recently. Scotti actually recruited his longtime friend to the Bay Area specifically to work on this project.


"We've been wanting to do something together the past 20 years and we finally made it happen," Scott said. "We're pretty much in sync with everything so far."


Guglielmi brings to the team experience at multiple Michelin-starred restaurants in Italy. He was also the executive chef and vice president of the Bay Area's A.G. Ferrari Foods.


Donato & Co. sits in the spacious Elmwood location formerly occupied by The Advocate, the high-profile restaurant owned by the Comal team that closed after just one year. It'll feature an open kitchen and open-fire cooking with a Tuscan rotisserie as its centerpiece. The walls have been painted burnt orange and slate gray, and copper pots and pans double as decorations. Otherwise, the space looks about the same.


On Friday, folks poured in for the grand opening party and feasted on a whole roasted pig, housemade charcuterie, and filled pastas.


"We want to create a concept that's a little bit unusual with respect to other Italian restaurants around here," Scotti said. "Really Italian but unusual in certain ways."


How, exactly? Scotti was a little skimp on the details, but he pointed to the menu's structure as one example. Rather than the usual appetizers, pastas, pizzas, and so on, Donato & Co. will have sections such as "Farm & Field" to dictate vegetable-based dishes or "Iron & Fire" for those rotisserie meats. There will be four sections and five to eight dishes within each one, all ranging in size and price. Scotti hopes to keep everything less than $30.


Otherwise, the key "unusual" aspect seems to be the kitchen's focus on ingredients rather than traditional Italian dishes. For that reason, there won't be any regional focus.


Now that Guglielmi is in the area, Scotti said they hope to continue to collaborate on future projects and build the empire.
Donato & Co., 2635 Ashby Ave., Berkeley, DonatoandCo.com.