Since the Jamaican-born DJ Kool Herc popularized turntablism in New York in the early Seventies, DJing has grown into one of the most accessible forms of creative expression available today. And while all you really need is a laptop or iPad and a free app like iDJ to get started, investing in different types of controllers, turntables, and software can help aspiring DJs find their personal aesthetics and diversify their arsenals of techniques.
Of course, some of these items can be pricey, and making a worthwhile investment requires a great deal of research. For those not well-versed in the parlance of Guitar Center-dwelling and Craigslist-stalking gearheads, we surveyed some Bay Area DJs about what's in their gear set-ups and what you need to get started. So, aspiring DJs, take it from the experts and add these items to your holiday wish list. If you find the prices daunting, fear not: You can get most of these items used for much cheaper.
Drea Faux Real
Drea Faux Real learned to make beats on a Native Instruments Maschine ($599) before learning to DJ, though now she's more well known as a DJ than a producer. The young San Francisco musician has made mixes for the upscale streetwear brand Black Scale, performed at Oakland Music Festival, and DJed for rising Oakland rapper Tia NoMore.
While Drea typically performs with the Pioneer DDJ-SR controller ($599), she is also a disciple of old-school turntablism. However, she rarely brings her Technics turntables to gigs because her controller is much more portable.
"I enjoy doing vinyl," she said in an interview, "but, when I'm doing a festival or a venue asks me to bring my own set-up, I bring [my controller] because it's a little bit easier to plug in and plug out really quickly. … [But] the essence of real DJing started on real turntables, so I hold that very close to me."
For aspiring DJs and producers, Drea recommends Native Instruments' controllers because they're versatile and can be used for DJing or creating original material. Her next personal purchase, she said, will be the Ableton Push ($499): "It's easy for looping sounds. It's mostly used for producing, but you can use it for DJing. It's much smaller — it's like a little square."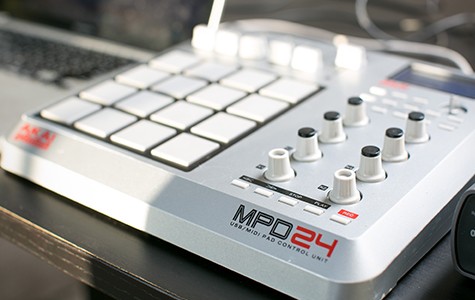 Shruggs
Though he's barely 21 years old, Shruggs is already one of the most talked-about rising DJs in Oakland's music scene. He hosts the online radio show RiME RADiO on Youth Radio's AllDayPlay.fm, has performed at Oakland Music Festival, and just launched a new, monthly party called Open House, which takes place on first Thursdays at The Rock Steady. Shruggs enjoys playing underground rap and electronic music with a left-field sensibility. His recent mixes have featured tracks by artists such as Playboi Carti and Travis Scott, as well as his own production.
"I try to play things that you wouldn't hear at a typical function," he said.
Because Shruggs goes to club gigs often, portability is a major factor in choosing his gear set-up. He uses an Akai MPD24 ($348), a controller that can be used with the DJ software Traktor and production software Ableton. It's a piece that Shruggs highly recommends for DJs and producers alike. "It's more free than using turntables. … It's more portable," he said. "You can stuff everything into one backpack. Being a producer as well as a DJ, I can have more fun on it."
Selam Bekele
While she currently splits her time between Oakland, Brooklyn, and Los Angeles, artist and DJ Selam Bekele made a name for herself in the Bay Area by using her work in film, visual art, and music to probe her Ethiopian heritage and the notion of home. While Bekele has DJed at widely attended events such as Night Forms at The Rock Steady in Oakland and the Afrofuturism Conference at the Museum of Contemporary African Diasporan Arts in Brooklyn, she fell into DJing almost by happenstance.
"I started DJing because I started doing art shows, and there would always be a DJ needed for opening receptions and closings," she said. "I figured I should just do it since I probably know what kind of music I want to be playing the most."
Bekele's sets typically include combinations of traditional Ethiopian sounds, experimental electronic music, and obscure hip-hop and R&B. She performs using a Pioneer DDJ-SB ($299), a controller that's compatible with Serato software. Its buttons and nobs mirror Serato's interface, so using it can quickly become second nature.
"I like the playback option and the looping option. You get to mark certain parts of a song so you can play it from there," Bekele said.
One of Bekele's other must-have pieces of gear are the Pioneer HDJ headphones ($89–$299), which she said are essential for creating precise transitions between songs. "Headphones are important because you can hear the really subtle things," she said.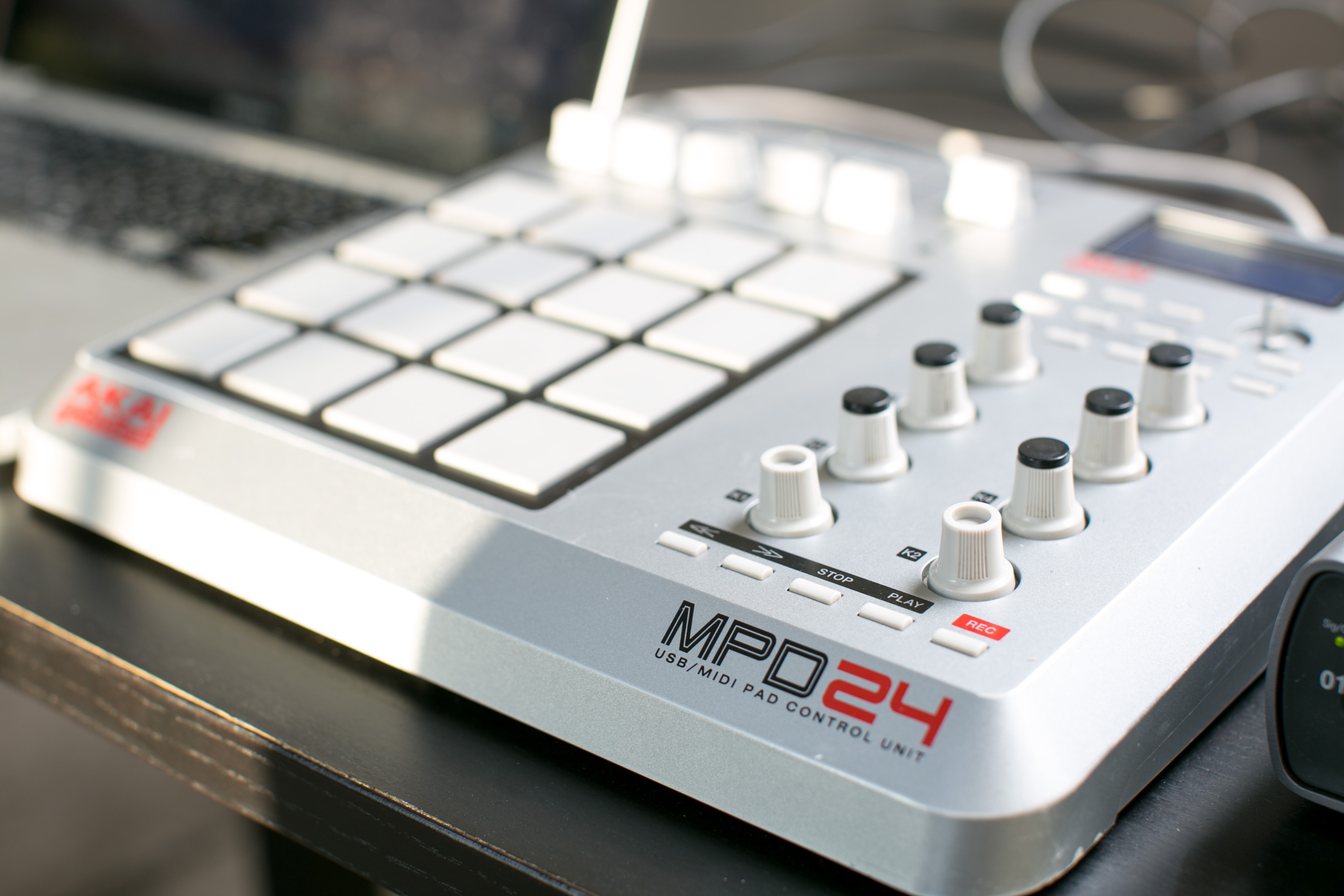 Neto 187
Neto 187 of the music collective Trill Team 6 grew up around uncles and cousins who were DJs and became familiar with using turntables at a young age. While in high school, he enrolled in Youth Radio, where he learned about mixing and beat-matching, and eventually started DJing at house parties. Now, Neto is one of Oakland's most sought-after DJs and spins at several monthly parties — including his new night, Off Top, on first Thursdays at The Layover — and special events such as Wine & Bowties' mini-festival, Feels IV, which is coming up at American Steel Studios in West Oakland on November 28. He also hosts Sick Sad Radio on AllDayPlay.fm.
Because Neto often performs at rowdy dance parties, he prioritizes minimizing his set-up for maximal damage control. He uses Traktor software with an Akai LPD8 ($69), a small, narrow controller that weighs less than a pound and is easy to transport. "I like it because it's really portable. Living in Oakland, I don't drive. I usually bike or Uber to my gigs and it fits in a backpack, which is really convenient," he said. "[Since it's] pretty cheap, I'm not afraid to break it, which is nice when you're DJing a crazy warehouse party or something like that."
However, Neto said that he would only recommend his set-up to someone with experience, because it isn't intuitive to use. For beginners, he suggests the Vestax Typhoon ($229), a larger controller that's compatible with Serato and includes jog wheels that have scratching and mixing capabilities that are akin to turntables. And if you're shopping for a DJ this holiday season, Neto suggests giving him or her audio cables as stocking stuffers: "It's stuff that's universal that you always lose."