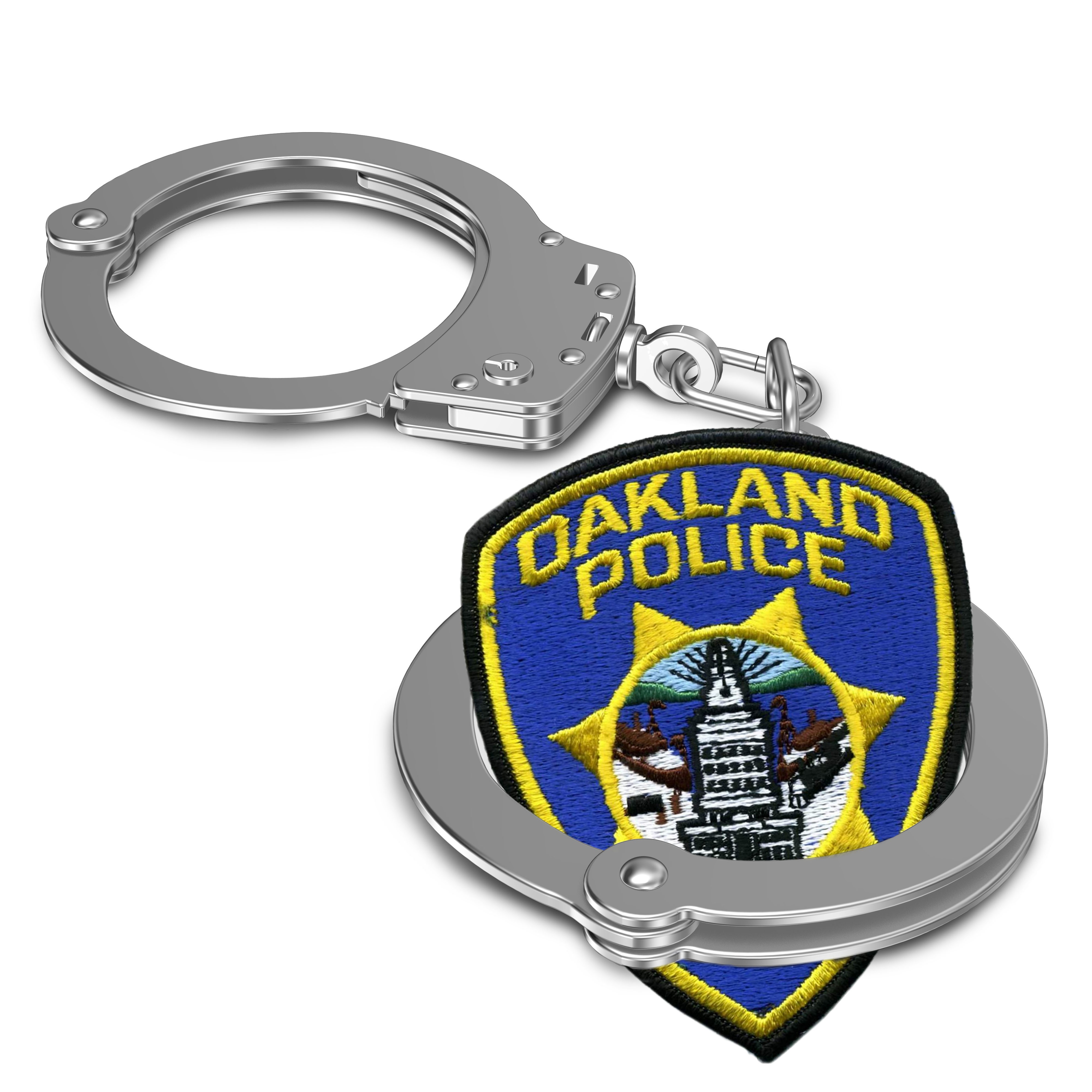 Revelations this past May that multiple Oakland police officers sexually exploited a minor rocked the city and triggered the ouster of three police chiefs in nine days. News reports also uncovered a sprawling sexual-misconduct case implicating dozens of Bay Area police officers, who allegedly exploited a teenager who calls herself Celeste Guap. Now, Oakland's leaders say they intend to hold everyone accountable for crimes committed and policy violations.
But did Oakland officials at City Hall and the police department inform Alameda County District Attorney Nancy O'Malley about these potential crimes by law enforcement when they first discovered them, or only after the scandal hit the news?
If the latter, one expert says they might have violated the city's negotiated settlement agreement, overseen by U.S. District Judge Thelton Henderson, which stems from a previous police scandal known as the "Riders" case.
"This is a systematic failure by the city that is extremely disappointing, and it came when they were on the verge of compliance," said attorney Jim Chanin, one of the Riders' plaintiffs, of Oakland officials' alleged failure to report the Guap case.
Last week, O'Malley said her office was not informed by Oakland leaders about the possible crimes against Guap, and that it only learned of the scandal in mid-May from media reports.
However, both Oakland Mayor Libby Schaaf and City Administrator Sabrina Landreth told reporters on several occasions that they first learned of the scandal two months earlier. For example, in an interview with KQED published on June 24, Schaaf said Landreth informed her about the possible crimes in March.

Schaaf's spokesperson Erica Derryck confirmed that the mayor didn't communicate with O'Malley about the OPD sex crime scandal until May 12. But according to Derryck, the city did not violate the consent decree because Task 28, which requires reporting suspected criminal misconduct to the DA, "is not one of the six tasks still under active supervision of the court."

An Oakland police spokesperson also confirmed in an email to the Express that the department only informed O'Malley in May regarding suspicions of officer misconduct.
According to various media reports, witness accounts, and records reviewed by the Express, the possible crimes committed by Oakland cops include: statutory rape, human trafficking, interfering with a police investigation, pandering, illegal use of a law enforcement computer system, conspiracy, and failure to report a crime.
Thirteen years ago, the OPD and city attorney signed a consent decree with plaintiffs, who had sued over systemic civil-rights violations. Among other mandates, the decree required OPD and city leaders to notify the district attorney as soon as possible "when there is reasonable suspicion to believe the [Oakland police] member/employee has been involved in a felony or serious misdemeanor."
But Chanin argued that this didn't happen with the Guap case. "It is an insult to the men and women of the police department. They were failed by their leaders," he said.
With respect to notifying the district attorney, Chanin explained that a great deal of responsibility rests with City Attorney Barbara Parker. Specifically, that Parker should have reviewed internal-affairs files pertaining to Guap and Brendan O'Brien, an officer who allegedly raped Guap when she was a minor, after Henderson issued an order on March 23. "They would've seen the allegations of criminal activity in Brendan O'Brien's suicide note, and they should have reported that to the district attorney immediately," he said.
Parker's office did not respond to questions from the Express as to when she became aware of the Guap case, or whether she ever attempted to report suspicions of criminal conduct to the district attorney.
Oakland City Councilmember Desley Brooks said that Henderson's order raised red flags, but that Parker refused to disclose any information about it to city council. "I asked the city attorney a number of times about the judge's order and the internal affairs case it referenced, and I was constantly told it was just a personnel matter, when in fact it now appears to be a criminal matter," Brooks said.
Robert Warshaw, who is tasked by Henderson with monitoring Oakland's consent-decree compliance, has not addressed whether Oakland officials failed to report matters to the DA in his past two quarterly reports. Chanin said Warshaw should have done so. Warshaw did not respond to a request to discuss these issues. A review of the monitoring team's reports shows that the court has not reviewed OPD's compliance with reporting potential crimes to the district attorney in at least four years.
Without a police chief, Landreth has been running OPD since June, along with recently promoted Assistant Chief David Downing. Neither Landreth nor Downing responded to requests to discuss whether they ever attempted to report suspected criminal activity by Oakland cops to the DA's office.
O'Malley did eventually open her own investigation, and OPD investigators have reportedly been in contact with prosecutors. But, so far, O'Malley has declined to comment as to whether any Oakland cops will be charged with a crime.
Editor's note: the online version of this story has been updated with a comment from Oakland Mayor Libby Schaaf's spokesperson Erica Derryck.