"Illegal pot dealers don't card. Licensed stores do." That's been the mantra of folks at places like the Marijuana Policy Project, which helped legalize, tax, and regulate cannabis in Colorado in 2012.
After six months of legal weed for adults 21 and over in the state, the first data points are beginning to back up that assertion.
For one, Colorado police conducting underage buy-busts at licensed pot shops report that after twenty such attempts,
not a single store has sold to an underage decoy
.
[jump]
"It is imperative that we keep marijuana out of the hands of kids. These results show that strong efforts are being made by the [Marijuana Enforcement Division] and the marijuana business licensees to do just that," said Barbara Brohl, the executive director of the Colorado Department of Revenue, in a June 26 
statement
.
The MED Investigators and the Denver Police Department conducted twenty operations in which underage operatives attempted to buy weed from retail and medical facilities in Denver and Pueblo — "all of which were found to be in 100% compliance when it relates to sales to those under 21 years of age."
Sales to a minor can result in fines of up to $100,000 and license revocation.
"The Division prides itself on ensuring public safety; we are pleased with the results and will continue to monitor the businesses to ensure that the compliance efforts are maintained," said Lewis Koski, director of the Marijuana Enforcement Division.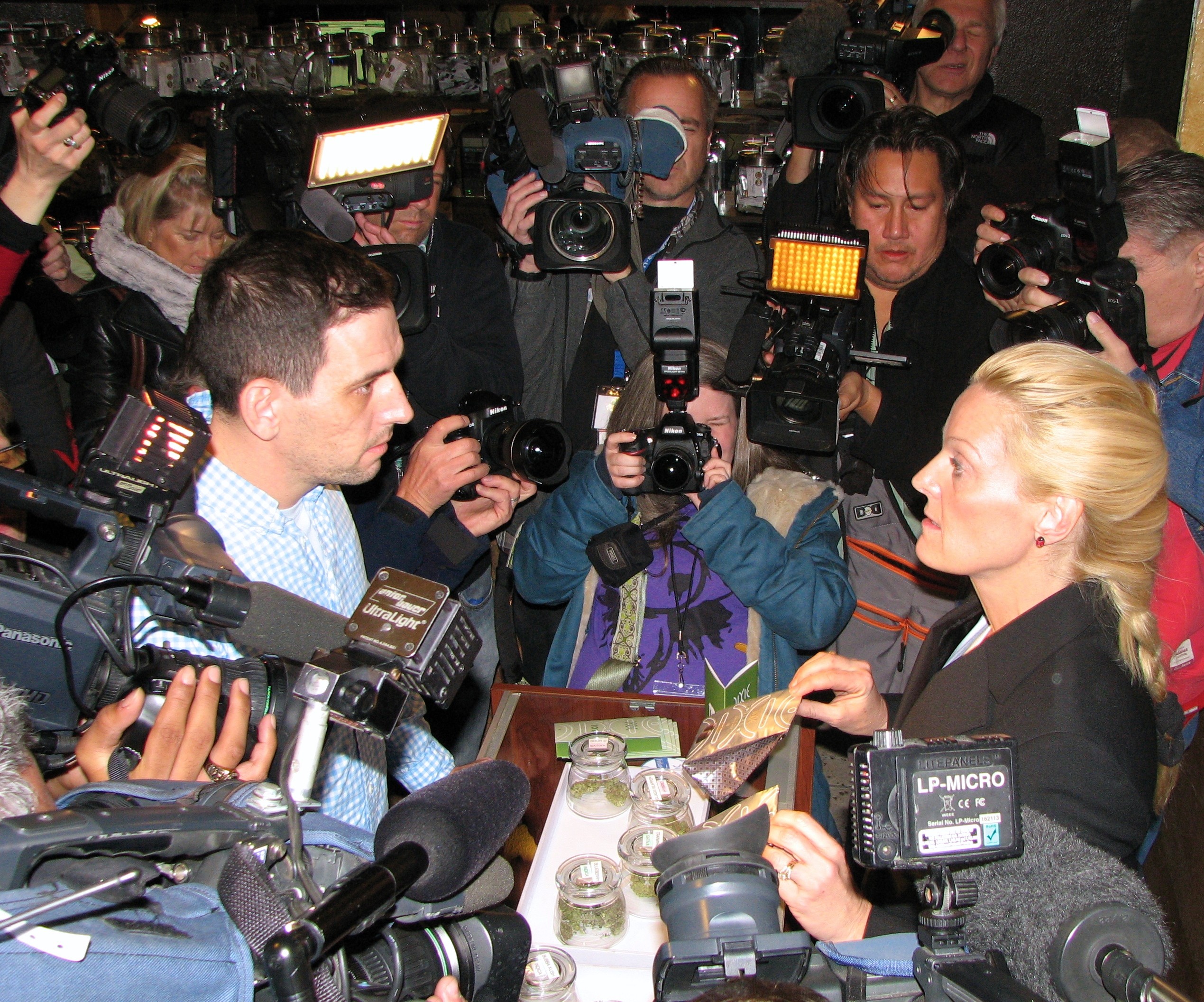 Today, Reuters also reviews Colorado's program six months in, noting that "tax dollars are pouring in, crime is down in Denver, and few of the early concerns about social breakdown have materialized — at least so far." Among the data points:
– Crime is down 10.1 percent in Denver from the same period one year ago. Violent crimes have dropped 5.2 percent, according to 
Uniform Crime Reports
. Burglary and robbery rates at medical pot shops have also declined since sales began January 1. (Part of the reason why they are robbed — feds won't let them use banks.) 
– Marijuana sales have generated 
$10.8 million in taxes
 in the first four months of 2014, including $1.9 million collected specifically to improve Colorado schools.
– $9 million is 
flowing to research
 into the medical efficacy of cannabis.
– An estimated 1,000-2,000 jobs cannabis industry jobs have been created, the Medical Marijuana Industry Group estimates.
– 54 percent of Colorado voters 
remain in support
 of pot legalization and regulation.
– Colorado home prices are 
up 8.7 percent
 in 2014 and Colorado's governor said legal weed has not tarnished the state's 
brand
. 
For a more broad report card, look at the 
latest numbers on teen pot use
. Drug War supporters have argued that teens are getting the wrong message about pot. But in 2011, national surveys show 23.1 percent of high school students had used marijuana within the past month. By 2013, it was 23.4 percent, a statistically insignificant difference. Pot use actually went down nationally among high school seniors, after two states legalized it in 2012.