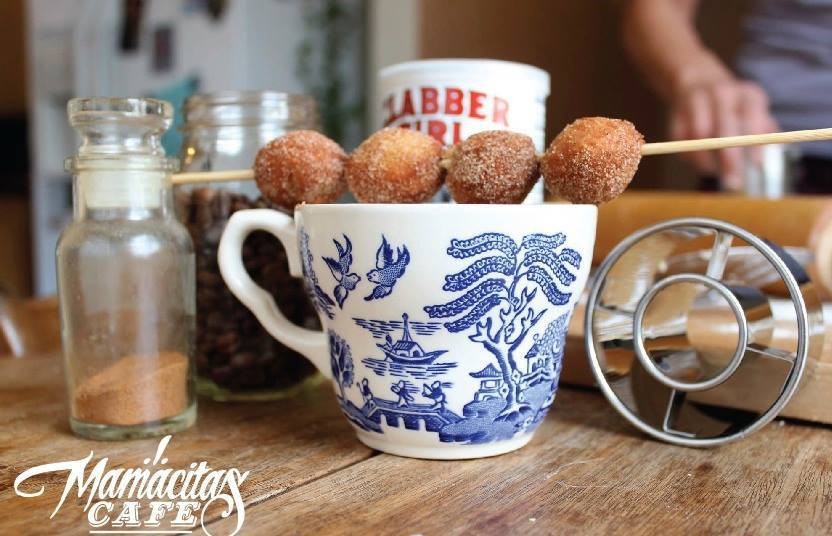 For the past several months, young women from East and West Oakland have been hawking coffee and doughnuts on First Fridays and at hip art events around The Town. You might call
Mamacitas Cafe
the latest trendy Oakland pop-up, but the pop-up cafe also touts itself as a socially conscious business dedicated to employing Oakland's young women — and, more than that, to training them to become empowered leaders in the city.
Now, founders Renee Geesler and Shana Lancaster are wrapping up a $15,000
Kickstarter campaign
that would, among other things, enable them to purchase the equipment they need to take their training program to the next level: everything they need to serve pourover coffee and a portable doughnut fryer that will replace their ad hoc propane stovetop setup, allowing them to ramp up production enough to handle larger events.
[jump] Geesler explained that she and Lancaster both have a background in youth training — Geesler in the arena of broadcast journalism, Lancaster through various arts programs. When the two decided to start a business together, they both wanted it to have a training component — specifically one geared toward young women, whom they felt often get left out of the conversation.
The idea of a pop-up cafe just made sense, especially in the context of Oakland's widely hailed food boom, which isn't, on the whole, geared toward a large number of youth in Oakland who might never set foot in any of those restaurants because, as Geesler put it, "it's just not their world." Once Geesler and Lancaster came up with their signature food product, the "doughnut kebab" — three mini-doughnuts on a stick — everything else just came together. Currently, Mamacitas Cafe employs five girls, all high school students in Oakland.
As for the pop-up's menu offerings, the fried-to-order doughnut kebabs are the star attraction, of course. Who doesn't like a warm doughnut, much less three of them speared on a stick? The doughnuts come with various dipping sauces, and Geesler said she's hard at work developing new flavors. (Right now she's playing around with a savory, bacon-dusted version.) The coffee comes courtesy of Oakland-based
Red Bay Coffee Roasters
, and eventually the pourover setup will allow the girls to brew the coffee to order. Mamacitas also serves lavender-infused soda made by Lancaster.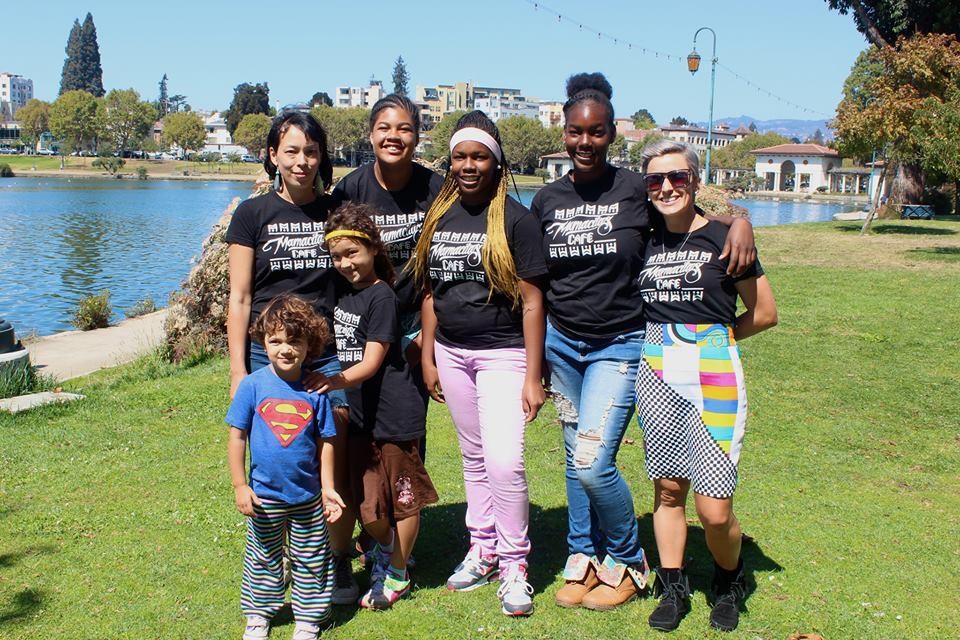 For now, Geesler and Lancaster handle all of the prep and cooking — the girls assemble and serve the food once it's ready and handle the money. But eventually the girls should be able to handle every part of the operation themselves, Geesler said. "We want to empower the trainees to be the bosses."
That said, Geesler stressed that the point isn't to train young women to be future members of the service industry. Once the training component of Mamacitas becomes more formalized, the girls will take classes on everything from basic entrepreneurship skills to conflict resolution to how to balance your books.
"A lot of it goes beyond just the skills of how to do pourover coffee," Geesler explained. "We want to push them towards something bigger for themselves."
If all goes well, the Kickstarter campaign will be the first step toward Geesler and Lancaster realizing their eventual dream: a brick-and-mortar cafe with enough space for a classroom to house the next iteration of the Mamacitas training program.
For those who'd like to offer support beyond the crowdfunding campaign, or who just think doughnut kebabs sound delicious, the next Mamacitas Cafe pop-up will be at Saturday's
Life Is Living
festival, from 10 a.m. to 8 p.m., at West Oakland's DeFremery Park (1651 Adeline St.). After that, they'll do a First Friday pop-up on November 7, outside of
Impact Hub
(2323 Broadway, Oakland). Hopefully, Geesler said, the latter event will double as a thank you party to celebrate their successful campaign.