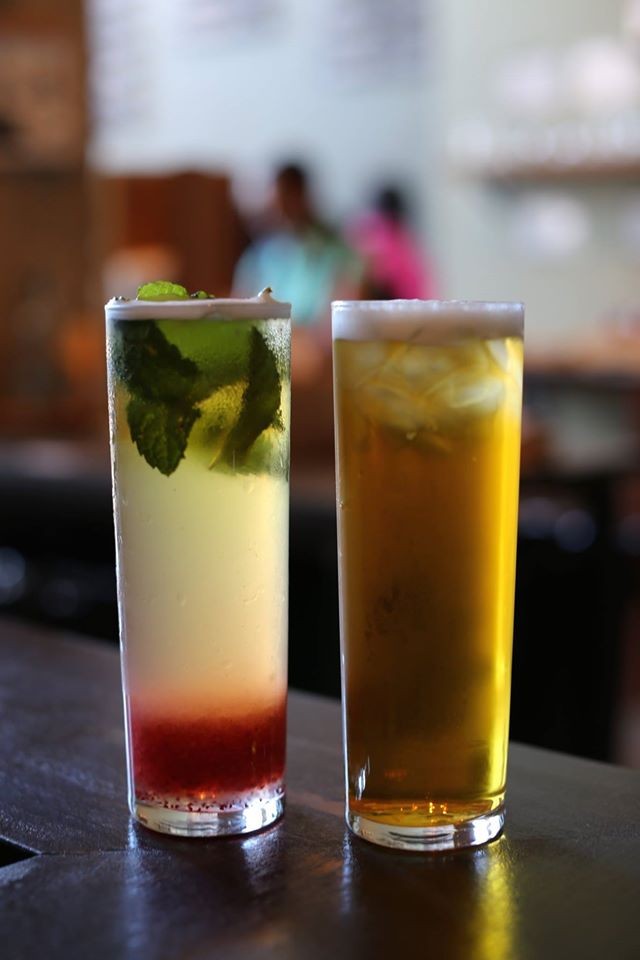 Berkeley's
Asha Tea House
(2086 University Ave.) has always been a place for people with
different levels of tea appreciation
: teenagers craving sweet boba drinks as well as connoisseurs who might spend hours steeping top-grade high-mountain oolong leaves in a traditional
gaiwan
.
Now there's something for the boozehounds among us, too: Since August, Asha has been serving a small selection of tea cocktails. The drinks, which are available after 5:30 p.m., offer convincing evidence that tea and alcohol do, in fact, mix — better than you might imagine.
[jump] A quick survey of local beverage menus revealed that of-the-moment restaurants such as Berkeley's
Comal
and Oakland's
Ramen Shop
have used tea in elaborate, multiple-component craft cocktails. But none of the local contenders appear to have placed quite as much focus on the tea, which makes sense: Asha is first and foremost a tea house, not a bar.
Owner David Lau said he was first introduced to alcoholic tea beverages several years ago in Taiwan, where one of the most popular club drinks is whiskey green tea, which he described as a refreshing, hangover-inducing libation that basically consists of bottled green tea from 7-Eleven and Johnnie Walker. You mix the two yourself, over plenty of ice, at the table.
Because so many of Asha's iced tea drinks are served like cocktails anyway (mixed in shakers, with various seasonal house-made fruit purées added), Lau said that serving actual cocktails was an easy leap.
For now, there are two options: The first is a raspberry green tea mojito ($8), made with Asha's house Japanese green tea, a raspberry purée, soju, and fresh muddled mint. Sweet and fruity, it's a good choice for people who don't want to taste too much of the alcohol or the tea, Lau said. Real tea aficionados will want to try the oolong highball ($6.50), which is as simple as it gets: just soju and unsweetened oolong.
On a recent weeknight, I tried the highball, which comes out in a tall, skinny glass looking like a pale lager — amber-hued and slightly foamy on top. The drink was smooth and refreshing, but what stood out was how much I could really taste the tea, which was earthy and fragrant, with only a hint of bitterness.
Lau said that Asha's house oolong and green teas are both fairly mild, caffeine-wise, and the soju he uses — about two shots' worth per drink — is only about 25-percent ABV. The drinks are strong, but we're not talking
Four Loko or Vodka Red Bull territory
here. (That said, as a notorious lightweight, I can attest to working up a decent buzz.)
According to Lau, the intended effect is pleasant and well-balanced — not too high, not too low. In any case, Asha isn't anyone's idea of a binge-drinking kind of place.
"We don't want people getting really crazy," Lau said.
For now, the alcoholic tea menu is limited to the aforementioned options, but Lau is cooking up several new ideas. In Japan, he said, a popular drink called Oolong Hai (which mixes oolong and
shochu
) is often served hot, and Lau likes the idea of expanding customers' horizons with a hot cocktail. The other drink he's working on is sure to please the college crowd: an alcoholic version of bubble tea.