Chevron apparently severed ties with Al Martinez, one of the oil giant's four favored candidates for the Richmond City Council this, after the
Express
published a report
about his alleged criminal deeds while he was a Richmond police officer.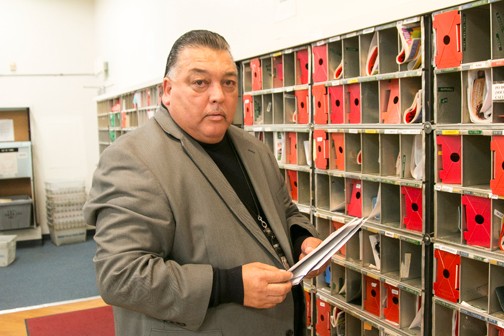 To date Chevron's political action committee, Moving Forward, has spent $62,000 to promote Martinez, a retired US postmaster and former Richmond cop, and another $262,000 to attack his chief opponent, Eduardo Martinez, a retired school teacher who is no relation to Al. But after the
Express
detailed the criminal charges that had been levied against Al Martinez when he was a member of RPD in 1983, Chevron removed him from its Better Richmond campaign websites. The building trades sponsored group Richmond Working Families website, which is mostly funded by Chevron, also removed mention of Al Martinez.
[jump] According to court documents and several retired police officers, then officer Al Martinez was arrested in 1983 after he broke into a third floor section of the detectives bureau by kicking in two doors. He then broke into a secured evidence locker and stole cocaine that had been marked as evidence, a sawed off rifle, and a handgun that belonged to a fellow officer.
Prosecutors charged Martinez with nine felony criminal counts in 1984. But after a 23-day trial, he was acquitted on all charges, largely because the arresting officers mishandled the drug evidence. During the campaign, Al Martinez has refused to talk about the case.
Martinez further damaged his campaign, when he told reporter Larry Zhou of Richmond Confidential, a UC Berkeley Journalism School news website, that he was unfamiliar with Measure U, a half-cent sales tax initiative that city officials hope will solve a predicted $7 million budget shortfall next year.
Martinez was one of four candidates heavily backed by Chevron in an attempt to take back control of Richmond's city council. For decades, Chevron controlled the council and as recently as the 1990s a Chevron executive had a desk in the city manager's office. But the oil giant's management of the city was so bad that by 2003, Richmond was plagued by some of the highest rates of violence in the nation and had a reputation for widespread public corruption.
Chevron lost its grip on the city in 2003 when years of mismanagement resulted in a financial crisis that resulted in the city firing nearly 300 employees and closing libraries, senior centers, and at least one fire station.
Since Chevron lost control of the council, the city has flourished with a huge reduction in crime rates, the arrival of new businesses, and the creation of urban renewal projects.