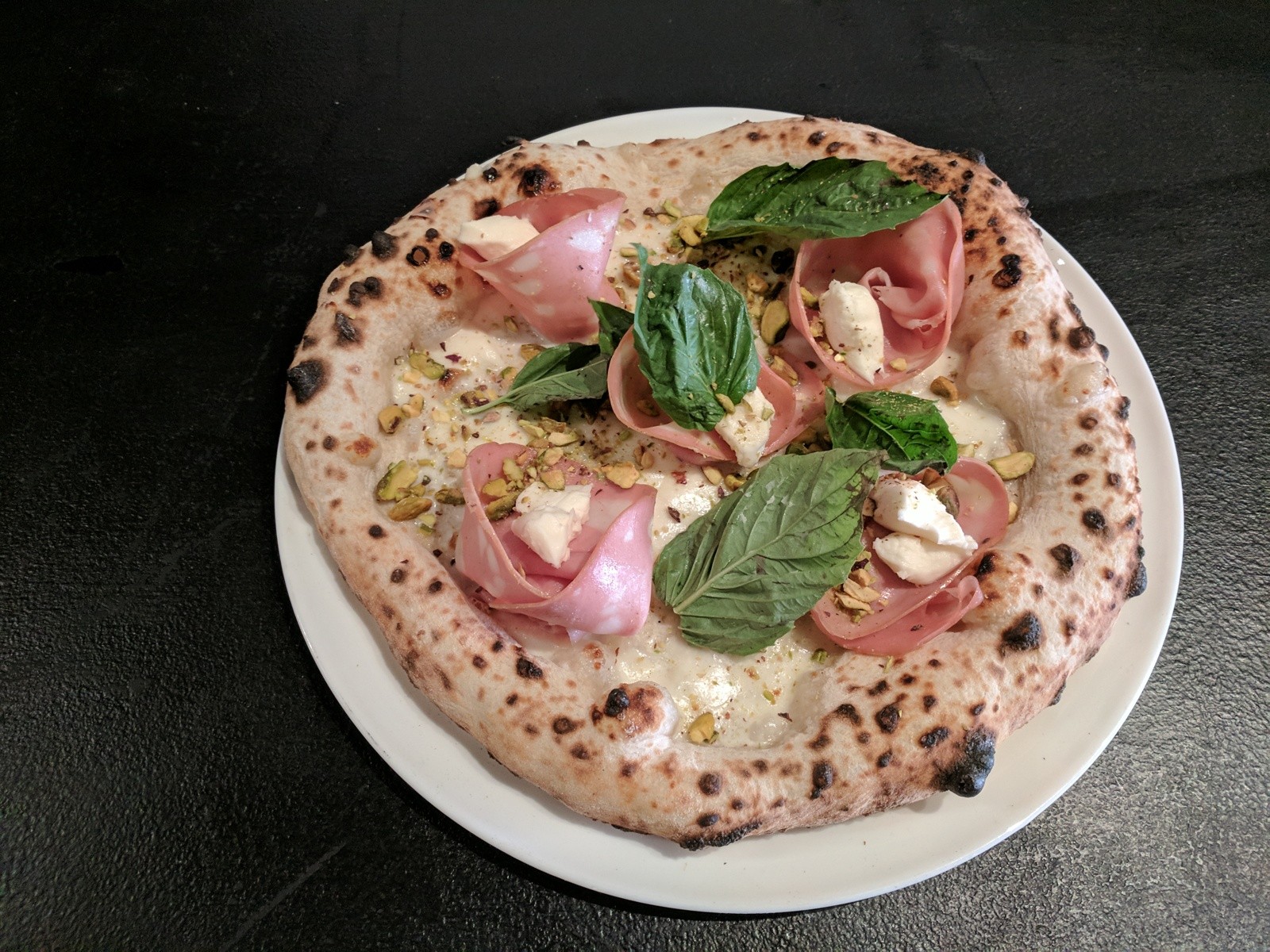 Lucia's Pizzeria
 (2016 Shattuck Ave.) in downtown Berkeley is the only East Bay restaurant participating in Neapolitan Pizza Week, a Bay Area-wide initiative running this week until Sunday, April 15, which includes pizza-making demonstrations, a photo exhibition, panel discussions, and tastings of the tender-crusted, tomatoey, mozzarella-cheesy treat at numerous pizzerias.
Created by the Italian Cultural Institute of San Francisco and Dress in Dreams Movie & Costume of Rome, the celebration follows a recent decision by UNESCO to inscribe the art of Neapolitan pizza-making into its List of Intangible Cultural Heritage of Humanity. (Other intangibles on the extensive list include Saudi Arabian falconry, Brazilian capoeira, Azerbaijani carpet-weaving, and the Namibian marula-fruit festival.)
Other collaborators in the initiative include the Consulate General of Italy in San Francisco, Italy's Ministry of Culture and Tourism, and the Associazione Verace Pizza Napoletana (AVPN), based in — well, Naples,
per natura
.
Events include a performance of Italian funk music Friday night at San Francisco's Bar Fluxus by local band Sonamò, led by Neapolitan pianist Giuseppe Pinto; and a pizza-appreciation discussion featuring visiting AVPN representatives at Terun Restaurant & Pizzeria in Palo Alto on Saturday evening. See the full schedule
here
.
At
Lucia's
— whose motto is "Live, Love, Eat Pizza" and whose wood-fired oven was crafted brick by brick old-schoolishy by third-generation ovenmaker Stefano Ferrara, then shipped here from Naples — co-owner Alessandro Uccelli is offering 20-percent discounts on Pizza Napoletana, Margherita with mozzarella di bufala, and Pizza Marinara from 5 p.m. to 9:15 p.m. on Sunday. Vegetarian, vegan, and gluten-free versions are available.