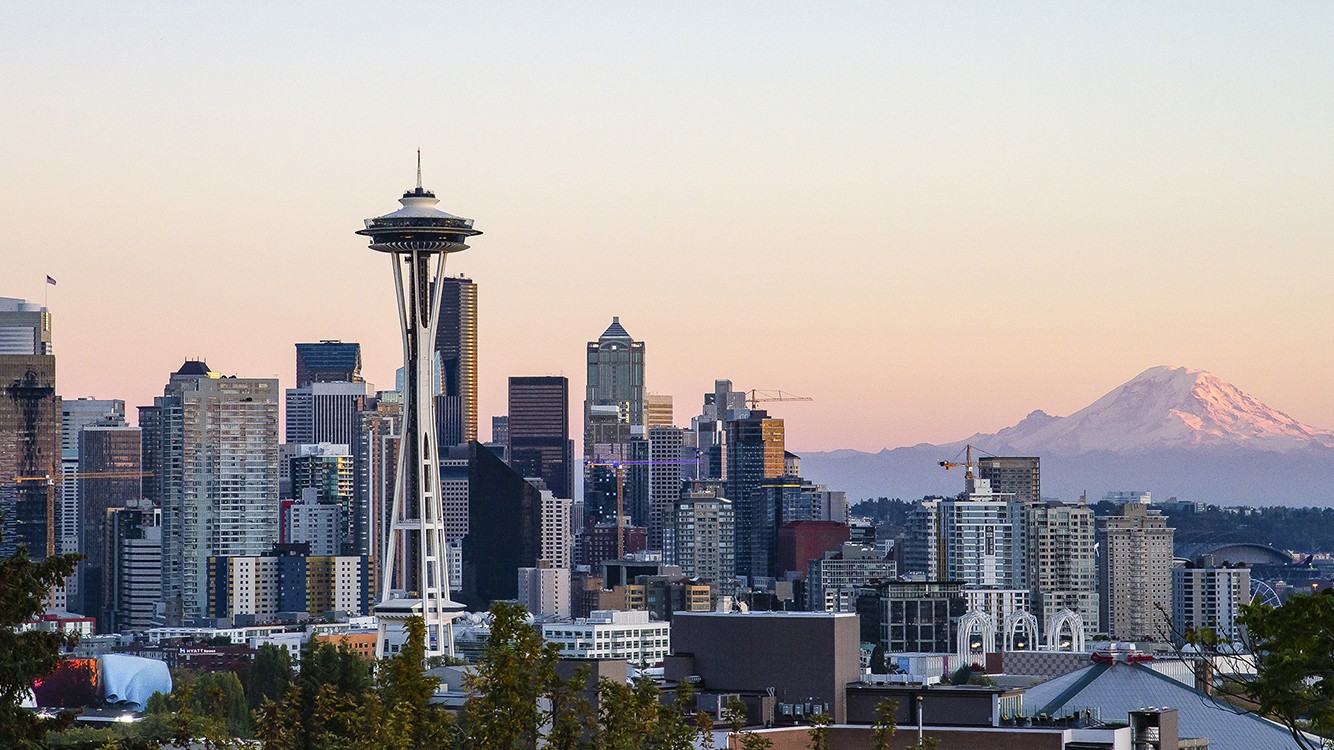 Editor's Note: The following is an excerpt from Randy Shaw's new book, Generation Priced Out: Who Gets to Live in the New Urban America (University of California Press). A Berkeley resident, Shaw is the longtime editor of Beyond Chron and the author of several books. He's also the director of the Tenderloin Housing Clinic, San Francisco's leading provider of housing for homeless adults. The following excerpt represents a case study that Shaw conducted of Seattle's housing market. I asked Shaw if the Express could reprint this portion of his book because it offers important lessons on housing for the Bay Area. Seattle has shown that building dense housing in cities can help keep rents and home prices from soaring out of control, work to help low-income people from being displaced, and is good for the environment.
In a recent interview, Shaw said that one of the pivotal differences between Seattle and the Bay Area is that environmentalists in Seattle are very pro-housing in cities, while in the Bay Area, many environmentalists embrace NIMBYism, opposing urban density despite the fact that doing so helps spur suburban sprawl, longer commutes, and more greenhouse gas emissions.
"The Sierra Club in Seattle is so strong for housing, whereas that's not the case here in the Bay Area," Shaw remarked.
The excerpt, from Chapter 4 of Shaw's book, has been edited for length and style.
—Robert Gammon

Seattle
In 2014, Nick Hodges and Charlotte Wheelock were living with their two kids in Albuquerque, N.M. Wheelock then got a good job offer in Seattle. They did not know much about the Seattle housing market but Hodges told me, "We figured there were a lot of places to live in and around Seattle, so housing was not an issue."
They soon learned that Seattle's housing prices were higher than they ever imagined. "We couldn't believe it was so cutthroat. We had figured on staying with friends until we found a place, but as months dragged on, we could not afford anywhere."
Wheelock's job offer fell through, and the then 35-year-old Hodges had a recurrence of a health problem that prevented him from working. With Hodges unemployed, Wheelock only able to obtain temporary jobs, and the family using up its resources, they went from living in their car to spending five months in a homeless shelter. This was not the Seattle experience either had anticipated.
By 2017, the family was doing well. After staying at Mary's Place, a Seattle shelter, Wheelock began performing various jobs for the nonprofit operating the facility. She was soon hired as an employment specialist and then became the housing director for Mary's Place, supervising a staff assisting homeless families in finding housing. Hodges became head of the Lowell Elementary School PTA.
Lowell reflects the new Seattle: The school is across the street from million-dollar houses in the Capitol Hill neighborhood, while 20 percent of Lowell students are homeless. Seattle has seen a sharp rise in homelessness in recent years as housing prices have skyrocketed. In 2017, it had roughly 3,000 homeless people. Hodges explained one reason why: "I've met a lot of people who have been forced out of their homes by big rent increases. Landlords see people coming to town for high-paying jobs and can charge them a lot more for rent than existing tenants can afford. Seattle has no rent control so nothing can be done. A lot of these tenants end up in homeless shelters."
Despite Wheelock's job and Hodges's disability payments, they would likely still be priced out of Seattle had they not qualified for a new Section 8 housing development owned by the Compass Housing Alliance. The family pays $1,040 per month for a two-bedroom apartment. Next door to their home is a for-profit-owned apartment building where a unit comparable to their own went for $3,200. Hodges's experience with Seattle's housing market led him to get involved with a new alliance, Housing for All. The group is dedicated to improving Seattle's response to the homelessness and housing crisis.
Melissa Dodge's Seattle experience shows just how much Seattle has changed. Melissa has lived in Seattle since 1969. She and her late husband Dennis came as Seattle's economy was plunging. Seattle was akin to a company town, and Boeing, the city's dominant employer, was in freefall.
In 1971, Seattle had a 16-percent housing vacancy rate and the nation's highest unemployment. A billboard near the airport read, "Will the last person leaving Seattle turn out the lights."
The Dodges paid $75 a month for a one-bedroom apartment in University of Washington housing. Dennis became a full-time employee of the Daily Racing Form in 1976 and spent the next 30-plus years writing columns and handicapping races on tracks in Portland, Yakima, Spokane, Seattle, and Vancouver, British Columbia. Millions of dollars were wagered in reliance on Dennis Dodge's racing picks. Melissa has been a manufacturer's representative for various clothing companies. The couple took advantage of Seattle's slow housing market in 1976 to buy a 1909, three-bedroom, 3,000-square-foot, two-story house north of the University District. They paid $36,000.
In 1985, the Dodge family, now with two kids, bought a home in the Laurelhurst neighborhood of North Seattle. It has beautiful views of Lake Washington and Mount Rainier. They paid $223,000. It is now assessed at $1.7 million. Houses on their dead-end street have sold for $2.2 million. For the middle-class Dodges, timing was everything: They got into the Seattle real estate game at just the right time.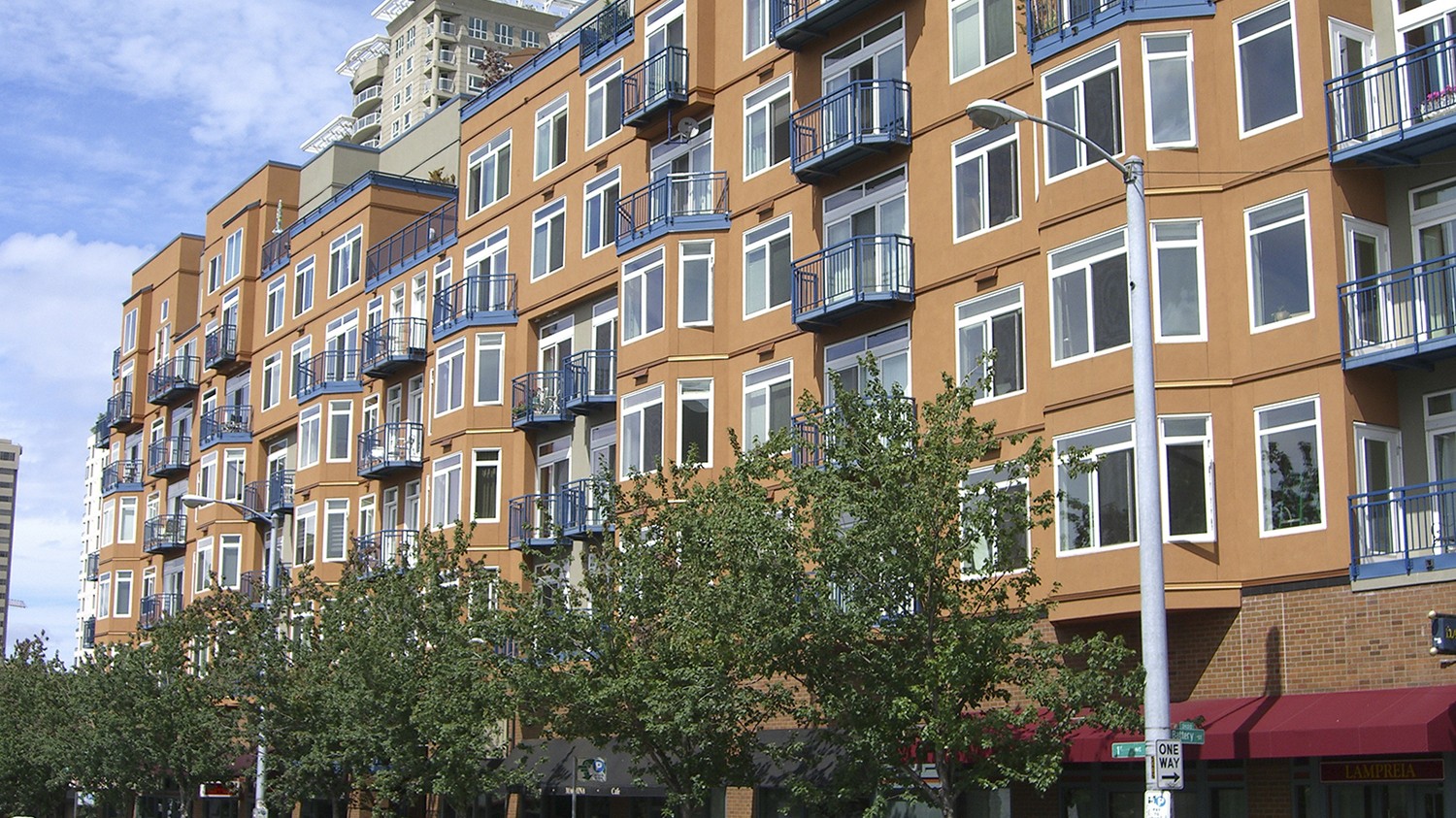 I asked Melissa if they could afford to buy in Laurelhurst today, and she laughed. "We probably would be living in an apartment in Seattle, but given how high rents now are even that would be tough." Seattle has gone from a city where a racing handicapper and manufacturer's representative could buy a house in a very desirable neighborhood to one where middle-class families like the Dodges would likely be priced out of the city.
Melissa and Dennis's daughter Mary Dodge, who was 38 in 2017, also had good timing with Seattle real estate. In 2012, Mary and her husband James bought a three-bedroom, one-bath home in West Seattle for $364,000, in a very different Seattle housing market than the one buyers face today. While the city's economy was not as battered as in the years following Boeing's collapse, Seattle was still recovering from the 2008 financial crisis. The national housing bubble had burst, leaving vacant, foreclosed houses across the city.
Mary and her husband followed the example of her parents and got into the housing market before the boom. In 2017, the median home value in Mary's 98136 zip code was $716,900. That's nearly double what she paid only five years earlier. Mary told me that she used to think of West Seattle as the city's "best-kept secret"; it is a secret no more.
Mary is a psychotherapist and her husband James is a manager with REI. Like her parents, she has two kids. But unlike her parents, she could never afford to live in the North Seattle neighborhood where she grew up.
Her 1,070-square-foot house in West Seattle cost a lot more than her parents' first house, which was 3,000 square feet, or their 2,200-square-foot Laurelhurst home. And even though they bought their home before the current boom, Mary told me that they could not have afforded it if James had not had money from his uncle's life insurance policy and Mary from her father's estate. The home-buying challenges for Seattle's middle class are far worse in 2018. Mary and James clearly could not have bought their current home at current market prices.
The despair expressed by residents over the pricing out of the city's working and middle class and small businesses was new for Seattle. Longtime residents of San Francisco and New York City have talked this way since the 1980s. But Seattle was different. It was a more laid-back big city. When Seattle launched Starbucks it made sense: Seattle was known for people escaping long periods of rain by sitting down to enjoy coffee. The opening of outdoor apparel company REI in Seattle reflected the city's long months of rain and gray mists; Seattle's weather also led Eddie Bauer to launch his future clothing empire by making down jackets for the city's Boeing Aircraft workers. As for Seattle's values, its launch of grunge rock and the career of Nirvana and Kurt Cobain was associated with people who put musical integrity ahead of careerism.
Even Microsoft's opening in nearby Redmond, Washington, did not change perceptions that Seattle residents prioritized quality of life and a desire to live near nature over maximizing their income. The company's 1986 public stock offering turned thousands of Seattle residents into millionaires overnight, but Seattle's culture did not change. More than two decades after Microsoft employees hit it rich, Seattle still remained affordable to the working and middle class.
That is no longer the case. Amazon's dramatic job growth has put enormous pressure on Seattle's housing stock. Apartment rents in 2017 were 63 percent higher than in 2010, and home prices doubled from 2012 to 2017. The connection between Amazon's Seattle growth and rising housing prices is clear.
In 2017, Amazon occupied 19 percent of all prime office space in the city, more than the 40 next biggest employers combined. Amazon went from employing about 5,000 people in Seattle in 2010 to 40,000 in 2017; this number is projected to rise to 55,000 by 2020. Amazon occupied 8.1 million square feet of office space in 2017; that will rise to more than 12 million square feet by 2022. Amazon "has turned Seattle into the biggest company town in America," wrote journalist Mike Rosenberg in a Sept. 27, 2017 Seattle Times report.
But unlike San Francisco or Los Angeles, Seattle's affordability crisis cannot be blamed on its failure to build housing to accommodate population and job growth. Seattle has steadily built more housing for decades, but the city could not have anticipated Amazon's dramatic job growth. And even if it had, in 2017, Amazon was advertising as many as 9,000 Seattle jobs a month; developers could not have built enough units in time to meet such a demand.
Yet Seattle's construction boom was so robust that apartment rents began declining by the end of 2017, despite Amazon's massive new job creation. If Seattle had not kept building housing, its rents and home prices may well have come close to San Francisco levels.


A Proactive Housing Strategy
Seattle may be the nation's most proactive city for housing. Some credit is probably due to San Francisco, which has become the cautionary tale of unaffordability that Seattle seeks to avoid. As Rosenberg put it in a Seattle Times piece in 2016, "Talk to just about anyone about local real estate prices and there's a good chance you'll hear this: Seattle is becoming the next San Francisco. Sure, housing prices and rents are skyrocketing here, but are we really doomed to a fate where million-dollar homes and $5,000-a-month rents will soon be the norm?"

The answer is no. Seattle will never match San Francisco housing prices. Seattle's average two-bedroom apartment rent reached $2,000 for the first time in September 2017; that was below the average rent for a San Francisco studio apartment. Seattle's two-bedrooms without the amenities included in new housing went for $1,460; that likely would not even be enough to get you an SRO with bath in San Francisco. As for home prices, Seattle's median price was $635,000 at the start of 2017 and by year's end had risen to $741,000. Even with that huge jump, Seattle was still far behind San Francisco's end-of-2017 median home price of $1,275,700.
Seattle is much cheaper primarily because it builds a lot more housing. From 2005 to 2015, Seattle built twice the number of housing units as San Francisco, 50,000 versus 24,000. Seattle averaged 5,000 new units per year during that period, while until very recently, San Francisco averaged around 1,950. Seattle's housing production was more than double San Francisco's despite Seattle having roughly 200,000 fewer people. San Francisco rents are also about double those of Seattle, and in 2015 its tenants paid 61 percent of their income in rent, compared to 38 percent in Seattle.
Other than in their historic approach to housing, Seattle and San Francisco have many similarities. Both are former maritime cities offering beautiful water views, well-paid tech jobs, and a smaller scale than sprawling urban metropolises like New York, Los Angeles, or Chicago. The Seattle area is headquarters to Amazon and Microsoft while San Francisco hosts Salesforce and Twitter, with Facebook and Google based in the nearby South Bay. Seattle has a population of roughly 600,000 to San Francisco's 800,000. John Rahaim, San Francisco's planning director since the start of the tech boom, was formerly the assistant planning director for Seattle.
In the 1980s, both Seattle and San Francisco voted to slow growth. In 1986, San Francisco's Proposition M capped annual downtown office construction. Seattle's 1989 Citizens' Alternative Plan initiative limited most new housing to 85 feet in height and office buildings to 450 feet. Whereas San Francisco's annual cap became one million square feet, Seattle limited growth to 500,000.
Seattle took one important step in the 1980s that San Francisco did not: It passed a housing levy to help fund affordable housing. Voter approval of the 1981 measure has since been renewed every seven years, most recently with 70 percent of the vote in August 2016 at a higher amount of $290 million. The levy has added 13,000 affordable units and enabled 900 low-income families to buy homes. San Francisco did not pass its first affordable housing bond until 1996. It failed to pass another bond until 2015, when a $310 million measure was approved.
In 1990, the Washington State legislature enacted the Growth Management Act to guide planning for growth and development in the state. The act required that Seattle adopt comprehensive plans for building enough housing within its borders to address population growth. Since the 1990s, Seattle has done just that.
Seattle Mayor Norman Rice set the city on the right course in 1994 when he pioneered the concept of "urban villages." These communities would get dense, commercially oriented development. They would also support 45 percent of the city's 60,000 new housing units over the next 20 years. Seven less dense "hub urban villages" and 17 "residential urban villages" would accept another one-third of the expected growth. The city backed the housing plans with funding for new parks, utilities, low-income housing subsidies, new bike and pedestrian paths, expanded bus service, and an experimental van transit program.
Mayor Rice's housing strategy encouraged growth inside the city, where it could best be absorbed: "Rather than allowing the nearby foothills of the Cascade Mountains to be colonized by new suburban developments, the city will try to lure growth inward by creating attractive urban living environments replete with parks, shops, and restaurants, and a convenient mass-transit system." Rice turned Seattle into "America's epicenter of urban planning," according to Crosscut, a Washington news organization.
A 2014 report on the 20-year anniversary of Rice's project found that 75 percent of the city's growth "was going to the urban villages, just where the original planners had wished." This was true even though the urban villages had comprised only about one-third of the city population when the plan went into effect.
Imagine if San Francisco in 1990 had been required by the state Legislature to build sufficient housing to deter suburban sprawl. The city would have much more housing and be much more affordable. Bay Area commutes would be shorter, and open green space, rather than single-family homes, would fill East Bay hills. But California imposed no enforceable housing construction plans or development quotas on San Francisco. Unlike Seattle, San Francisco was free to ignore the housing needs of a growing population. It was also free to force much of its workforce to live outside the city.


Pro-Infill Housing
To find out whether Seattle's efforts to build more housing really increased affordability, and how pro-housing forces overcame the kind of neighborhood opposition that blocked housing development in other cities, I turned to Bill Rumpf, president of Mercy Housing Northwest.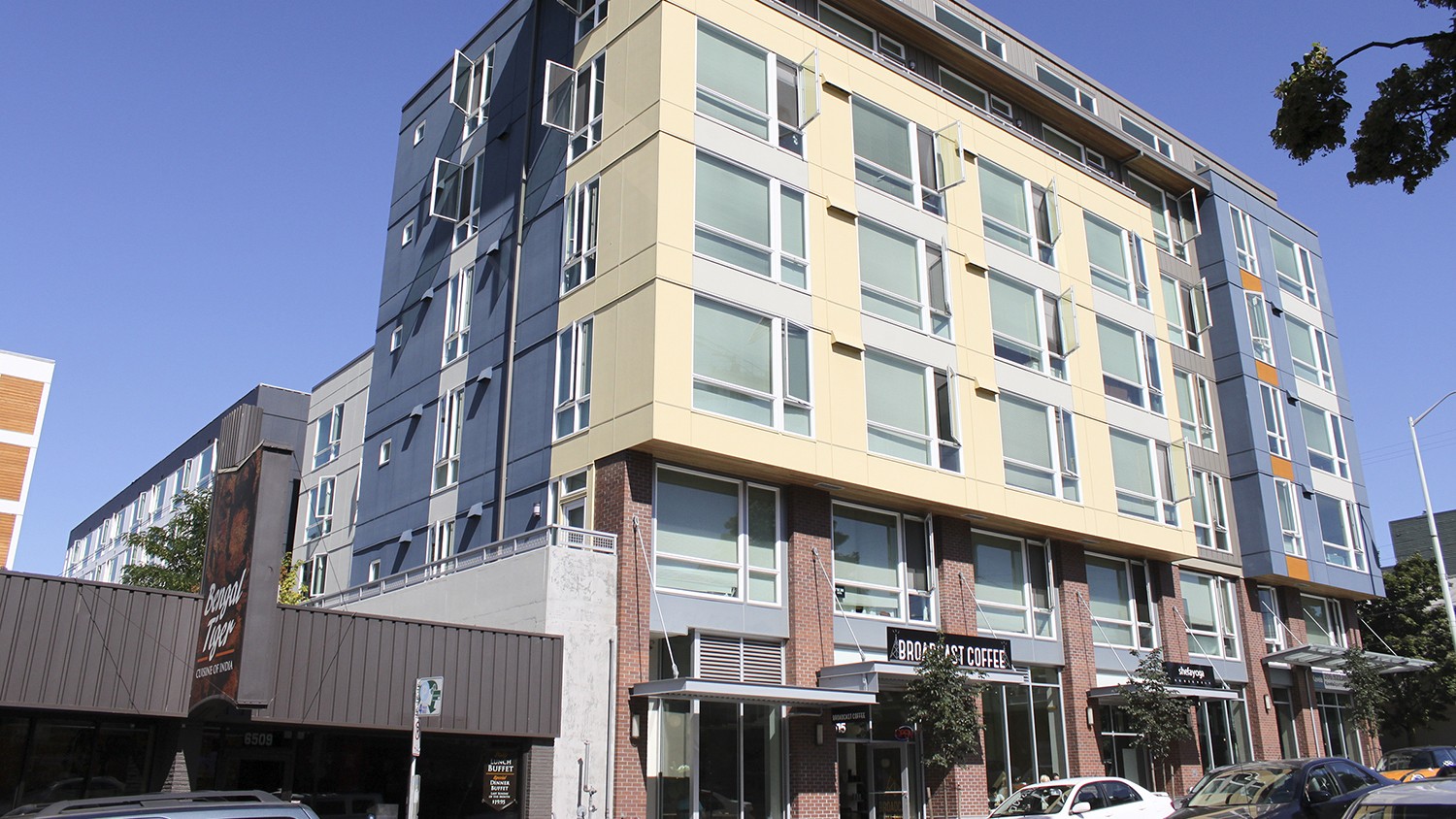 I first met Rumpf in 1983 when he became housing director for Catholic Charities in San Francisco. He built one of the earliest nonprofit buildings in the Tenderloin, the Dorothy Day Apartments. He then became housing director for the San Francisco Redevelopment Agency, directing policy for the city's largest funding base for affordable housing. He then led the California Housing Partnership, which focused on state affordable housing resources. Raised in Seattle, Rumpf moved back to his hometown in 1999. He served as deputy director of housing for Seattle for a decade before taking his current job at Mercy Housing Northwest.
Rumpf knows the housing industry inside and out. He attributed Seattle's housing success to activists who long ago recognized that building infill housing is an environmental issue: "In the 1990s, a growing environmental consciousness emerged in Seattle that believed that building housing where you have infrastructure is the environmental way."
Rumpf believes Seattle's greater environmental orientation explains why there are far fewer appeals against new housing than in San Francisco. Rumpf was aware of only four projects in 16 years that were subject to appeals. None of those appeals was filed against a Mercy Housing project. He said he cannot "recall a single project ever stopped due to neighborhood opposition." In contrast to San Francisco, Rumpf sees Seattle as "much more environment oriented. People favor green, sustainable buildings, and the city is much more pro-growth."
Rumpf's assessment of Seattle's environmentally conscious, pro-growth attitudes was reflected in the election of Mayor Ed Murray in 2013. Murray was a pro-housing mayor who, like Norm Rice in the 1990s, recognized that Seattle's future affordability and livability depended on new strategies to build more homes.


The Housing Affordability and Livability Agenda
In September 2014, Murray announced the creation of the Housing Affordability and Livability Agenda (HALA) task force. The mayor and city council convened a broad section of stakeholders to develop a multi-pronged strategy for addressing housing affordability. After 10 months of meetings, the task force released a report containing 65 recommendations. The centerpiece was the "grand bargain," a deal struck on July 13, 2015, and described in a document entitled "Statement of Intent for Basic Framework for Mandatory Inclusionary Housing and Commercial Linkage Fee." The detailed document had one underlining principle: Seattle had to be upzoned for increased height and density in exchange for increased affordability.
Upzoning meant that meeting anticipated population and job growth required changing local zoning laws to allow builders to construct more units on a site. And in exchange for giving builders more units, Seattle would require that a percentage of them be affordable. It is a common-sense strategy that expands housing opportunities for those otherwise priced out, while also stopping sprawl through infill housing. Seattle's HALA plan projected 50,000 new units over the next decade, of which 20,000 would be affordable.
Bill Rumpf was among eight signers of the document spelling out the "grand bargain." Others included Mayor Murray, councilmember Mike O'Brien, and Faith Pettis. The mayor and city council appointed Pettis in 2015 to co-chair the HALA task force. She told me in 2017 that the "grand bargain" came about "in the 11th hour." In other words, an agreement was never assured. She also said that over the course of the HALA deliberations, she was reading articles about San Francisco's unaffordability and saw the city "as a case study of where Seattle would be if we did not get a housing agreement done."
Pettis saw the grand bargain as the product of an agreement between the nonprofit and for-profit sectors. Each was primarily represented by two other signers. Marty Kooistra, executive director of the Housing Development Consortium, represented affordable housing developers. Jack McCullough, an influential land-use attorney, was the representative for big private developers. "The nonprofits felt that for-profit developers were not doing their share for affordable housing. The for-profits felt that the nonprofits were not effectively using public funds. There were years of bad blood and suspicion between the two groups that had to be overcome to reach agreement."
In the case of the grand bargain, Pettis noted, "We all felt that something big was accomplished. Increasing density in urban areas addresses environmental problems, traffic problems, transit problems, and many other urban challenges. Lights were going off inside the heads of those in the room."


Seattle for Everyone
The HALA report and grand bargain were major accomplishments. Nearly all of the 65 HALA recommendations were included in the mayor's "Action Plan to Address Seattle's Affordability Crisis." But implementation depended on public support, which would be a challenge. Seattle's neighborhood associations were accustomed to getting their way. They strongly opposed the section of HALA recommendations that promoted backyard cottages and accessory dwelling units (often known as "in-law" apartments). These provided affordable options for workers otherwise priced out of these communities, but homeowner groups did not want tenants living in their neighborhoods. An anti-HALA Seattle Times columnist wrote, "Neighborhoods are roiling over Murray's Housing Affordability and Livability Agenda (HALA), protesting a 'grand bargain' struck in secret among developers and housing advocates, but not with regular citizens."
Neighborhood opposition to HALA led its key backers to realize they needed to organize and mobilize pro-housing forces to secure the plan's implementation. As Pettis put it, "Left on its own, the HALA would either die or not be implemented as the drafters intended."
This led to the formation of Seattle for Everyone (S4E). S4E expanded HALA's support base to include social justice, labor, and environmental groups and businesses in addition to the for-profit developers and nonprofit affordable housing builders whose agreement built the deal. By uniting diverse groups like Service Employees International Union 775, the Seattle Chamber of Commerce, the social justice organization OneAmerica, and the Downtown Seattle Association, S4E's membership alone spoke to the breadth of support for HALA.

Environmentalists Back Housing
As Bill Rumpf acknowledged, Seattle's pro-housing agenda is propelled by an environmental consciousness that recognizes the green benefits of infill housing. The Sierra Club's Seattle chapter and other environmental organizations offered strong support for HALA. On Nov. 15, 2016, Jesse Piedfort, chair of the Sierra Club's Seattle Group, and Noah An from the Young Democrats at the University of Washington co-authored "Now More than Ever, Seattle Must Welcome Upzones." The authors argued that taller apartment buildings in the area around the university would be a "boon for affordable housing" and a "necessity for our climate as well." Their piece expressed the green motivation driving support for Seattle housing: "When people can afford to live in the city near job centers and transportation hubs, we avoid long commutes and suburban sprawl and opt for clean and green transit options instead."
The Seattle Sierra Club is so committed to infill housing and preventing sprawl that it backed the original version of HALA, which rezoned exclusively single-family-home neighborhoods to include in-law apartments, duplexes, and triplexes. Mayor Murray quickly backed away from the recommendation after getting strong resistance from the Seattle Times.
Yet a June 2017 poll found Seattle residents backing the upzoning of all single-family-home neighborhoods by 48-29 percent. This likely reflects public recognition that with 57 percent of Seattle's buildable land zoned exclusively for single-family housing (compared to Portland's 45 percent), the city's housing demand — particularly in light of Amazon's hiring boom — requires upzoning such neighborhoods.
The joint statement issued in 2015 by the Sierra Club and other environmental groups stated, "It is better for society, the environment, and families if people can afford to live close to where they work."
Gene Duvernoy, president of the Seattle regional sustainability organization Forterra, argued that HALA reflected the importance of "concentrating growth into existing cities and towns." The grassroots green group 350 Seattle identified housing as "an urgent climate justice issue," since "when people are pushed out of the city due to rising rents [or unable to move into the city due to a lack of housing], they are pushed to places that are poorly served by transit, so they need to drive more."
The Seattle Sierra Club's strong pro-housing position differs strikingly from the stance taken by San Francisco's Sierra Club chapter. Despite the fact that the San Francisco Bay Area suffers from suburban sprawl and two-hour driving commutes, the San Francisco Sierra Club has long opposed infill market-rate housing. As one critic who catalogued many of the opposed projects put it, "The chapter has a solid track record of opposing dense projects — time and again — that would be located along transit lines either inside or near San Francisco proper."
While San Francisco workers moved to exurban East Bay cities like Brentwood, Union City, and even Tracy in search of affordable homes, the local Sierra Club remained a key ally in the city's anti-housing coalition. It has opposed nearly every market-rate project proposed for San Francisco on which the club took a stand. In 2017 it even backed an appeal for the conversion of a parking garage into a 66-unit residential building (with nine affordable units).


Labor on Board
Organized labor was another backer of HALA and S4E. Just as green activists saw building infill housing as promoting environmental goals, labor's pro-HALA advocates felt building housing would expand opportunities for the working and middle class.
Labor's willingness to take a high-profile role in backing HALA became clear in July 2016 when Mayor Murray signed an executive order to cut the city funding and staff support previously enjoyed by the city's district neighborhood councils. These councils had long shaped Seattle land-use policies, and not in a way that served tenants or the city's working and middle class. While 52 percent of Seattle's residents were renters, with a median age of 36, the neighborhood councils were overwhelming composed of white homeowners over the age of 40.
Murray stated in signing the order, "We cannot move forward if most of the people in this city — the diversity of this city — are not represented in the very neighborhood groups that this city helps fund and run." The councils were "barriers" to "immigrants and refugees, low-income residents, communities of color, renters, single parents, youth, people experiencing homelessness, LGBTQ … to become involved in the city's decision-making process."
The mayor made his announcement after the ongoing neighborhood backlash against HALA's efforts to increase density in 94 percent of Seattle's single-family-home districts. But according to the Seattle Times, union leader and author David Rolf spoke for labor, progressives, and housing activists in backing a move that "would get city dollars and city staff out of the business of lobbying against much-needed changes to increase housing affordability. … While it is important that we find ways to encourage civic participation in Seattle, we should not be using taxpayer money to support neighborhood groups that have an agenda excluding renters, people of color, the young, the poor, and those who need social services from their neighborhoods. Mayor Ed Murray has had the courage to finally pull the plug on public funds for these unelected and unaccountable vehicles for homeowner self-enrichment."
Seattle rents rose faster than those in any other city from June 2015 to June 2016 (9.7 percent vs. San Francisco's 7.4 percent). Rolf argued that slowing these hikes required "every neighborhood to have an adequate supply of emergency housing, low-income housing, and workforce housing," and to "dramatically expand the supply of market-rate housing fast enough to bend the cost curve in rents and home prices."
According to Rolf, the neighborhood district councils "stand in the way of both objectives. By always arguing against new development, they help slow down or prevent the growth of market-rate housing. That, in turn, causes price-spirals during periods of high demand. By always arguing against smaller units, relaxed parking requirements, accessory dwelling units, and any type of affordable housing for low-income people or renters, they help create a de-facto economic apartheid that preserves housing wealth and privilege for those who already have the most."
Rolf urged Seattle not to follow the lead of San Francisco, "where the power of neighborhood groups has prevented the development of new housing units for decades."
In 2017, I asked Rolf why he decided to get so involved in the housing affordability debate. As the leader of SEIU 775 and an international vice president of SEIU, Rolf's chief focus is labor issues. He led Seattle to become the first city in the nation to pass a $15 minimum wage. He tells the story of the campaign in his book The Fight for Fifteen: The Right Wage for a Working America. "We are a large union of low-wage working people, many of whom get displaced by the lack of affordable housing," he explained. "Our workers see affordable housing as a social justice issue. When they have to commute one or two hours to work because they cannot afford to live in Seattle, that is a hidden tax on their time." Born in 1969, Rolf is a Generation Xer whose pro-housing views align him with most millennials.
Arguing that opposition to housing is a "conspiracy of entrenched interests to keep poverty and privilege in place," Rolf saw HALA as a "giant leap forward." He still thinks there is "a lot more to do" to add housing to the city's core single-family-home neighborhoods: "If I were king for a day, I would upzone them all."
Rolf is among a number of Seattle civic leaders exploring ways for Seattle to offer rent subsidies for working-class tenants not currently eligible for such assistance, as well as strategies to raise affordable housing funds through a linkage fee or so-called mansion tax (a levy on residential properties that sell for over a certain amount).
With labor and environmentalists strongly on board, S4E's broad coalition drove HALA's implementation. By design it was not a quick process. HALA backers wanted to ensure ample community input. Anyone familiar with land-use issues knows that opponents of change often raise process issues to derail plans. Ensuring a fair public process eliminates this objection.
By September 2017, the key neighborhoods in which HALA had proposed a lot of new housing had already been upzoned. Under the core principle of Mandatory Housing Affordability, or MHA (Seattle's name for the implementation of the "grand bargain"), new developments either include affordable homes on their site or make an in-lieu payment for affordable housing elsewhere in Seattle. MHA alone is expected to create nearly 6,000 affordable homes in the next 10 years.
Murray's termination of the city's funding of neighborhood groups opposed to housing brought him heavy criticism from the Seattle Times and neighborhood activists. But cities cannot bemoan the pricing out of the working and middle class while funding groups that promote that outcome. HALA laid the groundwork for Murray's goal of building 50,000 homes over the next 10 years, a goal that had broad public support.


State Limits
Constructing new housing has enabled Seattle to achieve greater affordability than San Francisco despite Washington state's denying Seattle the power to enact rent-control and just-cause eviction laws. The lack of rent control contributed to Seattle rents jumping 40 percent between 2013 and 2016 and a whopping 65 percent since 2010.
In 2015, Seattle councilmembers Kshama Sawant and Nick Licata led the city council to pass a resolution urging the state government to overturn its 1981 rent-control ban. In 2018, a bill to restore Seattle's ability to enact rent control was introduced in the state legislature, the first such effort since 1999. Seattle officials strongly backed it, and Democrats controlled the Washington legislature for the first time in years, but the bill failed to make it out of committee. Sawant and other city officials saw the debate spawned by the bill's introduction as a sign of progress, and a new effort in 2019 may be likely.
The state also bars Seattle from imposing mandatory inclusionary housing on all developments. The mayor's MHA proposal cleverly circumvents this ban. It is also entirely voluntary. But many developers will gladly provide below-market units in exchange for a taller or denser project.
Every high-housing-cost city whose state bars inclusionary housing should implement the MHA approach. While increasing height and density can promote gentrification if done the wrong way — as in New York City under Mayors Bloomberg and de Blasio — Seattle shows how upzoning can be used to preserve and expand neighborhood affordability. Seattle has upzoned the right way.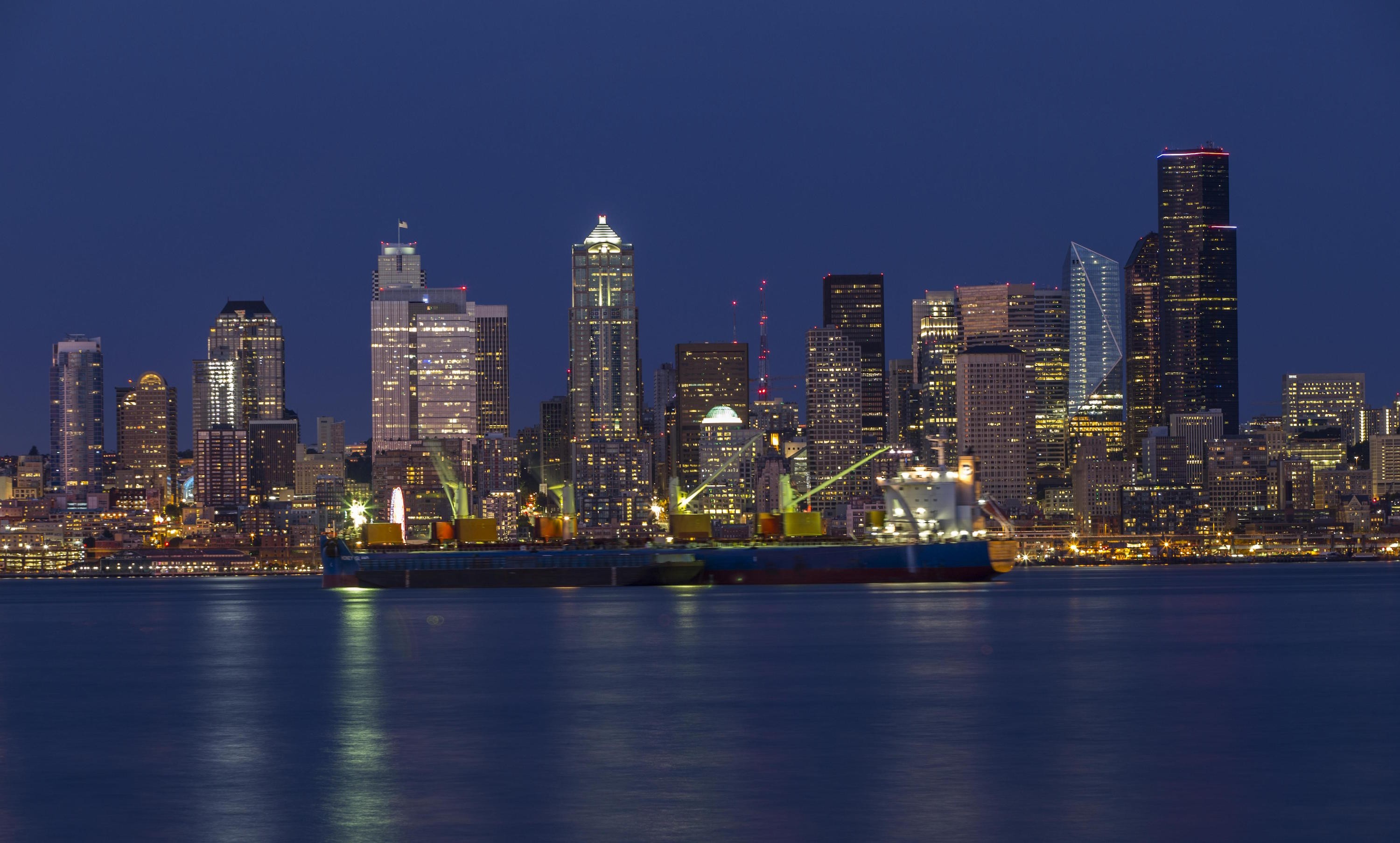 HALA increases housing density throughout most of the city. This helps prevent the economic and racial segregation that many cities now seek to avoid. HALA co-chair Faith Pettis believed that "committee members were driven to create affordable housing citywide, in all neighborhoods, not simply concentrating affordable units in less desirable areas of the city." The committee sought a housing agenda that "erased the city's clouded history of exclusionary zoning" and felt that vision could be realized through tools such as MHA, Pettis said.
Political realities, however, stopped the HALA committee from recommending expansion of the MHA into single-family neighborhoods outside of an urban village. Instead, the committee recommended single-family neighborhoods permit a broader mix of low-density housing types, including small-lot dwellings, cottages or courtyard housing, row houses, duplexes, triplexes, and stacked flats. But neighborhood groups were up in arms over even these small-scale strategies. They unalterably opposed any new housing that added renters to their neighborhoods. To prevent this issue from jeopardizing HALA's implementation elsewhere, the committee put off this fight for another day and did not send that recommendation to the city.
Even with the restriction on expansion into single-family neighborhoods, MHA still covers roughly 37 percent of Seattle's residential districts. Over 10 years, it is projected to create 6,000 new units of affordable housing for households with incomes no higher than 60 percent of the area median income, which for Seattle in 2017 was $40,000 for an individual and $57,000 for a family of four.


A Faster Approval Process
Central to Seattle's pro-housing orientation is a building approval process over twice as fast as San Francisco's. In Seattle, once a neighborhood design review board approves a project, the developer can apply for building permits. The Seattle Planning Commission does not approve projects, and the city council is not routinely hearing project appeals as in San Francisco.
As a result, a 43-story apartment tower at 600 Wall Street in Seattle was approved following an eight-month approval process. Paul Menzies of the Bay Area's Walnut Creek-based Laconia Developments told the San Francisco Business Times in 2017 that this would be "impossible" in San Francisco.
Impossible is right. In the heat of San Francisco's building boom in 2014, it could take 12 months for a project to even get assigned to a planner for environmental review; after that, a six-month delay remained common. San Francisco projects routinely took two to three years just to get a hearing date for approval; delays and opposition could then extend the approval period for years. Menzies echoed Bill Rumpf in noting "there is more of an understanding in Seattle that we have to accommodate growth." Statistics bear this out. Seattle added one housing unit for every three jobs added during the economic boom covered from 2010 to 2015; San Francisco added one housing unit for every additional 12 jobs.
Maria Barrientos has owned and operated her own Seattle real estate development firm since 1999. She typically builds projects in the 75- to 150-unit range. Barrientos has been building housing in Seattle since 1989 and is one of the city's leading housing developers in a very male-dominated field. When I spoke with her in July 2017, Seattle was leading the nation in the number of cranes in the city. She felt the increased volume of work at the planning department meant that "every permit is taking four to six months longer than usual."
But in talking to Barrientos, I could only think of how Seattle at its slowest offered builders a faster and more predictable process than San Francisco at its fastest. Barrientos's projects typically break ground a year after submission of the plans. That's two years faster than the standard similarly sized project in San Francisco. As Barrientos said, "The land use and building codes are pretty clear in Seattle. As long as you follow these rules, you get your permit. The city's attitude tends to veer toward working with developers and being pro-density. The code is geared toward ensuring smart growth and encouraging better design, not toward stifling production."
Builders yearn for such a process in San Francisco and in most of the surrounding Bay Area cities. As state State Sen. Nancy Skinner, D-Berkeley, described the situation in a September 2017 speech, "Getting a permit to build housing should not be a shell game. If you meet the rules, your housing should get built."
But Seattle's approval process still has critics. David Neiman is an architect and small builder with two decades of experience in the Seattle housing market. Neiman was part of a Regulatory Round Table convened in 2010 that sought to streamline building approval procedures. He also sat on the HALA committee that recommended many ways to expedite the building approval process. He felt HALA "recognized there was a lot of process solely for the sake of process," and that it made critical recommendations on expediting and reforming the design review phase. Neiman feels that the sections of HALA improving the process were ultimately "watered down" and that Mayor Murray gave only "lip service" to these changes. He also felt Murray sought to avoid neighborhood opposition to meaningful changes in the approval process. Others have also expressed disappointment as to how HALA played out. Some feel Murray backed down too quickly in the face of opposition to upzoning many single-family-home neighborhoods. But Seattle's next mayor can revisit this issue. (Murray did not seek reelection in 2017 after sex abuse charges were leveled against him. He resigned from office in September 2017.)
Not Becoming San Francisco
As Seattle housing prices exploded, a scary idea emerged: Was Seattle becoming as expensive as San Francisco? Dan Savage, an editor and columnist for the Seattle newspaper The Stranger [whose work also appears weekly in the Express], wrote a Jan. 19, 2016, column titled "When It Comes to Housing, San Francisco Is Doing It Wrong, Seattle Is Doing It Right, Cont." Savage quoted a housing activist who visited San Francisco and was struck by "how little construction is going on compared to Seattle. … Considering the extreme housing crisis in the Bay Area, the amount of new housing is clearly inadequate."
Savage cited a November 2015 story from the Puget Sound Business Journal that found "it's not demand that has Seattle apartment landlords worried. It's supply. More than 11,000 new units are expected to open this year in the region, and it's forecast that an equal number will open next year. For landlords this tsunami of new apartments comes at a terrible time with the market showing signs of weakness."
San Francisco landlords have never had to worry about excess housing supply.
Savage noted that by 2015, even without rent control, the Seattle neighborhoods with the most new housing saw slowing rent increases: "Rents rose 5.6 percent regionwide from March through September, and were up 8.3 percent from a year prior. But in the core of Seattle, rents went up just 3.9 percent year-over-year in September. That's down from 8.4 percent a year earlier." The report expected "rent increases to slow further as more new units open over the next years."
Savage concluded, "So if you want to see rents come down, if you want apartments in the center of the city to become more affordable, then you should be delighted each time you see a new apartment building going up. The faster they build them, the more units come online, the cheaper they get."
Mike Rosenberg's provocative July 2016 story in the Seattle Times dismissed fears that Seattle is "doomed to a fate where million-dollar homes and $5,000-a-month rents will soon be the norm." Rosenberg noted, "Seattle is roughly half as expensive as San Francisco to rent or own a home, a fact that has stayed constant through housing booms and busts of the last two decades. Almost like clockwork, every time home prices have grown a dollar in Seattle, they've risen two dollars in San Francisco."
To what did Rosenberg attribute Seattle's lower costs? "The good news is Seattle has been adding homes twice as fast as construction-averse San Francisco for the last decade, which could help stave off the extreme housing shortages that have driven up costs in California." He added, "Since 2005, San Francisco has added just 24,000 housing units, compared with about 50,000 in Seattle. … The political process is so heated in the City by the Bay that many projects there take years and require several alterations to even be considered, and some even require voter approval."
John Rahaim, who went from being a deputy planning director in Seattle to running San Francisco's planning department, observed in 2014 that San Francisco is "in a crisis partially created by many years of underbuilding." In a San Francisco Business Times report, he blamed a lack of "consensus about what change is needed."
Today's Tony Bennetts aren't just leaving their hearts in San Francisco; they are also leaving their wallets. San Franciscans pay over 50 percent of their incomes for housing, while Seattle homeowners and tenants pay around 30 percent. This huge affordability gap explains why many leave the Bay Area for Seattle. Seattle builds twice the number of units as San Francisco despite having 200,000 fewer people.
Upon returning to Seattle, Mercy Housing's Bill Rumpf saw a crucial difference between Seattle and San Francisco in his social interactions. "San Franciscans regularly turned conversations to real estate values: how much this house had sold for and what properties were worth. I found San Franciscans far more obsessed with keeping track of their own property values than people in Seattle."
Does Rumpf think that if San Francisco were to build housing at the rate of Seattle, it would increase affordability? "Absolutely. San Francisco has just choked off supply. And if Seattle built at San Francisco's rate, our affordability would be horrible."


Still Battling for Affordability
Despite building roughly 2,350 units a year, a remarkable number for the city's size, Seattle has not kept up with demand. The reason is Amazon. Amazon alone added 35,000 Seattle jobs from 2010 to 2017. No city could build enough housing to avoid rising rents and home prices from such massive local job growth.
As a result, although Seattle opened more apartments from 2011 to 2016 than in the prior 25 years combined, from July 2015 to July 2016, Seattle rents rose the fastest in the nation, even faster than those in San Francisco. In 2016 Seattle ranked eighth nationally in rent prices, with San Jose and San Francisco topping the list. Seattle's housing market is unquestionably better than it would be if the city had not built so much housing, but far too many Seattle residents still remain priced out.
Nick Licata has lived in Seattle since the 1970s and served on the city council from 1998 to 2015. I asked him to explain why Seattle has an affordability crisis despite the new housing. He had an obvious answer: Seattle was creating jobs faster than new housing units. Amazon's expansion alone has brought thousands of well-paid jobs to Seattle. With the average tech job now paying roughly $100,000 annually, excess housing demand continues to bid up prices. Licata told me that in 2017, the greater Seattle area ranked third in the country in the number of homeless persons, having added 1,000 in the past year alone.
Licata ran for city council in 1997 on a platform supporting rent control. He sees the Seattle City Council in 2017 as "amazingly progressive when it comes to renters." Seattle is not only building housing at a record pace, it is doing what it can (given the state ban on local rent control and just-cause eviction laws) to prevent tenant displacement. Seattle "hasn't experienced anything like this before" in terms of the current affordability crisis.
Soon after my conversation with Licata, Amazon announced it would be opening a second headquarters. Cities across the nation rushed to promote themselves as Amazon's ideal location. But there was less interest in Seattle. As longtime Seattle resident Nancy Anderson explained in an October 2017 letter to The New York Times, Amazon has brought an "influx of transient, well-paid workers that has turned Seattle into a city of horrendous traffic and outrageously expensive housing that has lost its quirky, middle-class character. … The city is now unaffordable for young families and the flight to the suburbs is accelerating."
Seattle has been remarkably proactive in building new housing to match future job and population growth. Amazon's rapid and unexpected growth does not undermine this. With 2018 projected to be another record-setting year for apartment construction, Seattle rent increases are expected to slow in future years.
Although Amazon was home-grown rather than recruited, Seattle's experience nevertheless highlights how important it is that cities consider housing impacts when pursuing large employers. Cities eagerly competed to host Amazon's second headquarters without considering where the new workers would live or their impact on local housing prices. The "winner" of this competition may be in for a rude awakening.
Seattle's overheated economy will not last forever. But the city's commitment to building housing to increase affordability is secure. After Mayor Murray resigned from office in the fall of 2017, Interim Mayor Tim Burgess moved forward with the plan to increase density in at least 27 neighborhoods across the city, including most city land zoned for multifamily use. In the city's 2017 mayor's race, the two top vote getters in the November runoff were both pro-housing. The establishment supported Jenny Durkan, who was endorsed by Murray and backed his housing polices. She was opposed by progressive urbanist Cary Moon, who showed her pro-housing stance by arguing that single-family zoning was a "socio-economic exclusion tool like redlining was a racial exclusion tool." Durkan prevailed, confirming that the city's pro-housing future is secure.
In January 2018, Seattle saw its biggest drop in rents in the past decade. Rosenberg reported in the Seattle Times that the "biggest rent decreases were mostly in the popular Seattle neighborhoods that are getting the most new apartments." Rents in neighborhoods in and around downtown Seattle fell an average of $100 per month for new tenants, with a $50 decline region-wide. The decline came "as the number of new apartments opening across the area has hit record levels and has begun to significantly outpace the number of new renters."
Seattle's rental price slowdown then continued into the spring, as the city saw "its smallest springtime rent increase of the decade," Rosenberg continued. While rents were still 59 percent higher than in 2011, experts attributed the cooling market to the fact that "a record number of new units opened last year in Seattle." Even more are expected to open in 2018, so that the Seattle rent slowdown is now seen as "indicative of a longer-term trend."
Seattle will not return to its days of easy affordability. But the city is doing what it can to stop the pricing out of the working and middle-class.