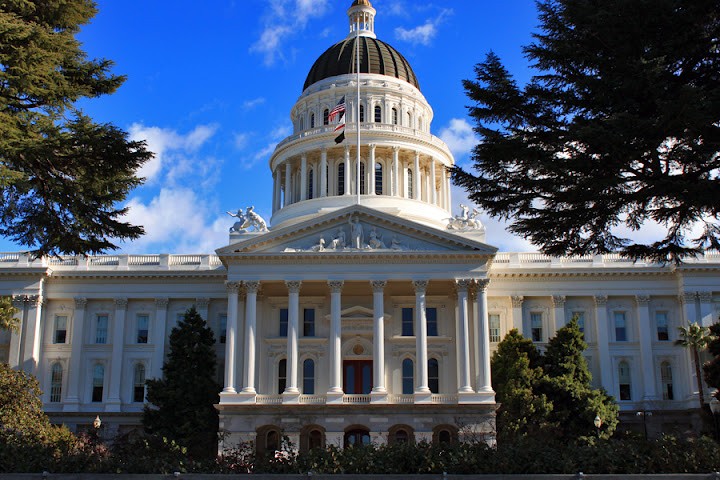 The oil industry spent a record $22 million lobbying California legislators and officials last year, allowing it to largely determine which bills passed and which bills didn't pass through the Legislature.
This "gusher" of lobbying money in 2015 yielded alarming results: Every environmental bill opposed by Big Oil was either shelved, or in the case of SB 350, a climate change/green energy bill, was amended under pressure from the oil industry.
The 2015 lobbying brought the total expenses by the oil and gas industry to a whopping $127 million over the past ten years, according to a report from the American Lung Association in California written by Will Barrett. The report data is obtained from the annual reports filed with the California Secretary of State.
The record $22 million spent amounts to $60,000 a day on oil lobbyists.
The Western States Petroleum Association (WSPA) spent a record $11 million ($10,949,150) on lobbying, making it the number-one spender in California for the fourth year in a row. Of the WSPA's $11 million, $9 million — 82 percent — was reported in the uncategorized "other" spending category.
[jump] Barrett noted that WSPA's "other" spending would rank number one on its own among all spenders in California. WSPA paid $1.5 million to KP Public Affairs, the top-grossing lobbying firm in 2015.
Second to WSPA in oil industry lobbying expenses was the San Ramon-based Chevron corporation, which spent almost $4 million ($3,982,671) — the fifth most of any organization in California in 2015. Coming in third in oil industry lobbying expenses was Phillips 66, with $1,483,032 spent.
The report also revealed that Big Oil spent a staggering $42 million on lobbying California lawmakers over the past two years.
In 2015, Big Oil spent its $22 million "attacking healthy air and climate legislation," according to Barrett. Under intense pressure from WSPA, the legislature and governor removed a provision from SB 350 to reduce petroleum use in California by 50 percent in the next fifteen years. In addition, Big Oil forced SB 32 (Fran Pavley), which would have set greenhouse gas reduction limits to 80 percent below 1990 levels by 2050, to be shelved until the next legislative session.
The oil industry also defeated legislation, SB 788, which sought to close a loophole in state law that currently allows slant oil drilling through a marine protected area — the Vandenburg State Marine Reserve, created under the Marine Life Protection Act (MLPA) Initiative, and the Tranquillon Ridge.
Catherine Reheis-Boyd, the president of the Western States Petroleum Association (WSPA) who led the opposition to SB 788 and other environmental legislation, chaired the Marine Life Protection Act (MLPA) Blue Ribbon Task Force to create so-called "marine protected areas" in Southern California. She also served on the task forces to create "marine protected areas" on the Central Coast, North Central Coast, and North Coast.
For an in-depth report on the environmental bills that Big Oil lobbied to defeat with the help of the "Oil Caucus," a group of Assemblymembers whose campaigns are funded directly and indirectly by polluter money,
click here
.
In 2014, Big Oil spent $20 million "attempting to limit industry responsibility under carbon policy," said Barrett, as well as defeating legislation to impose a moratorium on fracking in California.
But lobbying is just one way that Big Oil exerts its inordinate influence in California politics and regulatory processes. The industry also wields its money and power through massive campaign spending, capturing regulatory panels and commissions, and creating Astroturf groups.
The Top California Lobbying Spenders in 2015 Total:
1. Western States Petroleum Association $10,949,150
2. California Hospital Association $8,977,831
3. CA State Council of Service Employees $6,203,372
4. California Chamber of Commerce $4,292,174
5. Chevron $3,982,671