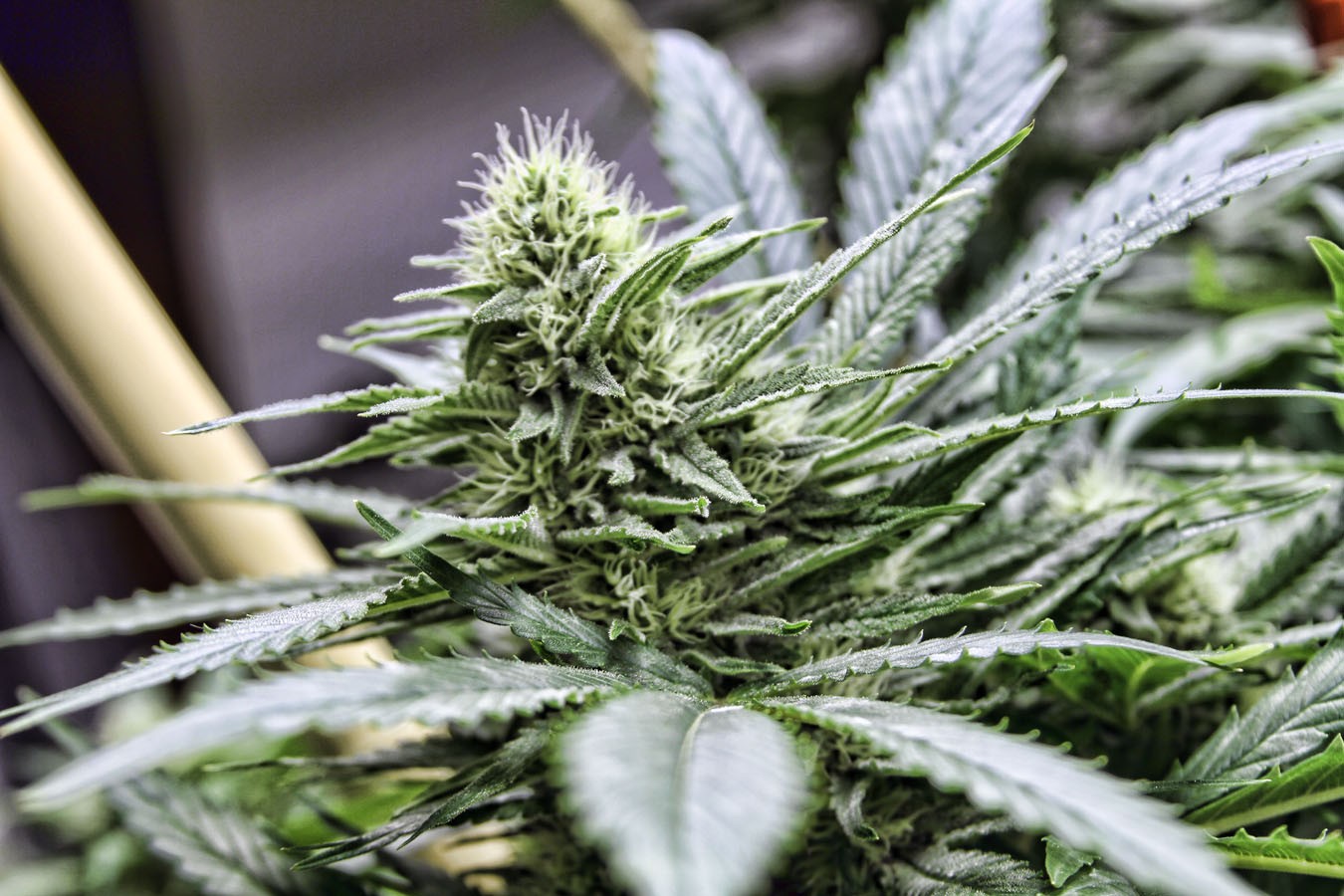 California's medi-pot industry is racing to organize itself and lobby Sacramento lawmakers before local and statewide rules remake the Golden State's multibillion-dollar legal weed sector.
Almost twenty years after state voters legalized medical cannabis, California's historic Medical Marijuana Regulation and Safety Act (MMRSA) took effect on January 1. The state Assembly held its first joint committee meeting on implementing MMRSA on January 19. Representatives of many of the dozen or so state agencies that are tasked with regulating medical weed gave testimony at the meeting, as did members of the medi-pot industry.
"It's law and we are moving forward now," State Board of Equalization member Fiona Ma told me.
"It's the first day of the rest of our lives. It was nice to see the state taking steps to work on this," said Nate Bradley, director of the California Cannabis Industry Association (CCIA).
The January 19 meeting kicked off two years of hearings on the creation of new state rules, which will take effect by 2018. These rules will determine winners and losers in the new, 100-percent legal pot economy, so the industry is lobbying like never before. The CCIA also held its first Sacramento conference on January 19 and plans a huge state policy event on March 29.
At least a half-dozen state bills this year will seek to fund, clarify, alter, or add to the rules — sometimes pitting industry against cities, counties, and cops; other times pitting industry against itself.
Existing businesses are going to try to use the new regulations to shut out new market entrants, Bradley said. "The main divide is between the way it is now versus the open market," he said. "The protectionism people versus the freedom people."
Another group, the California Growers Alliance (CGA), held its first San Francisco-Oakland chapter meeting on January 20 in San Francisco. Both CCIA and CGA are working to influence several hot bills:
Assembly Bill 21 is legislation by East Bay Assemblymember Rob Bonta that would lift a March 1 deadline for local cities or counties to regulate medical marijuana. AB 21 passed out of committee by a vote of 7-0 on January 20 and seems destined for the governor's signature. "Hopefully, that will alleviate a lot of these bullshit bans," said Ryan Bush of CGA-SF, referring to the recent onslaught of new bans on medical weed enacted by cities and counties because of the March 1 deadline.
Meanwhile, AB 1575 is a huge regulatory cleanup bill that addresses packaging uniformity; nurseries; new "virtual dispensary" licenses; research licenses; taxes and fees rules; temporary permits; testing rules; and transportation. It could be heard in committee on February 4.
AB 26 is a union-sponsored effort to mandate official training for all budtenders. And AB 1821 would allow businesses to pay taxes in cash without a penalty or waiver.
"If you're not at the table, you're on the menu," said Aaron Flynn, CGA-SF chapter leader.
On the menu: homegrowers; delivery services; and pot parties. The days of selling an extra homegrown pound to a dispensary are numbered. All commercial growers must be dual-licensed by state and local officials by 2018. Even progressive cities like Oakland don't want commercial pot farming in residential zones, due to fires, robberies, and ruined housing stock.
Homegrowers have a "tremendous uphill battle," said Alex Zavell, a regulatory expert in Oakland attorney Robert Raich's office.
Delivery-only services also face existential threats. Los Angeles, San Francisco, and San Jose have either sued or have threatened delivery services not tied to a physical dispensary. Dispensary owners are also lobbying to block competition from delivery-only services. The CGA said it faces a tough battle this year to create a new license for "non-traditional" dispensaries. "Any other word than 'delivery,'" said Bush.
Pot parties with weed giveaways are also endangered. HempCon moved its event this month from San Jose to Daly City after the City of San Jose promised to enforce its "no freebies" rule. The Emerald Cup, which drew 20,000 attendees to Sonoma County in December, might have to scrap freebies — a main attraction to the event.
Board of Equalization member Ma implored business operators to start paying their taxes and to take part in the rulemaking process. "Touch base with legislators, your assemblymembers and senators. Offer your expertise, invite them to come and see and learn and touch and feel," she said. "That will make them better advocates for the industry."
Locally, the Berkeley Medical Cannabis Commission is scheduled to hold a February 4 hearing for the six groups vying to win Berkeley's one new dispensary permit. And the Oakland City Council's public safety committee will likely hear a plan on February 9 to license Oakland's medical pot growers, hashmakers, and edibles kitchens. "Oakland is moving really fast [and is] actually leading the state," Zavell said.
Other cities are getting wise to the historic opportunity, as well. On December 29, the desert wasteland of Adelanto approved 25 medi-pot cultivation permits, collected $180,000 in permit processing fees, and lifted its cap on approving more farms.
Corrections: The original version of this column misstated the date of the California Cannabis Industry Association meeting. It was January 19 — not January 20. It also misstated the date of the California Growers Alliance San Francisco-Oakland chapter meeting. It was January 20 — not January 27. And HempCon did not cancel its event in San Jose this month; rather, it moved the event to Daly City.