California is one step closer to passing a law that could help curb
Oakland's robbery epidemic
 — by mandating that all smartphones sold in the state include an anti-theft feature commonly known as the "kill switch." The California Assembly this morning approved 
Senate Bill 962
, which would require cellphone companies to sell smartphones with technology that would make them inoperable when stolen.  
[jump] Oakland officials have long
advocated
for this kind of measure, which would hinder the electronics black market that is driving robberies in the East Bay and around the nation. In Oakland, roughly 60 percent of thefts and robberies last year involved a cellphone, according to the office of Assemblymember Nancy Skinner (D-Berkeley), who co-authored the legislation with Senator Mark Leno (D-San Francisco).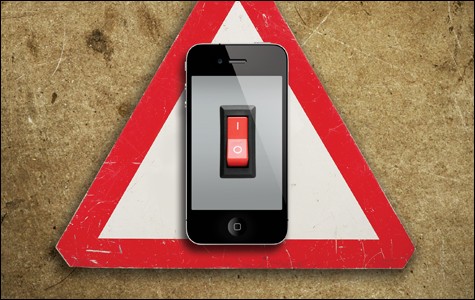 In San Francisco, about 50 percent of property crimes involved mobile devices, and according to the National Consumers League, 1.6 million Americans had a handheld device stolen in 2012. 
The kill switch is something of a no-brainer response to this growing problem — one that law enforcement officials across the country have said would yield a significant decline in robberies. But, as Elly Schmidt-Hopper reported in her
Express cover story
 on the subject last year, smartphone manufacturers like Apple, Samsung, Google, and Microsoft had for sometime resisted the concept. These companies, critics have noted, profit from the thefts of their products, given that robbery victims often must spend hundreds of dollars on a new device. (Companies including Apple, AT&T, Blackberry, Google, Microsoft, Samsung, and Verizon are
no longer opposing
SB 962). 
Oakland officials, including Mayor Jean Quan and Police Chief Sean Whent, fired off statements today praising the progress of the bill. Oakland Councilmember Dan Kalb, who was rubbed at gunpoint in North Oakland in 2012 (after attending a crime prevention meeting), also applauded the vote, saying in a statement: "While other serious crimes are down, armed robberies of smartphones are up in Oakland and other cities. The smartphone robbery epidemic will only get worse unless we take the necessary action to protect our citizenry and deter this type of crime."
The bill will now go back to the Senate for a final vote and then on to Governor Jerry Brown.