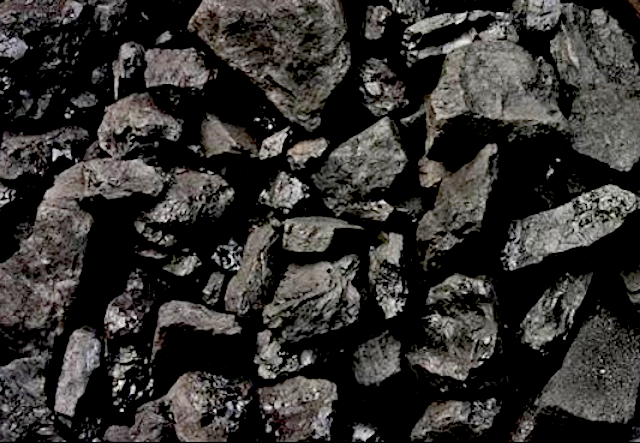 California Attorney General Xavier Becerra weighed in today on a dispute over a proposed coal export terminal that a local developer and a Kentucky coal mining company want to build in West Oakland.
The Oakland Bulk and Oversized Terminal, a company owned by developer Phil Tagami and several of his business partners, has been in contract with the City of Oakland since 2013 to build a bulk commodity export terminal on the city's waterfront. But for two years, the project has been bogged down in a controversy.
In 2016, the Oakland City Council passed an ordinance banning the handling and storage of coal within city limits due to health and safety concerns about coal dust, fires, and other hazards. City councilmembers and Mayor Libby Schaaf say they still want Tagami to build the marine terminal, but not use it to ship fossil fuels.
In response, Tagami and his business partners sued the city in federal court, arguing that Oakland can't ban coal because it would interfere with interstate commerce.
But Becerra, in his filing with the court today, argued that Oakland has every right to exercise its "police powers" to protect residents from coal dust and similar environmental dangers.
"Unfortunately, in Oakland, people of color would have to bear the brunt of the pollution emitted by the handling of coal and petroleum coke at the Bulk Oversized Terminal," Becerra said in a statment. "The Oakland City Council put a stop to that in 2016, as was their legal right, and the California Department of Justice is today offering them our full-fledged support."
According to Becerra, the city's coal ban doesn't interfere with interstate commerce because it only applies to the handling and storage of coal within the city's limits, and the law can't be applied to activities elsewhere in California, or other states, like Utah.
The law also doesn't penalize out-of-state companies to the favor of in-state ones, which is expressly prohibited by federal commerce laws.
The proposed coal terminal would be built by Tagami's OBOT company and then leased to another company called Terminal Logistics Solutions, which would operate it. TLS would then receive millions of tons of coal brought in via freight trains from Utah mines owned by Bowie Resource Partners, a Kentucky-headquartered energy company.
The California attorney general's filing in the case also appears to be an effort to avoid a legal precedent that would undermine the ability of local governments to adopt environmental laws, favoring instead energy corporations and developers.
"Accepting OBOT's argument that the Ordinance is invalid because it 'directly regulates' commerce would lead to an untenable result, namely, the abrogation of state and local police powers in any circumstance involving commodities that flow in interstate commerce," wrote the attorney general.
[pdf-1]