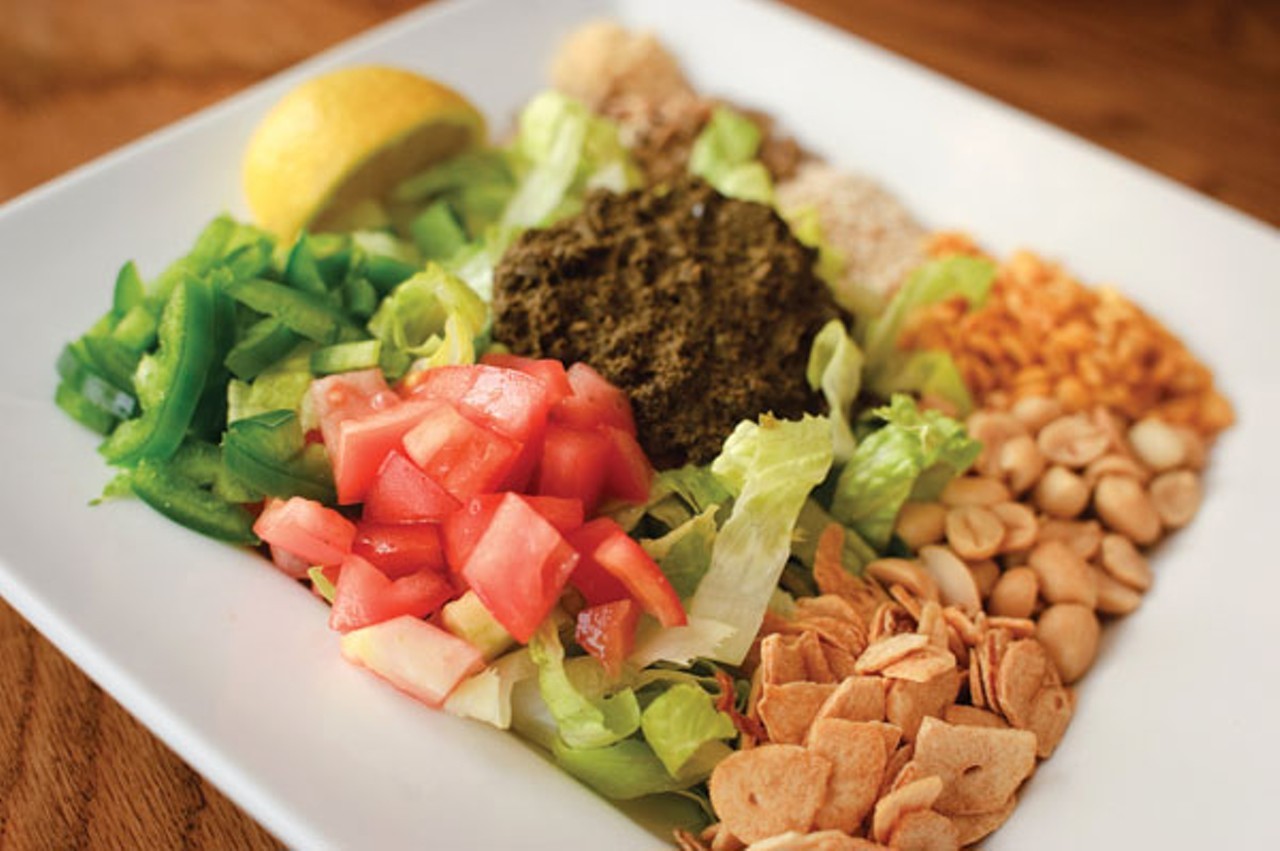 Current and former employees of Burma Superstar filed a lawsuit against the Bay Area restaurant chain Thursday, claiming it hasn't been properly paying its kitchen staff.
[jump] Attorneys at the
Asian Law Caucus
, Legal Aid Society — Employment Law Center, and Centro Legal de la Raza filed the lawsuit on behalf of 100 kitchen employees. According to a press release by the three legal organizations, the workers claim that Burma Superstar failed to pay many of them the minimum wage in addition to denying them overtime pay, breaks, and sick leave.
"Burma Superstar kitchen workers work very hard to make the restaurants so successful," said William Navarrete, a former dishwasher, kitchen helper, and cook at Burma Superstar. "We believe they did not pay us what we were owed. We're bringing this case to finally get the wages we think are owed to us."
The plaintiffs are pursuing class-action status for their lawsuit, which was filed in Alameda County Superior Court. They are seeking back wages and attorney fees in addition to other penalties.
"Back-of-the-house workers are too often unseen and forgotten," said Carole Vigne, an attorney and director of LAS-ELC's Wage Protection Program. "We hope this case brings visibility to the hardworking kitchen staff who feed thousands each week."
A
report
by the Restaurant Opportunities Center released in June found that Bay Area restaurants have the
largest race-based pay gap
in the country. Many of these issues concern the disparity in pay between front-of-house and back-of-house employees, as generally only FOH employees benefit from tips — an issue that disproportionately affects people of color given that they are more likely to work in the kitchen.
Burma Superstar has locations in Alameda, Oakland, and San Francisco. The original location in San Francisco's Richmond District, which opened in 1992, is widely credited for popularizing Burmese food in the Bay Area. In March, the chain announced that it was looking to open a
new site in the Mid-Market neighborhood
.
Managers at Burma Superstar could not be reached for comment.