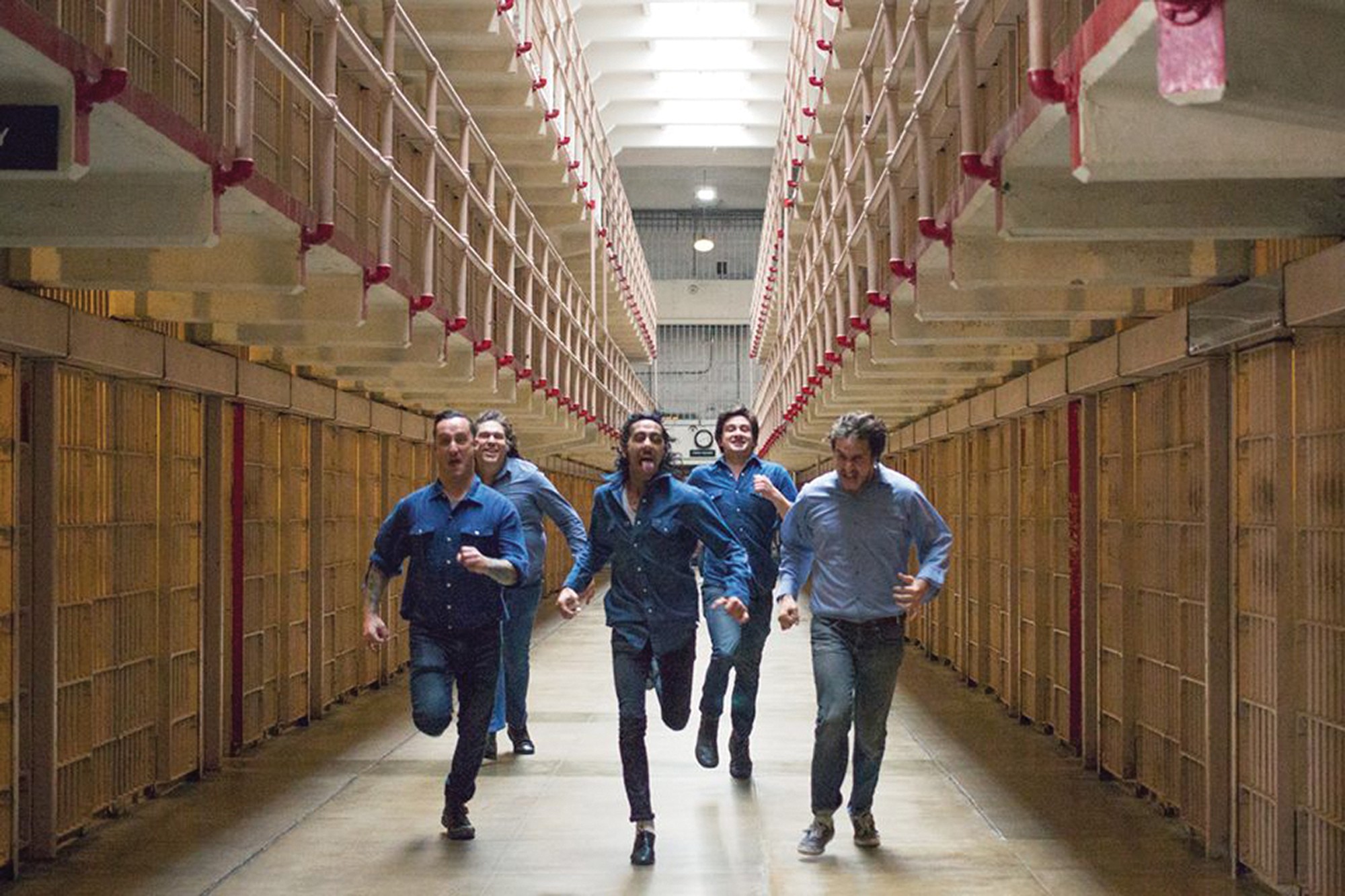 The epic trash-rock party Burger Boogaloo pulls the plug at the grandpa hour of 9:30 p.m. both nights this weekend — so of course there's a nice smorgasbord of late-night gigs and official after parties throughout Oakland.
In fact, there are even multiple pre-Boogaloo shindigs on Friday, before the 18 hours and 40 minutes of garage and punk tunes even begin to warp your limber mind. Are you not satisfied?
Your weekend could start off at Starline Social Club (2236 Martin Luther King Jr. Way, Oakland) on Friday night at 8 p.m., when Resonars, BT's, Heartlights, Damaged Era, and Valley Boys will get you good and effed up before two days in Mosswood Park ($8-10, all-ages).
Starline will also host what they say are "official" after-parties through the weekend, with Danny James, Eugene Chadbourne, the Band Ice Cream, and Cowgirl Clue on Saturday; and Psycotic Pineapple, Little Roger and The Goosebumps, and the Blind Owls on Sunday.
Eli's Mile High Club (3629 MLK Jr. Way, Oakland) will do the three-day thing, too: Control Freaks, Knights of Trash, KA-Knives, Hollywood Sinners on Friday (8 p.m., $5); Rikk Agnew, Mind Meld, White Night, Mama, and Isaac Rother and the Phantoms on Saturday (9 p.m., $5); and Apache, Sam Flax, Sarah Bethe Nelson, and Friendless Summer on Sunday (9 p.m., $5). These Eli's shows are 21-and-up, so don't eve bother trying to weasel your way in, young folk.