ETA: Bites in Uptown is canceled for tonight, Friday, March 7. Hester only notes, by way of explanation, that "due to circumstances beyond our control, (red tape, bureaucracy, scarcity mentality, lack of solidarity), Bites In Uptown has been cancelled tonight." Stay tuned to see if the situation is resolved in time for next month's First Friday festivities.

Food trucks have long been a prominent feature of Oakland First Fridays, even in the popular street festival's earlier, more loosely organized incarnations. But, as they say, variety is the spice of life, and next week a major player is launching a new food truck event, adding as many as eight mobile food vendors to an already booming First Friday street food scene.

Bites in Uptown will set up shop in a private parking lot at 478 25th Street, outside a currently unused warehouse, from 6-10 p.m. on Friday, March 7 — and, if all goes well, on every First Friday thereafter. The monthly food truck gathering will be curated by events coordinator Karen Hester, who also organizes Bites Off Broadway, a similar event.

[jump]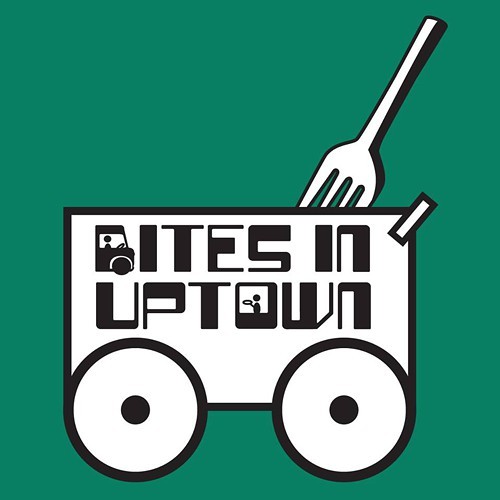 Bites in Uptown will be the first official "food pod" set up in close proximity to the main hub of First Friday activity since
The Eatup
ended its run at Telegraph and 21st last year. Without a doubt, the Uptown pod's location, near the intersection of Broadway and 25th, is a prime one, as Hester looks to take advantage of the foot traffic associated with the
Art Murmur
gallery walks and other various street festivities — and the fact that some four years after the gourmet street food craze hit Oakland in force, the dining public's appetite for food truck fare still seems to know no bounds.
According to Hester, one of the advantages of the food pod's location in a private parking lot is the fact that she doesn't need to close when the First Friday street closure ends at 9 p.m. The later hours mean that night owls who have worked up an appetite — from all that walking and art-appreciating — will have a centralized spot to grab a quick bite on the go. A few cocktail tables will be set up for diners who'd like to stay and eat.
Seven mobile food vendors are currently slated to take part in next Friday's debut of Bites in Uptown: Go Streatery, Tante's. Fist of Flour, Sanguchon, Beulah's Bean Truck, Nora's Spanish Mobile Cuisine, and Sunrise Deli.