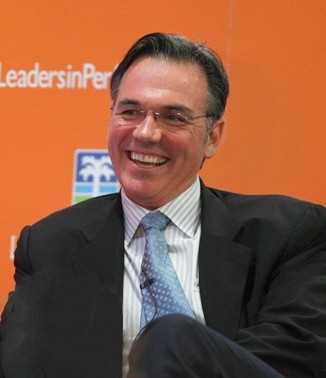 This past summer featured yet another flurry of trades by the Oakland A's, in which Billy Beane sent fan favorites like Sonny Gray and Sean Doolittle to pursue October glory with other teams. For enraged Oakland fans who've grown weary of watching A's stars win titles in rival uniforms, it was all too familiar.
In baseball, it's called a "fire sale" — when a losing team dumps its most expensive players for prospects before the July 31 trade deadline. Sadly, the 2017 season featured another Green-and-Gold slate of "Everything Must Go" deals.
But here's a prediction: This was the last fire sale for the A's for at least a decade. Why? It simply has to be.
If Beane and General Manager David Forst, as well as A's majority owner John Fisher and President Dave Kaval, are serious about moving into a shiny new Oakland ballpark, they must change how they run the franchise. They have to open the purse strings to re-sign their best players and field a consistent playoff contender in the Coliseum's final years. They must give A's fans reasons to believe in the team before the new ballpark opens — not after. If not, the ballpark might not find the community support required to build it.
It's called making an investment. As if the business of baseball was, you know, an actual business. And this offseason would be the perfect time to make that investment, starting with re-signing outfielder Khris Davis to a long-term deal. For Davis, #RootedInOakland isn't a slogan, it's reality. He lives year-round in The Town, where this year he became the first Athletics hitter in 83 years to slug 40 home runs in consecutive seasons. Davis provides Beane — who owns a minority interest in the team — with the perfect symbol to show A's fans his baseball operations staff is rooted in Oakland, too.
Small markets don't exist in the wealthy, populous Bay Area. There are only small owners. And Fisher and Beane must stop being America's tiniest owners. If not, the next fire sale will torch the goodwill Kaval has so quickly established with East Bay fans, and their dreams of a successful new park will burn with it.
On the surface, there's much to be hopeful about with the A's. Kaval, the franchise's new face, is a bright, engaging, PR-savvy leader whom the A's have lacked since the Andy Dolich era. Also, after decades of dithering, the front office this year finally chose a new ballpark site in Oakland. Plus, the team boasts a lineup of likable home-grown sluggers hitting the big leagues all at once, which the A's haven't seen since the late 1990s — the dawn of the Moneyball era.
In normal times, A's fans would be excitedly gearing up for another five-year playoff run to rival the 1970s Mustache Gang or the Bash Brothers of the late-'80s. But several fire sales, countless October heartbreaks, and 20 years of being jerked around by owners angling to move the team have left A's fans scarred and suspicious — even traumatized. That's not an overstatement, judging from the deeply negative fan comments on social media. Any hope for the A's now comes deep-fried in cynicism and fear and wrapped in a dark sense of dread that Beane will blow it all up again with the kind of head-scratching trades that turned the 2014 title contender into an instant also-ran.
A's fans — like the city their team calls home — are a hearty, underrated bunch. However, the team's second-half face plant in 2014 after the Yoenis Cespedes-Jon Lester trade — followed by the still-inexplicable Josh Donaldson deal and three losing seasons — left scars on the fandom's psyche that have not healed. While some exult at the bright future of rising stars like Ryon Healy, Matt Olson, and Matt Chapman, lots of A's fans have been trained to rain on the parade. "He's going to be great," the beleaguered faithful will say with a sigh about any prospect. "Can't wait until Billy trades him!"
When marketing baseball, most of the time you're actually selling hope. Beane once inspired barrels of it. Now, A's fans aren't so sure.
The good news is A's execs can easily earn back the fans' faith. But the next steps will be vital.
Kaval and other A's executives have done a good job being pro-active about meeting with community leaders about the ballpark site near Laney College. Obviously, they must continue that work, convening with activists and neighbors regularly to truly address their concerns, which include worries about the fate of small, immigrant-run businesses, affordable housing, gentrification, and environmental issues. Lastly, Fisher must give Beane the money he needs to keep this young roster intact as its emerging stars become free agents in a few years, just as the team's revenue-sharing payments dry up. If you want A's fans to pay higher ticket prices at the new park, and you aim to ease residents' fears of displacement from rising housing costs, you have to give them reasons to buy into your vision.
The Warriors provide a great example. Their sheer on-court greatness has made the best argument for their new arena, letting their championships and players' star power subdue arena foes on both sides of the bay.
The A's can do the same in Oakland.
Beane, of course, already knows this. He said as much to the San Francisco Chronicle after yet another trade last July: "There's only one way to open a stadium successfully, and that's with a good, young team. …There are only so many cycles that I can go through before I get as exasperated as everybody else."
Deadspin's recap of that Chronicle story featured this unforgettable headline: "Billy Beane Admits That Being an A's Fan is Hell." Which pretty much says it all.
In their Oakland years, the A's have forged an unusually rich history of championship teams, legendary players, and larger-than-life characters. These next-generation A's could outdo them all. Winning a long overdue World Series title and saving pro baseball in Oakland would be the biggest and best story yet told about the Green and Gold. With smart moves and a little extra cash, A's execs could turn the journey from "A's Fan Hell" to baseball heaven into a short, fun little jaunt. And long-suffering A's fans then could come in from the cold, stepping into a sparkling new home near downtown Oakland where they could finally feel safe to drop the cynicism and cheer again with hope and confidence. It'd be the first time in decades for A's fans.
It's a beautiful dream. One on the verge of becoming Oakland's reality.
But only if Billy Beane and John Fisher commit to making 2017 "The Year of the Last Fire Sale."
Chris De Benedetti, a co-founding member of Baseball Oakland, writes a regular sports column for the Express.