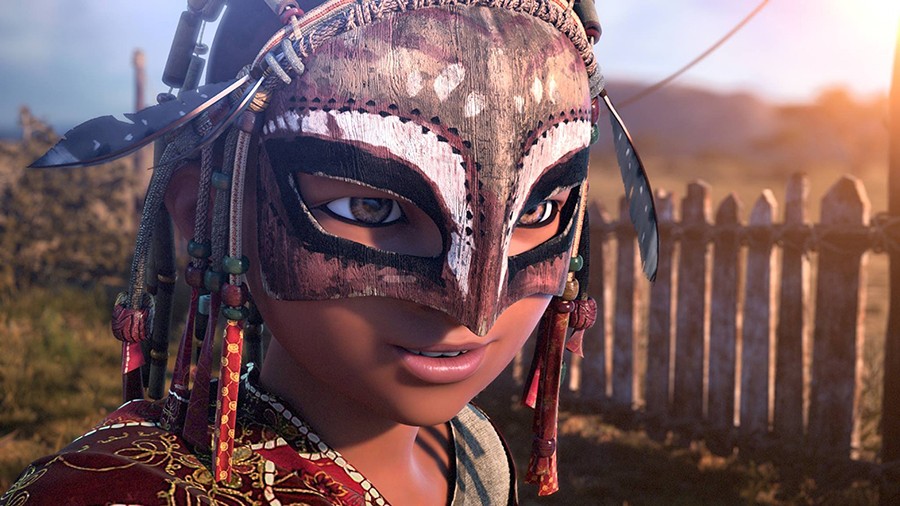 Here we are in the fifth week of 2018 and the awards contenders leftover from last year still have a death grip on the movie houses. But slowly, with the pace of a retreating glacier, the 2017 releases are starting to melt away, leaving things like Bilal: A New Breed of Hero in their place.
Bilal, a United Arab Emirates/Saudi Arabia co-production, co-directed by Khurram H. Alavi and Ayman Jamal, is an animated adventure in English, written by Jamal and Alavi with three others. As such, its job — we could even say its mission — is to tell the story of Bilal Ibn Rabah, an African-born slave who converted to Islam in the 7th century, and became not only an early ally of the Prophet Muhammad, but the very first muezzin, calling the faithful to prayer.
The film skirts the overly religious aspects of the story in favor of safe platitudes about "freedom." Audiences unfamiliar with the background of the founding of Islam can take a PG-13-style comfort of sorts in the numerous sword-fighting scenes and the generally high-class animation technique. Better that than the simplistic dialogue and the distracting artificiality of the characterizations, as portrayed by actors Adewale Akinnuoye-Agbaje, Ian McShane, and Cynthia Kaye McWilliams, among others. Still, this is a refreshing change from some animated trips to "exotic" places — they too often seem to end up being variations on life in a sanitized preteen suburban America. Not Bilal. It's Arab and proud of it. Who cares if it feels a bit like propaganda?

Bilal: A New Breed of Hero
Directed by Khurram H. Alavi and Ayman Jamal. Opens Friday.


[embed-1]