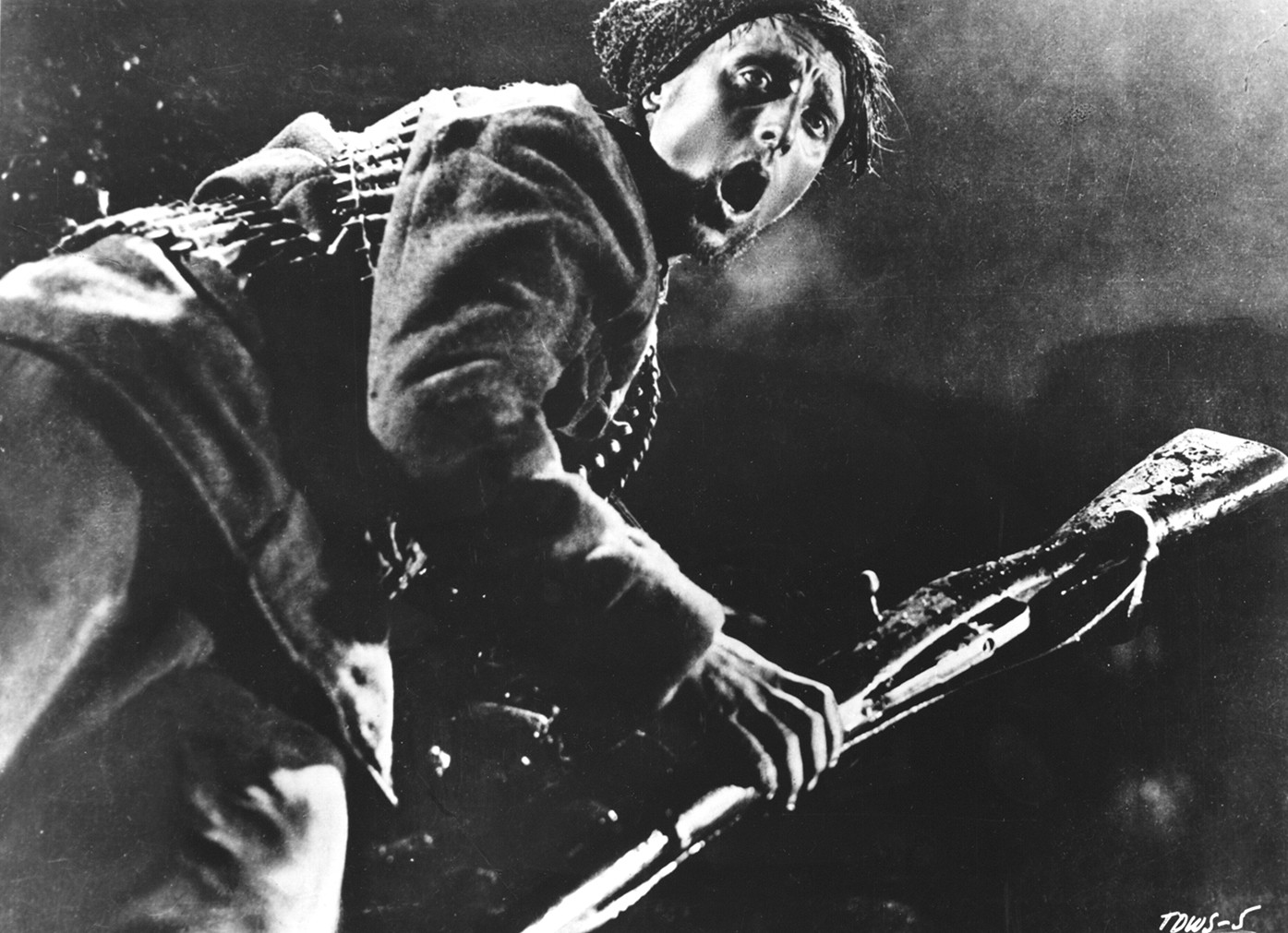 Where to begin talking about Sergei Eisenstein? The reputation of the endlessly discussed Soviet director (1898-1948), now being feted at the UC Berkeley Art Museum and Pacific Film Archive in the retrospective "Sergei Eisenstein: Films that Shook the World," has gone through almost as many critical revisions as his motherland's political systems.
Admirers have been raving about his cutting ever since the Odessa Steps sequence in Battleship Potemkin (1925) set the standard for suspense involving a runaway baby carriage, but some critics worry that his world-renowned didactic montage acts as a band-aid for serious narrative shortcomings. He was a terrific propagandist, they say, but his great films are chilly and impersonal. Cinematic historian David Thomson bemoans Eisenstein's "frenzied pictorial dynamism" and "demonic, baroque theatricality." And yet the Battle on the Ice from Alexander Nevsky and the claustrophobic conspiracies of Ivan the Terrible — each part of that two-part work is being shown on a separate night — continue to enchant film students. The list of Eisenstein "quoters" include George Lucas, Francis Ford Coppola, Steven Spielberg, Sergio Leone, Brian De Palma, and sexploitationer Russ Meyer.
Almost everyone agrees that the ingredient Eisenstein's films possess in abundance is enormous visual power. The combination of startling images with their animating force, the director's hypnotic agitprop editing, is designed to propel the audience toward the desired conclusion. Case in point: Strike, the director's debut feature (1925). Workers at a factory in pre-revolutionary Russia go on strike and violence erupts, but the rhythmic parade of images outpaces the labor agitation for sheer magnetism, an explosion of proletarian kinetic geometry. Supercharged by Eisenstein's thrilling montage, cinematographer Eduard Tisse's shots of scruffy workers rallying in cemeteries and fat industrialists puffing on cigars like miniature smokestacks take on the look of a cockeyed documentary. Of course, that "documentary" has a revolutionary point. Strike screens Feb. 23.
BAMPFA's concise six-title "Shook the World" retro (curated by Susan Oxtoby), which opens Feb. 9 with the iconic Battleship Potemkin, runs in tandem with the lecture/screening series "Eisenstein and His Contemporaries." The latter series features lectures by film scholar Anne Nesbet and, on certain afternoons, live piano accompaniment for such films as October, Eisenstein's thunderous 10th anniversary salute to the Russian Revolution, a spectacle so realistic it has often been mistaken for a newsreel (Feb. 26). Learn more at BAMPFA.org.


Sergei Eisenstein: Films that Shook the World
February 9-February 23 at UC Berkeley Art Museum Pacific Film Archive