A proposed ban on fracking failed to gain passage in the state Senate twice last week, disappointing environmental activists across the state. The bill, SB 1132, would have placed a moratorium on hydraulic fracturing and acidization, which are well-stimulation techniques linked to air pollution, water contamination, and earthquakes. Environmental activists credit the bill's failure to big oil's aggressive lobbying; the coalition Californians Against Fracking estimated that groups such as the Western States Petroleum Association, which represents oil and natural gas interests, spent several million dollars lobbying against SB 1132 and previous moratorium proposals.
[jump]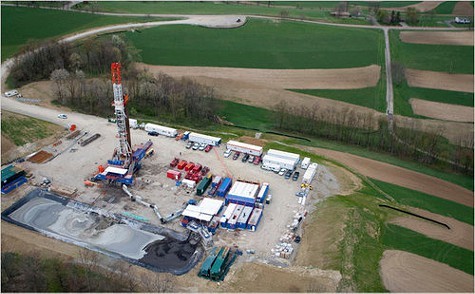 SB 1132 was written by Senator Holly Mitchell and Senator Mark Leno, and was introduced in late February. The bill was amended several times before failed in a vote of 18 in favor, 16 opposed, and six abstaining on May 28 The bill was taken up by the state Senate on May 29 after Mitchell made a motion to reconsider, this time with 16 voting in favor, 16 opposed, and eight abstaining — still just a few votes short of gaining a majority needed to pass.
Despite the bill's failure, a super-majority of Californians is in favor of a moratorium on fracking, according to recent poll commissioned by the Sierra Club.
In a recent press release, Sierra Club director Kathryn Phillips asserted that the environmental group would continue to fight for a ban on fracking. In her statement, Phillips disagreed with the argument that fracking generates a significant numbers of jobs in California and criticized Governor Jerry Brown for not banning the practice in order to protect the environment.