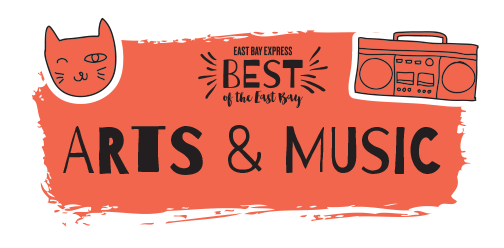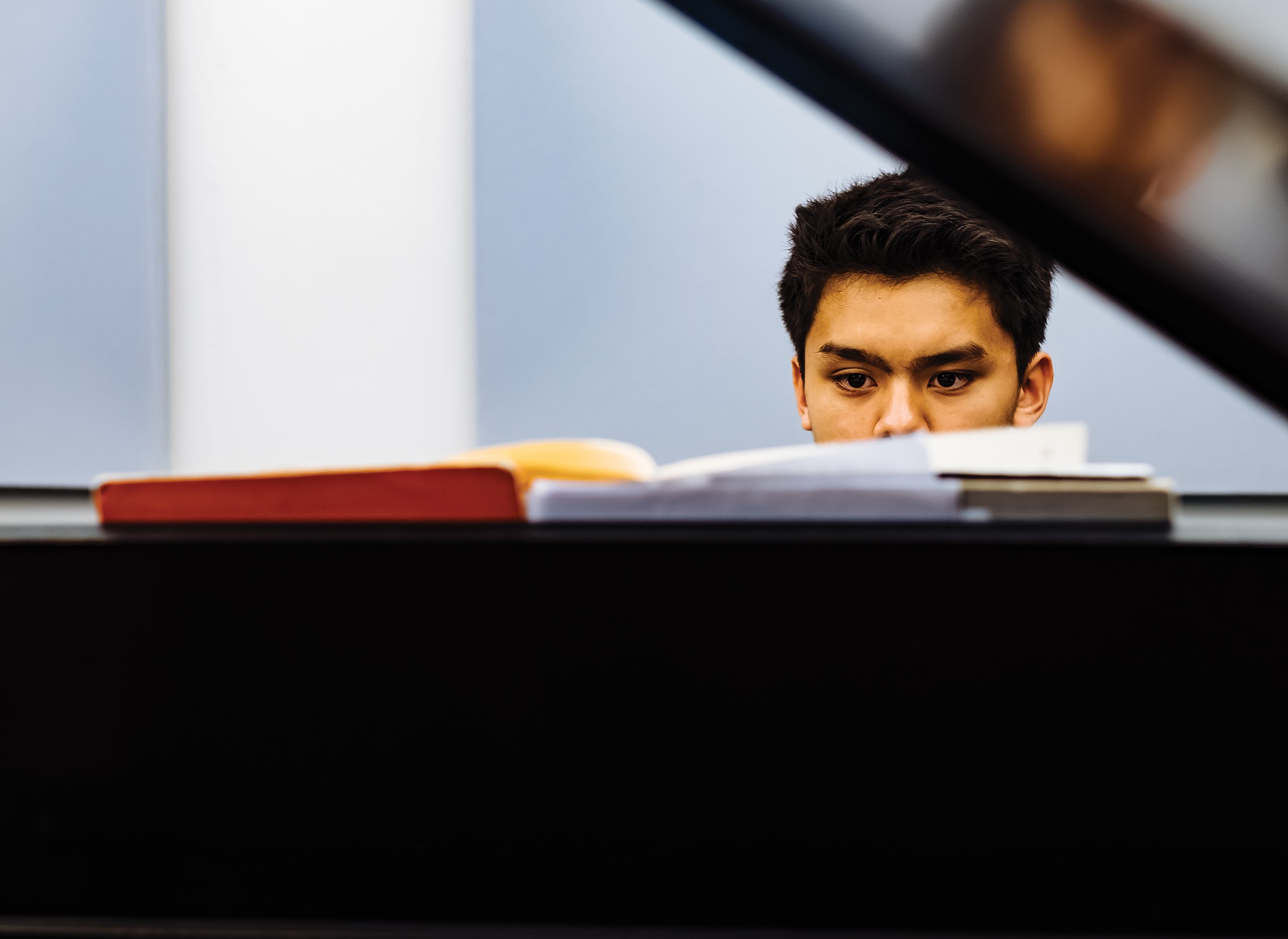 Best Ceramic Nightmare Fuel

Kyle Lypka

Are you looking for a piece of art for your guest bedroom that will prevent guests from overstaying their welcome? Do you want art to scare the monsters hiding under your bed? Kyle Lypka can help you with that. As he puts it, his work "attempts to exist inside paradoxical and in-between spaces, ironic and sincere, personal and general, literal object and symbolic illusion." He does so with sunken-eyed figures with exposed genitals, neon skeletons, and a two-headed Grim Reaper, just to name a few. Lypka, a New Jersey native, is a self-taught ceramic artist who came to Oakland in 2011. Since then, he's had shows at Roscoe Ceramic, The Compound, and Good Mother galleries. His latest work is part of the two-year anniversary group show at the Athen B. Gallery at 1525 Webster St., Oakland. His is the creepy stuff by the door.
LypkaSculpts.com
. (Brian Krans)
Best Way to Rep the Warriors

YaniMade

A lifetime Warriors fan whose inspiration to create and share art was reignited by the 2015 NBA Championship win, Berkeley native Yani's talents in illustration have caught the attention of Warriors fans and players alike. His hyper-real pastel drawings of Stephen Curry, Draymond Green, Kevin Durant, and most recently, Klay Thompson, have been making the rounds online and at local East Bay stores on T-shirts, tank tops, and crewneck sweaters. Yani's meticulous artistic detail and penchant for portraiture drew the attention of the Warriors themselves, prompting the team to invite Yani to visit one of their practices last April, where he was able to give Curry, Durant, and Green a couple of the quick-selling shirts that put Yani on the map. His Etsy shop is still stocked but sells out quickly, so it's best to get your hands on a Yani original before next season.
YaniMade.com
. (Rosemarie Alejandrino)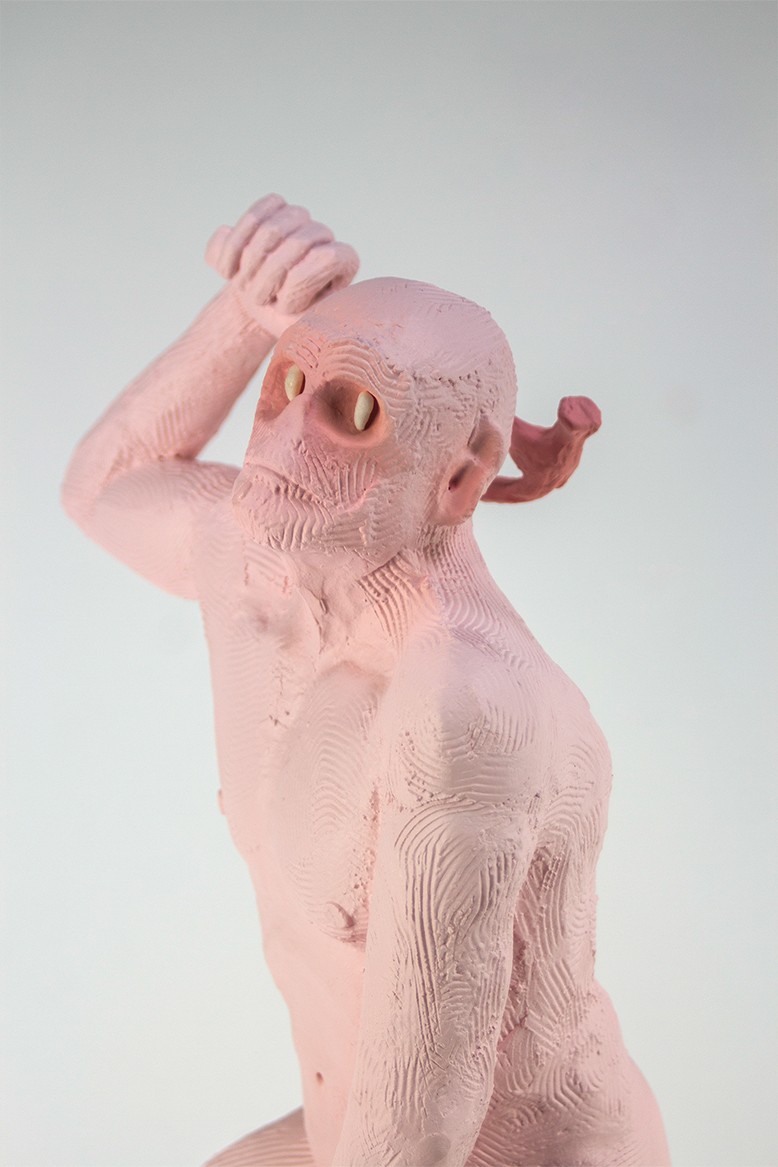 Best Place to Achieve Enlightenment on a Couch

Lumbini Buddhist Art Gallery

This art gallery, home to genuine Thangka-style paintings from Nepal, has been in Berkeley for almost ten years selling and displaying thangkas made in Lumbini, Nepal, a Buddhist pilgrimage site. Thangka paintings are Tibetan Buddhist paintings made on cotton or silk typically depicting a Buddhist deity or scene. Each takes several months to create. Historically, these paintings have been used as teaching tools, and at this Berkeley gallery, Anil Thapa, the owner, is still trying to carry on those traditions today, and is always around the gallery to answer any questions or provide a deeper insight into any one of the paintings. You might find some local artists there as well, working on a new thangka or learning how to make them. Whether you're just looking for a quick ten minutes of zen or to purchase some paintings for your own home, Lumbini's is here to educate and enlighten.
2177 Bancroft Way, Berkeley
. (Ashley Wong)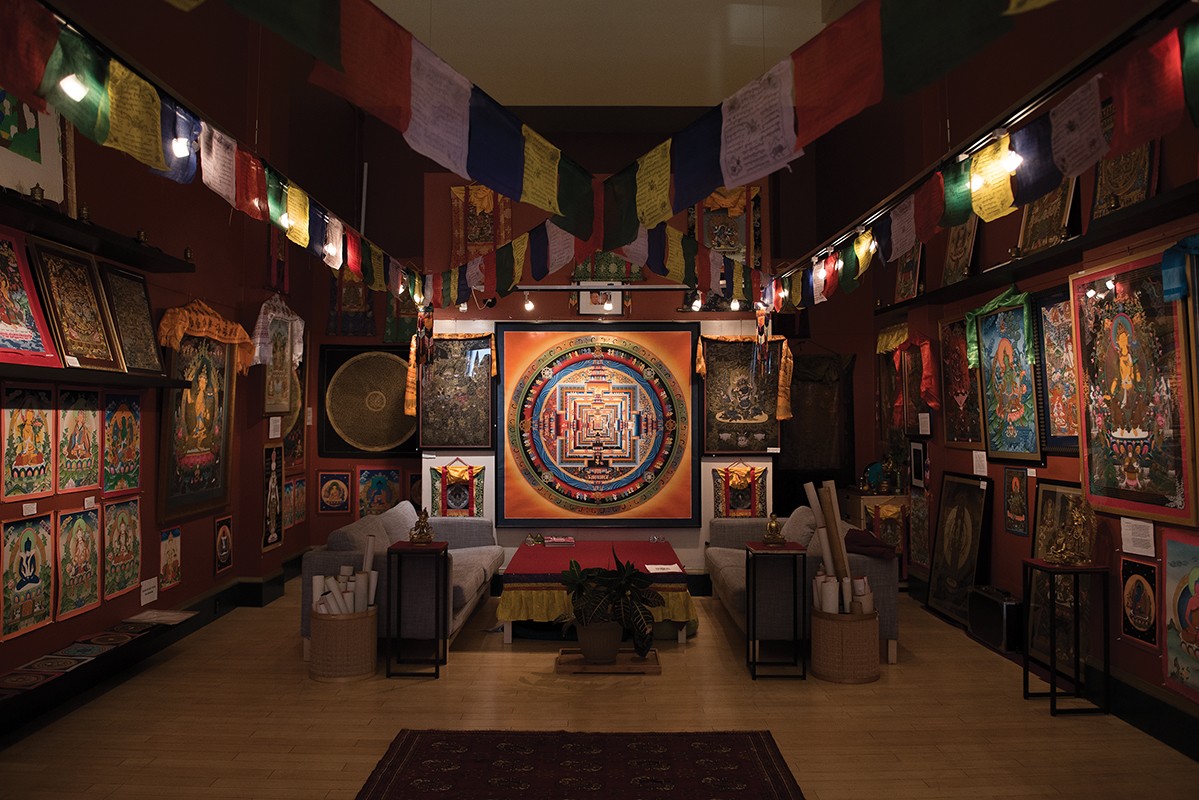 Best Rap Selection

Park Blvd. Records and Tapes

Park Blvd. Records and Tapes may be the best rap music store in the Bay Area, if not the region. It has already established itself as a lodestone for crucial Bay Area street rap tapes from the 1980s and early 1990s, thanks to label deadstock that Andrew "Noz" Nosnitsky and Jason "12ManRambo" Darrah purchased. (Nosnitsky is now sole owner, having bought out Darrah's share last year.) But it also has the kind of rap you'll find in Amoeba Music's more backpack-minded section, such as Zeroh and Billy Woods. While it's clearly focused on all manner of hip-hop, whether it be Gucci Mane or MC Shy D, Park Blvd .Records also has Nico and Nick Drake albums on its wall, carried the Thelonious Monk box set for Record Store Day last April, and has a few swelling bins full of vital Detroit techno and Chicago house. And this writer does not like to brag, but he must mention that he found a sealed OG copy of Prince's Parade for considerably less than its worth — and less than a month before the Purple King died tragically and sent prices on his collectibles into the stratosphere.
2014 Park Blvd, Oakland, ParkBlvdRecords.com
. (Mosi Reeves)
Best Art Museum That Looks Like a Spaceship

BAMPFA

The Berkeley Art Museum and Pacific Film Archive has undergone a major redevelopment in recent years, and its new building in downtown Berkeley offers an impressive space to house its comprehensive collection. As well as exhibition galleries, visitors can now enjoy two film theaters, four study centers, an art-making lab, and a museum café. This summer, be sure to check out their latest film series, Band of Outsiders: Women Crime Writers, featuring adaptations of female writers' darker tales. Kids will enjoy the museum's movie matinees for all-ages, where recent screenings have included classics such as "The Secret Garden." In the galleries, Buddhist Realms reveals exquisite Tibetan Buddhist painting and sculpture from the 12th to 19th centuries. New work by photographer Sam Contis explores gender identity and expression at one of the country's last all-male colleges, where, in a remote valley, students also run a working ranch. And contemporary artist Ugo Rondinone incorporates imagery from popular culture and historical art movements to create an emotionally ambiguous and psychologically intense installation.
2155 Center St, Berkeley, BAMPFA.Berkeley.edu
. (Rosa Furneaux)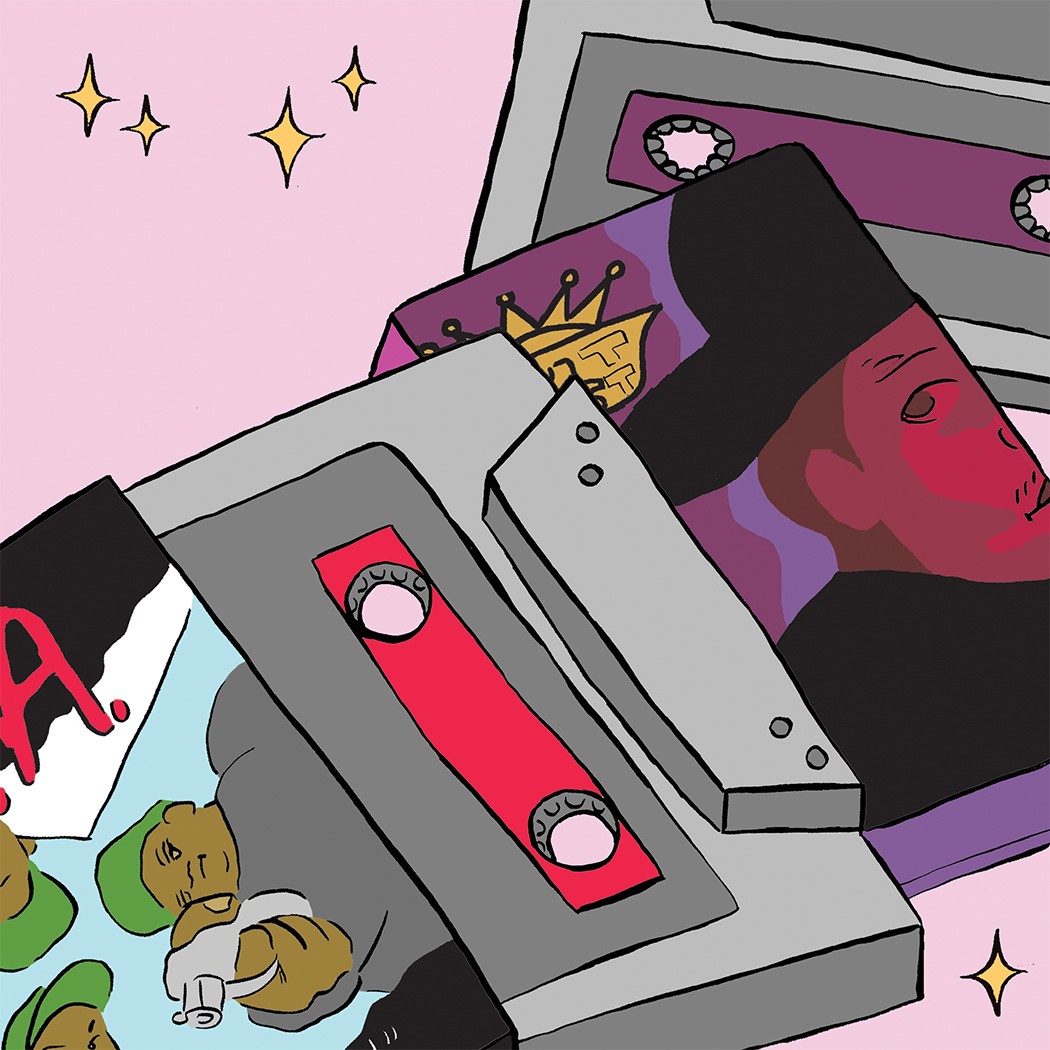 Best Organization That Trains Young People in the Arts

East Bay Center for the Performing Arts

Next spring, East Bay Center for the Performing Arts celebrates fifty years of arts education. Just a few blocks away from the Richmond BART station, the center serves around 500 students. Off site, it serves 5,000 more in schools and community centers in Richmond and San Pablo. Inside the building facilities, which were renovated in 2011, the center offers young people, between the ages of three to eighteen, music, theatre and dance group classes in the fall and spring, and opportunities to join ensembles, as well as year-round private lessons for all levels of experience. Notably, its young artist diploma program, which serves more than 120 students a year, is a six-year program offered at full scholarship to students in Richmond and San Pablo entering seventh grade. The intensive cross disciplinary program builds the agency and creativity of its young participants through high level arts training. During summer months, East Bay Center offers a Saturday series of group classes that are open to any students at all levels. The center is remarkable in the caliber of experiential education it offers along with the financial aid available for students with an interest in the arts.
339 11th Street, Richmond, EastBayCenter.org
. (Ruth Gebreyesus)
Best Events You Wished You Knew About Before They Happened

Undercover Presents

UnderCover Presents has been in the business of blending local talent and beloved music since 2010. This grassroots collective of Bay Area musicians regularly hosts live concert events in which a local Bay Area talent is chosen as musical director, and is tasked with choosing a famous album to pay tribute to with an often one-night-only showcase. Past shows include 2012's tribute to Blue by Joni Mitchell and 2016's tribute to Dookie by Green Day. At each show, a local acts are assigned a track on a celebrated album and given free reign to put their own unique spin on the familiar tune. This makes for some of the most diverse, electrifying nights in the East Bay music scene, a combination of ubiquitous celebration and local discovery. While UnderCover rarely does repeat performances, you can catch some of their upcoming programming in conjunction with the SFJAZZ Summer Series, including tribute to Ray Charles and Nina Simone this August.
UndercoverPresents.com
. (RA)
Best Multi-Use Museum in West Oakland

Alena Museum

Founded in 2015, Alena Museum is the labor of love of Hager Seven Asefaha who transformed a warehouse in West Oakland into a fully functioning space to host art and culture events and serve as a studio space where artists can evolve and grow their ideas. Asfaha dubbed the space Alena Museum — "Alena" means "we are here" in Tigrigna, a language spoken in Eritrea and northern Ethiopia. The central intention of Alena Museum is to support and advance the cultural richness of the African Diaspora, and since its founding, it has hosted locals such as Club Chai and Bryant Terry ,and notable out-of-town visitors including South London's Groundnut Collective, DJ Eden Hagos, and author and poet Malanda Jean-Claude. Currently, a core group of artists lead the efforts in developing programing at Alena Museum, including founder and curator Asfaha, filmmaker and visual artist Sephora Woldu, photographer and The House of Malico co-founder Sasha Kelley, and muralist Andre Jones and multimedia artist Lance Coleman. Alena Museum is open to visitors on First Fridays, during open studios on the first Saturday of the month and by appointment.
2725 Magnolia St, Oakland, AlenaMuseum.com
. (RG)
Best Place to Catch a Play Where You Won't Spend $1,000 For a Ticket

Woodminster Theater

For those of us who were not lucky enough to score tickets to the coveted Broadway musical Hamilton, I have good news for you. There is an outdoor amphitheater tucked away in the Oakland Hills where you can get your Broadway musical fix on, and you won't have to spend your whole paycheck on getting tickets. Oakland's Summer Theater Under the Sun that's what Woodminster Summer Musicals has been known by since 1967. It is located at the heart of Joaquin Miller Park, and it overlooks the San Francisco Bay, talk about breathtaking views. Ticket pricing is also affordable, and there are tons of discounts online, such as half price opening night for Oakland residents the same for tickets for "millennials" to any show, any day. Kids and teens under sixteen years of age are free, and of course there are discounts for seniors. It is no surprise that Woodminster was one of our theater picks recently. There is no excuse not to support local theater, go explore Joaquin Miller Park, and stay for the show.
3300 Joaquin Miller Rd, Oakland, Woodminster.com
. (AR)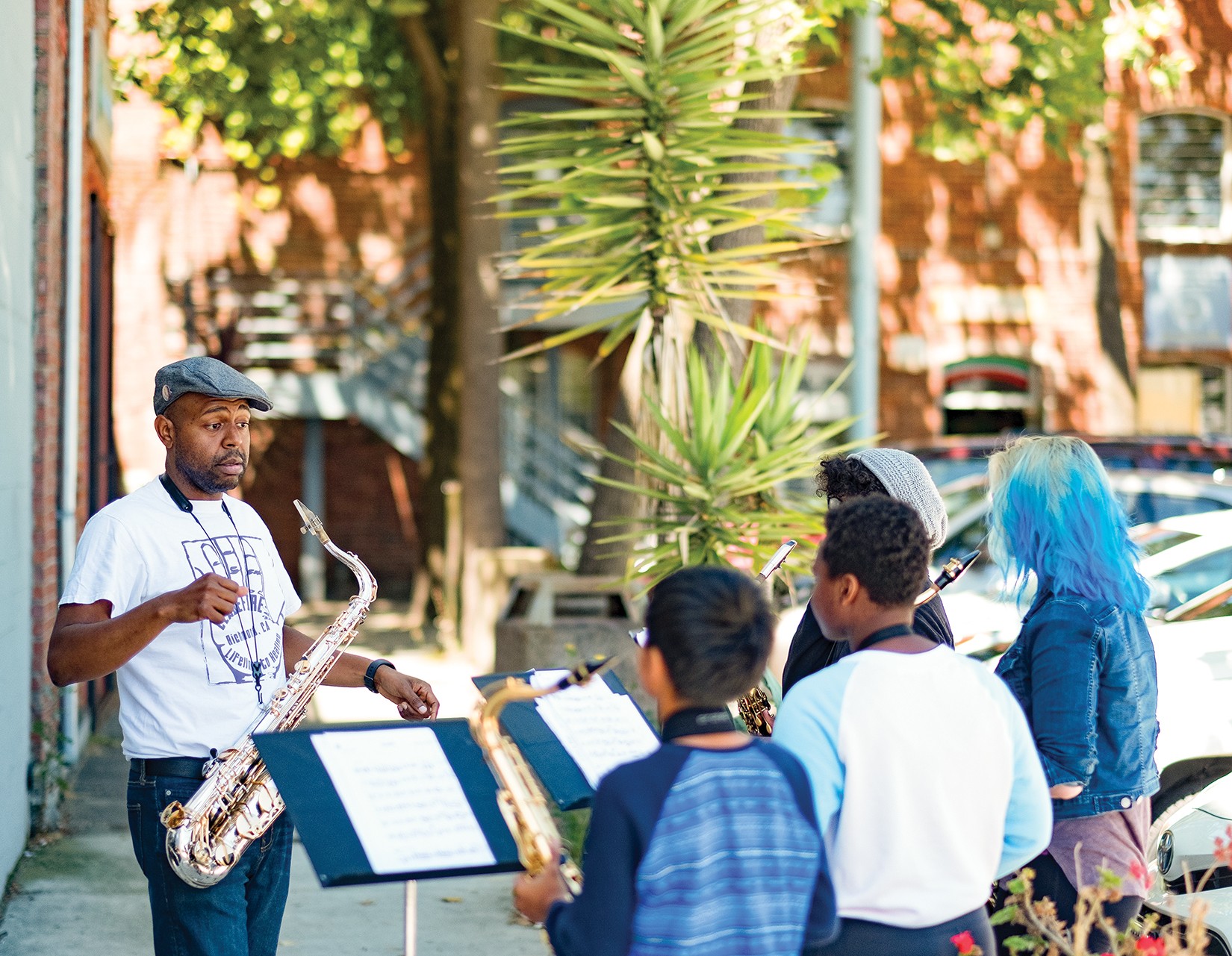 Best Collaborative Creative Space In Under 500 Square Feet

E.M. Wolfman

E.M. Wolfman is the packed (but efficiently so) bookstore and ambitious creative space, which has hosted music gigs, film screenings, zine-release parties, and art shows during the past year. Wolfman founder Justin Cader has sparked fruitful collaborations with other creative entities, such as the Black Aesthetic Film Series, whose zine was released by Wolfman last month; and Jade Ariana, whose show "i just want to be in the black euphoria with you" is currently on view. I also find appealing the set of postcards by local writers, artists, and photographers, which you can send to friends and family, with love. On the horizon for Wolfman is a book in collaboration with the Black Salt Collective, to be released this fall; an appearance at the S.F. Art Book Fair alongside Southern Exposure later this month; and, in August, a second location to be open near MacArthur BART station — which means more square footage for the symbiotic creative space.
410 13th St, Oakland, WolfmanHomeRepair.com
. (RG)
Best Podcast About the East Bay

East Bay Yesterday

Over the past year, Liam O'Donoghue has managed to write and produce 23 episodes of what has become the go-to audio resource on the history of all things East Bay. The breadth of subjects he's covered is matched by the depth of his reporting. Some of the best segments so far include the rise and fall of the Klu Klux Klan almost 100 years-ago in Oakland; William Shorey, the first Black whaling captain in California's legendary 1800s whaling industry; and the East Bay's punk explosion of the 1980s and 90s. His recent profile of blues singer Sugar Pie DeSanto is a hilarious and inspiring look at one of our region's human treasures. O'Donoghue adeptly balances his shows between entertaining curiosities and sober discussions of horrific events like the genocide of California's tribes, or the Japanese internment of World War II. His opening catch-phrase, "this show is about history, but it's not stuck in the past," is honest too. East Bay Yesterday traces its subjects from their obscure origins into the present, an arch that will leave you feeling more connected to the here and now of this amazing side of the Bay.
EastBayYesterday.com
. (Darwin BondGraham)
Best Drink & Draw

Bad Luck of the Draw Club

If you want to host a party where you and all your friends can paint together, you can do it the San Francisco way and pay an art startup to put it together for you. Or you can do it the Oakland way and show up to Bad Luck of the Draw Club — or BLDC — a weekly drawing club that pops up every Wednesday at various bars around town. BLDC was founded by local artists Chris Micro and Veronica Leon, and it attracts those rare creatures known as "artists" — and not the CCA, daddy's money, wheat paste street art, I just moved here to do graphic design in tech kind of artists. I'm talking about the artists who gave Oakland its reputation as an arts town — a demographic that is, at best, dwindling rapidly. BLDC is the type of draw club where you can expect to see piles upon piles of stolen USPS stickers, sharpies, streakers, black books and protest ready outfits. The drawings you see here might be faintly reminiscent of sprawling images that adorn various abandoned buildings and freeway underpasses. Just don't let the idea of a "drawing club" fool you — this is not a drawing club for the faint of heart.
@badluckofthedrawclub on Instagram; rotating locations, every Wednesday
. (PR)
Best Place to Find That Obscure Vinyl at a Price That Makes Sense

Dave's Record Shop

Just around the corner from a mural of a green man playing his trumpet, this small, bright shop run by Dave Kloski has carefully curated a quality selection of vinyl, with a particularly impressive collection of jazz records. Don't be afraid to ask for recommendations — the vinyl here tend to be more obscure. Chances are, you'll discover your new favorite artist here. The cozy atmosphere makes for easy browsing, and you can even ask to listen to a few tracks before committing. Don't be surprised if you walk in looking for one album and leave with three more; the prices here ensure that even if this happens, you won't be breaking your bank.
2634 San Pablo Ave, Berkeley, DavesRecordShop.com
. (AW)