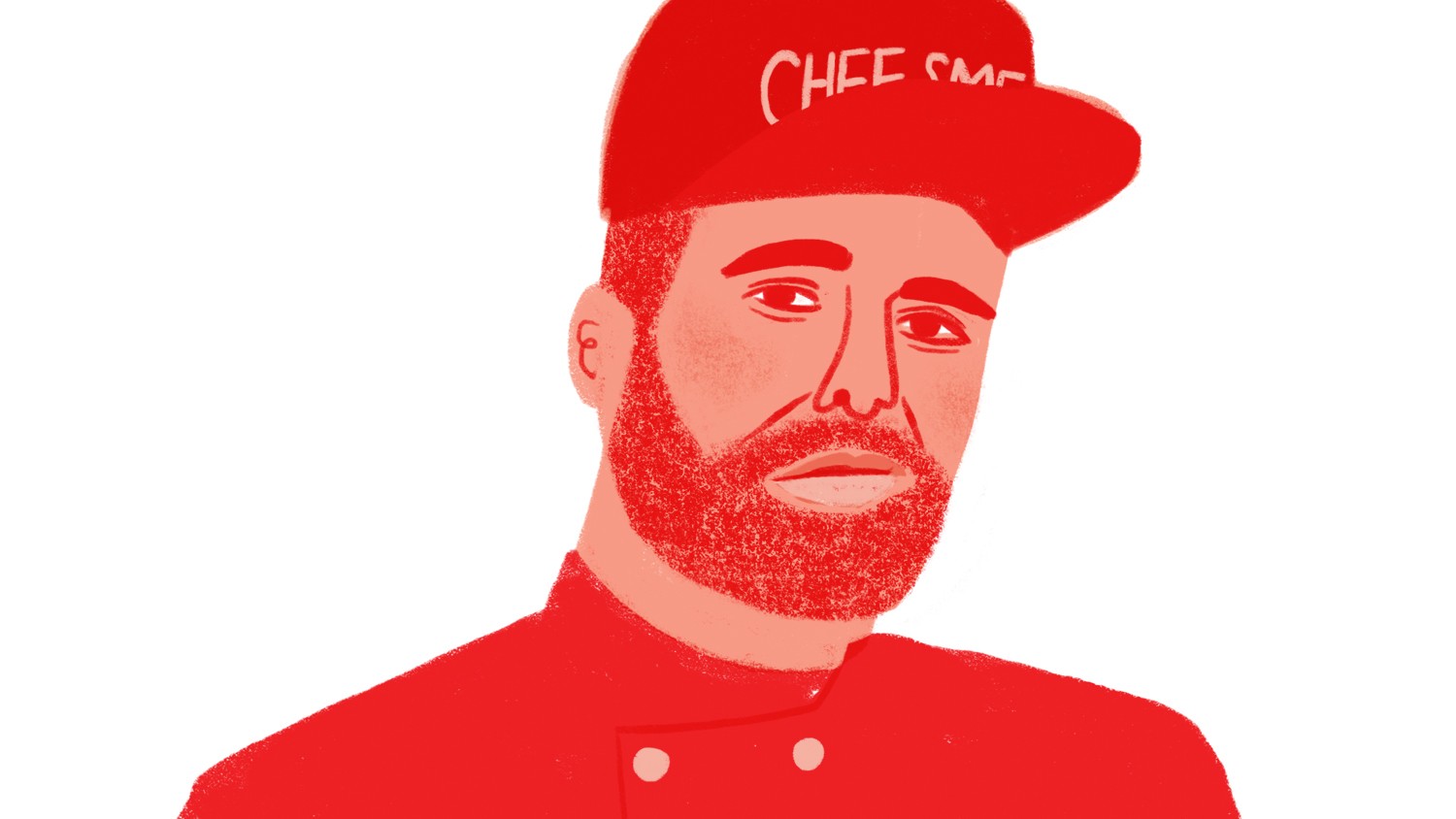 On any given Friday night at Complex, the downtown Oakland nightclub, a line snakes out the front door and creeps down 14th Street. But it's not for a touring musician or local hip-hop legend. The line starts forming before 5 p.m. — far too early for any concert — and it doesn't let up for hours.

The reason why hordes of people loyally descend onto Complex is Edward Wooley, otherwise known as Chef Smelly. At his creole pop-up, the East Oakland native delights guests with perfectly blackened shrimp, insanely buttery crab, garlicky noodles, cheesy mac, enormous steaks, and sides as festive as deep-fried ears of corn.
It's highly unusual to find a pop-up with legions of such devout fans. It's also highly unusual to find a pop-up chef with such a massive social media following. (On Instagram, Wooley's follower count is up to 73,000.) Certainly, part of the appeal is the food alone, with its big flavors that deliver on juiciness and crispiness whenever advertised. But part of it is also the celebratory, family-reunion atmosphere Wooley creates — hip-hop always on blast, energy continually heightened in a seafood-fueled party that feels 100 percent like Oakland. Regulars aren't only compelled to wait in line by the aroma of fish plunged in a fryer; they want to see Wooley — a true Oaklander — succeed in this changing city.
As his popularity has grown, so has the pop-up, so it actually is possible to nab a taste of Chef Smelly's delicious grub without a long wait — but only if you visit on Tuesday nights.