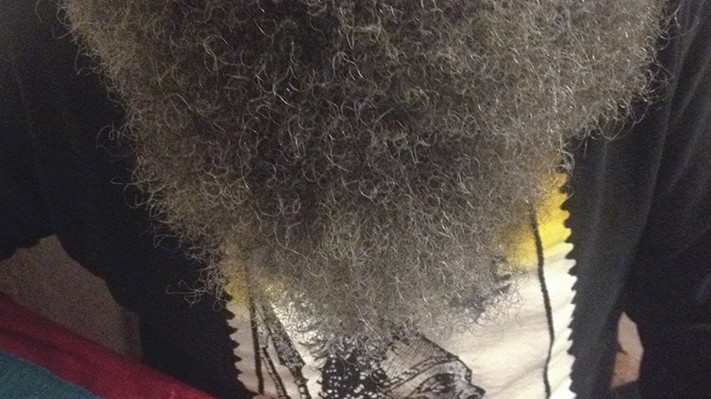 Gerald Smith was 25 years old when he flew from New York to San Francisco in 1975, bringing with him 42 boxes of books. Discouraged by infighting within the Black Panther Party, he sought a new life, and a new start, in the Bay Area.
Since then, Smith, a self-identified socialist and police accountability activist, has played a role in several major movements in the East Bay: He has helped organize anti-apartheid protests at UC Berkeley, been a founding member of Copwatch, sat on the Oscar Grant Committee, and coordinated the efforts of Occupy Oakland.
"My philosophy guides me to always think positively," Smith said. "Maybe some people think that's ridiculous, but in the midst of any situation there is always hope for better change."
As a practitioner of historical optimism, Smith has always been an avid learner. He remembers being a child in New York, collecting glass bottles to scrounge up enough money so he could visit the Natural History Museum and talk with dinosaur statutes. Even now, decades later, Smith keeps a special fondness for museums, libraries, and their curators.
Smith's pursuit of knowledge has ultimately led him to the forefront of struggles for the working class. As a young man, newly arrived in the Bay Area, he joined the longshore union before becoming a sheet-metal worker. But his goal was to become a skilled electrician. So Smith took the electricians' exam six times, acing each one, before he was allowed into the Alameda Union, IBEW Local 595, becoming one of the first Black members in the brotherhood.
Now retired, Smith said he's very proud to have helped pave the way for diversity in the workforce, an ongoing theme throughout the efforts of his life.
In the mid-'80s, when Apartheid in South Africa was taking an especially dark turn, Smith helped organize a group of anarchistic youth building shanty towns and rallying on UC Berkeley's campus. He remembers them fondly. "They were bold and fearless, and they took a lot of punches," he said.
From that group emerged another organization that Smith is proud to be associated with, Berkeley Copwatch, the original all-volunteer organization monitoring police activity. As one of several founding members, he helped bring the organization to the forefront of police accountability by promoting the filming of police activity in 1990. Through trainings, advocacy, and purchasing cameras, the direct-action approach resonated with Smith's previous experiences both in the union and at UC Berkeley.
Smith's history with organizing and police accountability would again come into play in 2009 when Oscar Grant, an unarmed Black Oaklander, was shot at Fruitvale BART by Officer Johannes Mehserle on New Year's Day.
The committee was one of several collective efforts in Oakland organized in response to the shooting, but over the course of a few years, the nine-person activist group bloomed into a thousand-member strong organization, Smith said. Right around that time, demonstrators began their encampment at Frank H. Ogawa Plaza and renamed it the Oscar Grant Plaza as part of the Occupy Oakland protests in October, 2011. According to Smith, the Oscar Grant Committee played a central organizing role in the protests that eventually saw the Port of Oakland shut down in solidarity with the longshoremen.
These days, Smith has been focusing his efforts on the officer-involved shooting of Richard "Pedie" Perez, an unarmed man in Richmond killed by a city police officer in 2014, and the release of Omar Shakir, an Oaklander he claims was misidentified and unlawfully detained by the Oakland Police Department for a shot fired at an OPD vehicle in July, 2016.
There is more to do, and more ahead. Smith intends to keep advocating, organizing, and holding law enforcement accountable. "The American working class has yet to build a mass institution that exists to deal with their problems," he said.