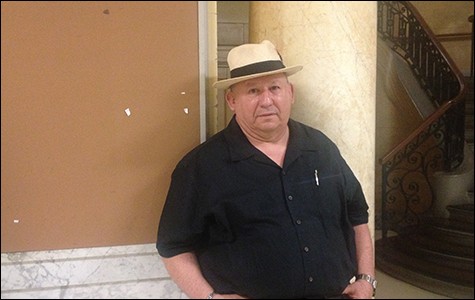 For years, Julio Castro, a former employee of a City of Berkeley contractor, has alleged that city officials 
have failed to enforce Berkeley's living wage law
. The crux of Castro's complaint was that his employer LAZ Parking, a private company that manages three city-owned garages, had denied him compensation in violation of Berkeley's living wage policy — and that the city repeatedly neglected to do anything about it, despite his extensive documentation of the violations and a state ruling in his favor. 
Now, city officials are considering a revised living wage policy that could help ensure that private contractors pay employees like Castro the full wages they deserve. The proposed revisions are on the
agenda tonight
at a Berkeley
Commission on Labor
 meeting, at which time officials will also discuss proposed reforms to the city's minimum wage law, relating to paid sick leave and healthcare benefits. 
[jump] The living wage debate and proposed change on the commission's agenda today stems from Castro's original accusation that LAZ Parking was violating the healthcare requirements of the city's living wage law, which applies to all businesses that contract with the city. At current rates, the
living wage law states
that employers must offer a minimum of $13.71 per hour plus medical benefits equivalent to at least $2.28 per hour. And if an employer doesn't provide health insurance, then the company must pay the extra medical benefit dollars as part of the salary, meaning an hourly wage of $15.99, according to the law.
When he was working as a cashier for LAZ in 2011 and 2012, Castro did not receive healthcare coverage from LAZ, but instead got insurance through a Contra Costa County health plan that he said was cheaper than the insurance LAZ offered. But at the same time, LAZ still paid Castro the lower hourly rate, which he and his attorneys said was a clear violation of the living wage law. Though a state judge ultimately agreed with Castro and ordered LAZ to pay him $2,245 in owed wages (which Castro eventually received), city officials subsequently
sided with LAZ and argued that the state's ruling was an incorrect interpretation
of the living wage ordinance. In a move that surprised labor advocates, city officials, citing an obscure city memo from 2000, argued that the law has always allowed employers to deny workers the extra medical benefit pay if employees decide to get their healthcare coverage elsewhere. (LAZ also was found to have retaliated
 against Castro for terminating him after he raised concerns about his pay
). 
The Legal Aid Society-Employment Law Center, which represented Castro, has argued that the city's interpretation of the living wage healthcare provision (which is now
 spelled out on the city's website
) is legally questionable and clearly contradicts the intent of the law — to provide employees of city contractors with livable wages. 
The labor commission is now considering a revised living wage policy that would resolve this discrepancy — in favor of workers. Councilmember Jesse Arreguín, in response to Castro's case, first recommended updating the language last fall.
A draft of the new language under consideration today reads: 
Any Employee may choose to receive the cash value of the Health Care Expenditure added directly to their wages. Such Employees are entitled to minimum hourly rate of $15.99. Employers may request reasonable proof to demonstrate that the Employee is receiving health care from an alternative source or that the cash value of the Health care expenditure can be used by the Employee to obtain health care services that are of better value, economically or substantially, than the health care services offered by the Employer.

That means employees would always get the full living wage pay regardless of where they choose to get healthcare coverage. If this proposal ultimately becomes law, it would prevent companies from offering expensive health insurance plans and then paying lower hourly rates when employees decline to sign up for the company's healthcare coverage. 
You can read the
full report on the living wage ordinance here
(with the key healthcare revision on page six).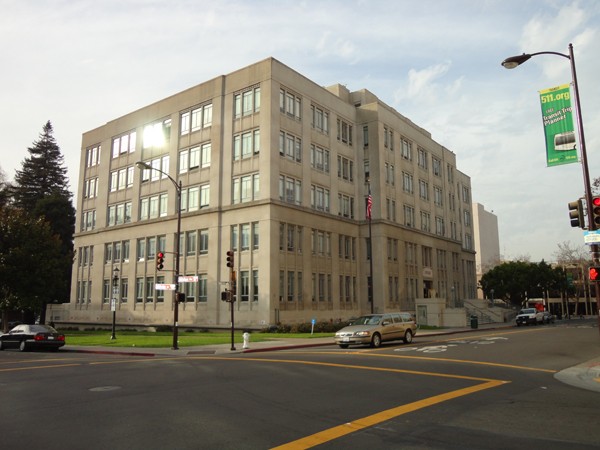 The minimum wage proposal before the commission today comes after the city council last year
approved
 an increase to
$10 per hour
, followed by jumps to $11 in October 2015 and $12.53 in October 2016. Now, the commission is considering integrating specific policies for paid sick leave and healthcare requirements into the minimum wage law. Under the proposal, starting October 2017, employers would be required to offer health coverage or equivalent cash benefits in the same manner that the city's living wage law stipulates.   
And the proposed sick leave policy would establish that employees earn one hour of paid sick leave for every thirty hours worked; employees would start accruing paid sick leave hours after ninety days of employment. For employees of small businesses (defined as employing fewer than ten people per week), companies would be allowed to cap paid sick leave at forty hours. For all other companies, the cap would be 72 hours. 
You can read the
full proposed language governing paid sick leave and healthcare requirements here
(on pages 3-10 of in Attachment 3).