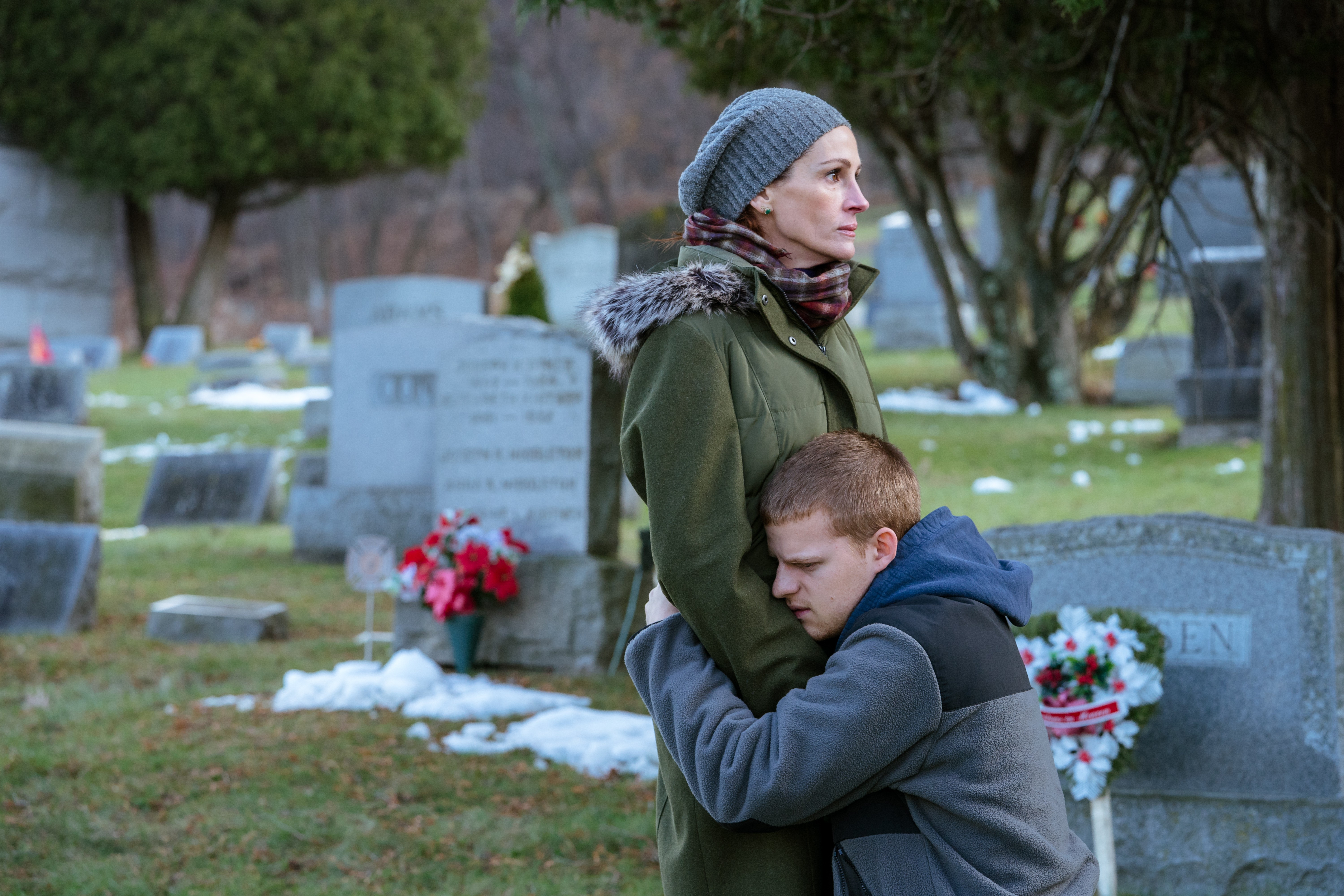 Just in time for the holidays, a social problem movie about the opioid epidemic. With Julia Roberts as a worried mother. With a happy ending. Oh, joy to the world.
And yet there is a redeeming facet to Ben Is Back: the performance of Lucas Hedges, son of writer-director Peter Hedges, as the young man in question. The junior Hedges, who was the best thing about Manchester by the Sea and one of several good things about Lady Bird, has become something of an industry unto himself in 2018. He appears in this year's Boy Erased and Mid90s as well as Ben Is Back, and certainly makes his mark on all three films. But let's leave the discussion about young acting phenoms overexposing themselves in typecast vehicles for another day and concentrate on the story of Ben Burns (Hedges) and his awful Christmas Eve.
Like an albatross, recovering addict Ben turns up on the doorstep of his family's comfortable home, fresh out of rehab. His stepdad (Courtney B. Vance) wants to give him a chance to prove himself, but Ben's aggrieved mom (Roberts) has her doubts, and his younger sister (Kathryn Newton) fumes with resentment — she knows from experience that Ben is hustling them.
Everything that happens from then on — every piece of dialogue, every turn of plot — is completely predictable and utterly in line with the established year-end award-seeking formula. That is, running one or two actors through an Oscar-bait fire drill designed to send us out of the theater with a warm, fuzzy feeling in the pit of our stomachs. A prefab epiphany. Yet somehow, just because he can, actor Hedges manages to put his part across just enough to get us to suspend our disbelief — some might call it nausea — toward such a flimsy, clichéd, candy-coated piece of work. Just barely.
Hedges the younger deserves credit for "saving" the film, as it were. Roberts is a victim of the script. Peter Hedges, veteran concocter of soppy family scenarios (About a Boy, What's Eating Gilbert Grape?), does what he always does — we might as well blame a tornado for wrecking a town. We won't try to dissuade anyone from looking at Ben Is Back. People like what they like, and it'll undoubtedly fill a need somewhere. We're just warning you.
[embed-1]