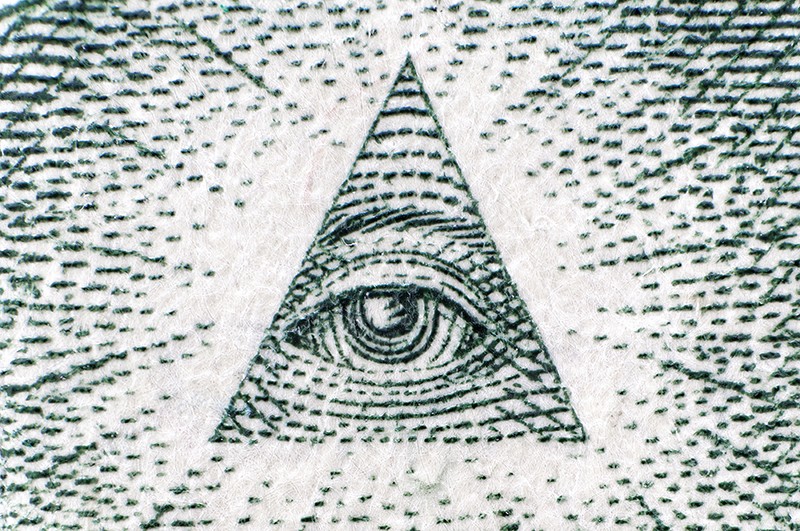 Each month, when tax time rolls around at Oakland's Harborside Health, the largest marijuana dispensary in the country, employees have to gear up for an elaborate process that isn't only difficult — its also dangerous.
"It involves switching out cars, switching out routes, switching out clothing, switching out people. We have to make sure we aren't leaving any patterns that would allow anyone to more easily identify who is carrying our cash," explained founder Steve DeAngelo. His organization has to hand-deliver hundreds of thousands of dollars to four separate taxing agencies, without access to armored cars, putting employees at risk of violence and robberies.
Marijuana companies like Harborside are completely legal under local and state laws. But because cannabis is still classified as a Schedule I drug under federal law — meaning the government doesn't recognize its medical value and considers it to be on the same level heroin and LSD — banks refuse to take on the risks of offering services to pot-associated organizations. As a result, the entire industry has had to conduct business in cash.
"Essentially, what the federal government has done is put a neon sign on the top of every dispensary saying 'rob this place,'" DeAngelo said, adding that he has heard horror stories from industry workers around the country. Still, while safety is what concerns him most, doing big business in cash causes other headaches, as well.
His labor costs go up, because he has to have a cash manager and the wait times for customers are always longer. It's also much harder to keep accurate records, which are required to remain in compliance with local regulations. "I live in fear that we are going to make an honest mistake in record-keeping with all this cash," he explained. "That could potentially endanger our license to operate."
[pullquote-2] These are obstacles cannabis companies have always been up against. But with California's newly legalized recreational market projected to grow into a $20 billion industry over the next three years, the problem is about to get a lot bigger. That means higher levels of industry-wide inefficiency, tougher accounting obstacles for both companies and tax-collectors, and an increased risk of threats to public safety, especially in Oakland, which is one of the main hubs of the industry.
With about nine months left before Proposition 64 goes into effect, green-lighting a recreational-cannabis market in California, state officials have banded together with industry leaders, law-enforcement agencies, bankers, regulators, and taxing authorities to come up with potential work-arounds.
But the Cannabis Banking Working Group, convened by state Treasurer John Chiang, has a long way to go. In its third meeting, held late last month at Oakland City Hall, the group had not yet begun talking about solutions, but was still examining the varied and complicated aspects of the issue.
Financial institutions, which are federally regulated, are forced to abide by a tangled web of laws that make it difficult, and risky, for them to accept cannabis clients. Bank employees are accountable for knowing who their customers are, and must file a "Suspicious Activity Report" to the U.S. Treasury's Financial Crimes Enforcement Network whenever they suspect illegal activity.
This attracts higher scrutiny from regulators and puts the bank at risk of being held accountable for crimes customers commit. They could have their charter revoked, the illegal money pulled by the Feds, or worse — they could be charged alongside their clients for aiding in money laundering or violating RICO.
"There's a conflict between state and federal law that really has banks caught in the middle," explained Beth Mills, a representative from the California Bankers Association. "As long as that conflict exists and there is still a potential that our banks could be prosecuted from the law, that is just a risk that is too great."
This not only creates problems for marijuana companies, but also for the local governments trying to collect taxes and keep communities safe. Joe DeVries, who is an assistant to the city administrator in Oakland and serves on the Cannabis Regulatory Commission, said the city has had to devote staff positions, funded through business permits, just to count the tax money.
"They have to show up with a backpack full of cash, and we have to count that cash," he explained. "You have to have a couple people in the room to count it, and it is just so inefficient compared to any other business who can pay their taxes electronically."
Lack of banking access also creates higher barriers of entry into the industry. "Communities who have historically been locked out of the business are further locked out, because they can't raise that kind of capital," DeVries explained. "If they were able to get small-business loans the way other people could, we would see more equity in the industry."
[pullquote-1] With lots of problems still left on the table to explore, the Cannabis Banking Working Group plans begin discussing solutions in the coming months.
"The perfect solution would be the decriminalization from the federal government," Chiang said at the group's recent Oakland meeting. But he added that this happening seems "highly unlikely in the near term."
The Trump administration has come out strongly against legalizing marijuana, and has even hinted there could be a crackdown on the eight states where the drug is legal. In February, Trump press secretary Sean Spicer suggested that, while the President doesn't oppose medical marijuana, the Department of Justice was looking into stronger enforcement against recreational cannabis.
Last week, Attorney General Jeff Sessions announced in a memo sent to U.S. attorneys that he was creating a justice department task force that will specifically focus on marijuana policy as part of his plan to reduce violent crime, which he believes is associated with cannabis use.
There is a possibility, however, that Congress could change the law, in a reaction to widespread support for legalization. Over the past three months, more than a dozen pro-marijuana bills have been introduced that could ease the tensions between state and federal laws. But similar bills have not passed the House or the Senate's Judiciary Committee in the past.
While officials work toward settling on a solution at the state-level, DeAngelo at Harborside says he hopes something dire doesn't happen for the federal government to change its tone.
"It is a silly thing: If you are going to have a legal cannabis industry, wouldn't law enforcement rather know where the money is coming from, and where it is going to, than just having it be a black hole?" he said, incredulous. "It is a completely useless policy that endangers lives."