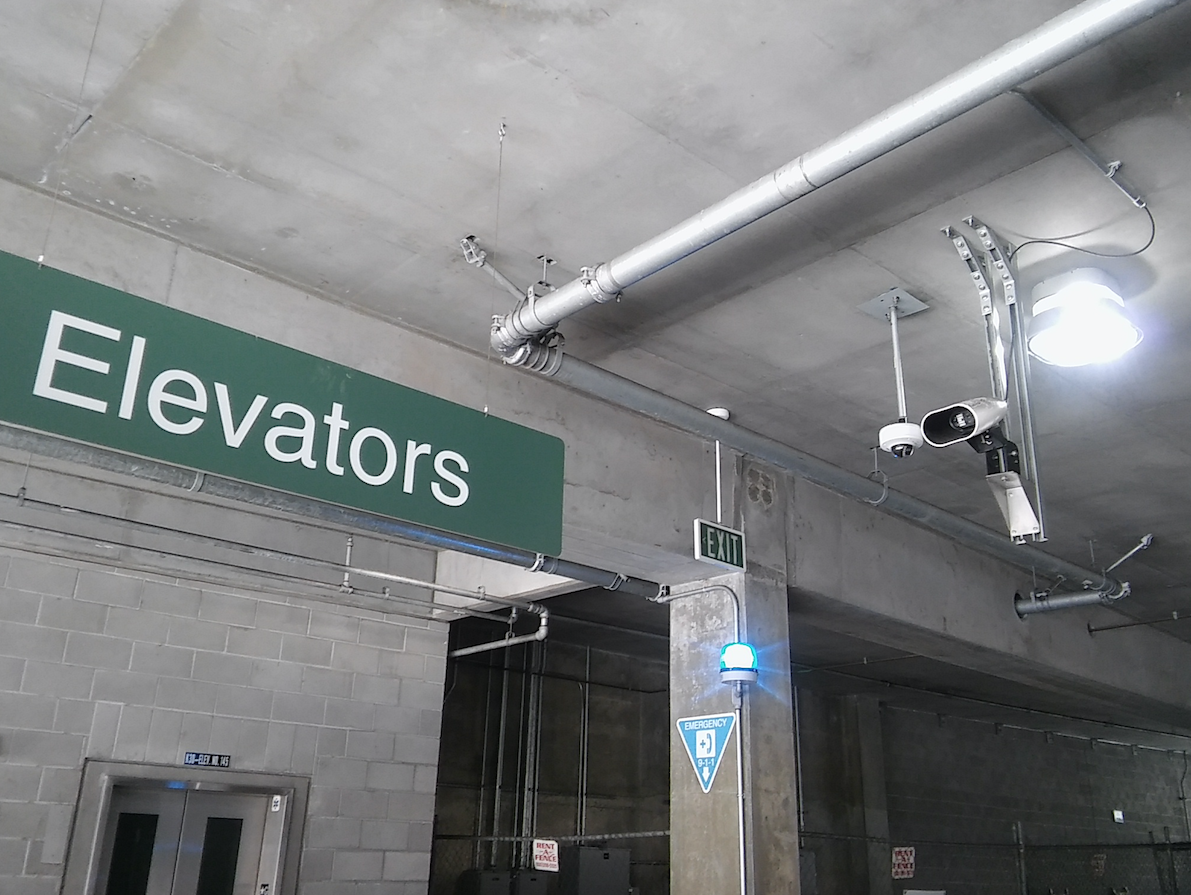 Following several high-profile crimes in recent weeks, including the horrific killing of Nia Wilson, the Bay Area Rapid Transit district is under intense pressure to ensure passenger safety.
In response, BART officials have revealed preexisting plans to build out a massive surveillance system that would closely monitor all of the district's stations, trains, and other property.
The district's general manager and police want to upgrade BART's 1,500 existing analog video cameras to a digital format, which would then be linked to computers that analyze video feeds in real time to detect possible criminal activity. The computers would then automatically notify officers to respond to the scenes of crimes and other disturbances.
The proposal is mentioned in
a report
that will be heard at this Thursday's meeting of the BART board of directors. But the proposal isn't really new. BART officials said they've been testing various powerful surveillance technologies since long before Wilson's death and other recent violent incidents.
According to an "Executive Decision Document" prepared by BART General Manager Grace Crunican in advance of this Thursday's board meeting, the district's Physical Security Information System, or PSIM, was "originally designed to monitor physical alarms and fixed sensors," but it can be "enhanced to include cutting edge video analytics to generate automated alerts based on defined criteria and BART Police Response Plans."
The cost of rolling out the system-wide PSIM network would be about $4.9 million, plus an additional $1.3 million for personnel to operate it. But first, BART would need to spend $15 million to upgrade all of its security cameras to digital format.
BART records show that a test project of the PSIM is already "in process" at the Lake Merritt Station. Lake Merritt was chosen due to its proximity to BART's existing data center and police station.
The test project at Lake Merritt doesn't require approval by the BART board, but an expansion of the surveillance system throughout the rest of BART's stations would require board hearings and a vote, according to BART records.
Surveillance video analytics are computer programs that review footage without human assistance and automatically flag incidents and create alerts. Thousands of hours of recordings can also be searched using queries through a search engine interface. For example, police can search videos for people wearing certain colors of clothing and other visible features. Some video analytics software can include highly controversial features like facial recognition, in which computers use biometrics to identify and track people.
BART spokesperson Jim Allison told the
Express
that the technologies being tested at Lake Merritt Station do not include facial recognition. "We are not currently considering any audio or phone tracking technology," he added.
BART is testing a feature that can automatically flag fare evasion and alert police officers, however.
"The testing began at Lake Merritt Station well before the Nia Wilson murder," Allison wrote in an email. He said BART can't provide details on how many cameras are in use and what specific types of video analytics are being tested.
BART has long sought to use technologies to secure its trains and stations, but this hasn't necessarily made the system safer, and many worry about the loss of privacy and civil liberties, or fear surveillance tools could be used in harmful ways.
For example, in 2011
BART turned off cell phone services at a downtown San Francisco station
in order to thwart a planned protest against its police department. Earlier that year, a BART officer shot and killed Charles Blair Hill in the same station.
In 2014, BART started urging passengers to download and use a security reporting app, but many passengers used the cell phone app to report Black people and homeless people.
Two years ago,
BART quietly installed automated license plate reader cameras
 at its stations, and according to records obtained by the researcher Mike Katz-Lacabe, the cameras have been sending license plate data to the Northern California Regional Intelligence Center since January 2017. Federal immigration agents have access to NCRIC data.
BART's growing surveillance system has been likened by some to the
Domain Awareness Center
, a now defunct proposal from the city of Oakland that would have tied together cameras and other sensors throughout the city and fed this information into a central police monitoring station.
Brian Hofer, the chair of the city of Oakland's privacy commission and a member of the group Oakland Privacy, said there are many ways to make BART safer that don't necessarily involve mass surveillance.
"Hastily made decisions often have negative consequences," said Hofer. "BART has in the past ran trials with video analytics, and discontinued such trials because the benefits didn't outweigh the costs. BART's Board should not approve the PSIM proposal or the Lake Merritt analytics trial without a careful vetting of the impact of such projects."
Hofer said Oakland Privacy and other civil liberties groups have been working with BART to draft rules that would govern the acquisition and use of powerful surveillance technologies, but the board hasn't voted on the ordinance yet.