Attorney General Eric Holder said banking relief is coming for the legal medical marijuana and recreational industry, which regulators have forced into dangerous, all-cash operations. Now the banks have responded in the OC Register.
[jump]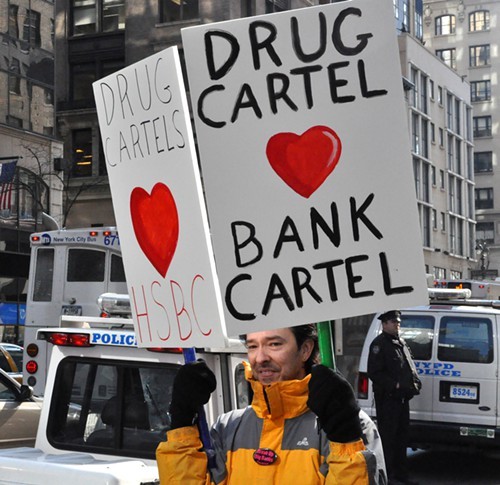 (via flickr with CC license)
"California banks still will not take deposits from or lend money to legal medical marijuana dispensaries because the banks say they still run the risk of severe penalties — despite indications last week from the Department of Justice that it will rethink its prosecutorial approach."
"… banks run the risk of racking up massive penalties and bad reputations with charges as serious as money laundering if they provide services in California because the banking industry is under a federal microscope," the Register reports.
Bad reputations, you say? Salon.com notes the extreme irony of it all.
The world's biggest banks have knowingly laundered billions of dollars in cartel cocaine profits, ponzi schemes and terrorist financing, in exchange for a slap on the wrist from regulators and cops. They remain too big to jail.
Legal immunity aside, banks aren't going to stoop for a few smelly pot dollars. Not when there is pallets of cash and plausible deniability elsewhere.