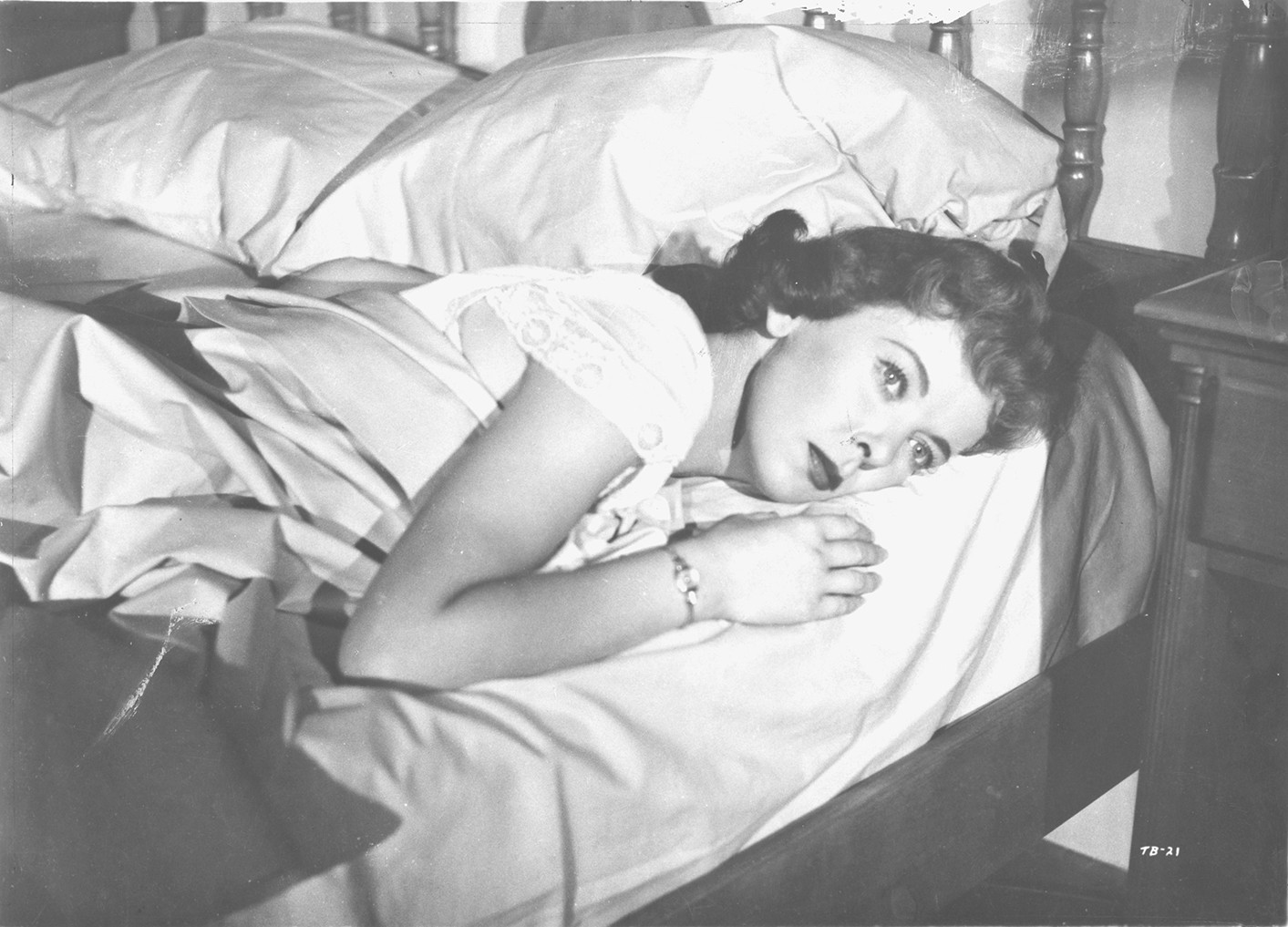 Ida Lupino was a petite presence onscreen, with delicate facial features highlighted by expressive eyes. Underneath that doll-like exterior, however, dwelled a persona that can only be described as soulful, with startling power of will and boundless empathy. The ideal Lupino character was no pushover, no matter how vulnerable she appeared at first.
The London native (1918-1995) made a name for herself in the Hollywood studio system of the '30s and '40s by taking femme fatale/unlucky floozy roles in such "A" pictures as High Sierra (opposite Humphrey Bogart), the truck-driving melodrama They Drive by Night (as the boss' conniving wife), and the proletarian romantic fable Moontide, in which she played the love interest of French star Jean Gabin. Those three titles are part of "Ida Lupino: Hard, Fast and Beautiful," a thoughtful mini-retrospective opening this week at the UC Berkeley Art Museum and Pacific Film Archive.
Lupino's experiences evidently taught her some hard showbiz lessons. She bridled at the disposability of studio contract players and harbored even more serious concerns about the scarcity of meaningful, non-clichéd roles for women. The lack of female writers, producers, and directors employed by tough-guy studio executives bothered Lupino so much that she eventually became a free agent filmmaker-actor, determined to put socially conscious dramatic themes on the big screen, with women characters up front.
Her directorial debut, the slightly soapy Never Fear (1949), shows what happens when an up-and-coming young dancer (Sally Forrest) is stricken with polio, sending her into an emotional tailspin. The documentary aspects are frequently more interesting than the story. Everyone in this movie smokes: At one point, a doctor actually offers the protagonist a cigarette in her hospital bed. Never Fear, written by Lupino and her husband, Collier Young, plays Jan. 27. The Lupino filmography crosses into the fast lane with 1953's The Bigamist, with the director in the lead role as a Los Angeles woman who discovers her traveling businessman husband (Edmond O'Brien) has another wife (Joan Fontaine) in San Francisco. An A-list cast married to a hot-button exposé, it screens Feb. 17.
Lupino insisted on a strong sense of social justice in her personal productions, none more so than in Outrage (1950), the genuinely nerve-twisting account of one woman's ordeal as a rape victim. Mala Powers contributes a memorable performance as Ann, whose happiness over her recent engagement turns into terror — and eventually a long period of emotional recovery — after she is violently attacked on her way home from work. As with all the other films in the series, Outrage plays one time only, in this case on Jan. 20.
All the way through the '50s and into the '70s, in movies and on TV, Lupino practically led a one-woman crusade to give prominence to feminist concepts created and staged by women, in industries almost completely dominated by men. In addition to producing and directing, she hired female screenwriters to tell the tales of generally ordinary women struggling to lead meaningful lives against ingrained unfairness, sexual and otherwise. One of her finest efforts is the conscientious sports melodrama Hard, Fast, and Beautiful (1951; screenplay by Martha Wilkerson), in which a budding tennis star named Florence Farley (actor Forrest again) gets caught in an exploitative trap laid by her selfish mother (Claire Trevor, chewing the scenery) and the mother's outside boyfriend, a manipulative (and unbearably haughty) promoter played by Carleton G. Young. Compare and contrast Florence's predicament to Tonya Harding's in I, Tonya — more than 60 years later, very little has changed.
Perpetually relevant and unfailingly urgent, with convincingly realistic treatments of social problems that unfortunately never seem to go away, the films of Ida Lupino offer modern audiences a peek into a time when one woman's voice strived to make a difference, against tremendous odds. The retrospective, curated by Kate MacKay, opens Saturday evening, Jan. 13 (8 p.m.), with They Drive by Night. For more info: BAMPFA.org


Ida Lupino: Hard, Fast, and Beautiful
Jan. 13-Feb. 24 at BAMPFA.