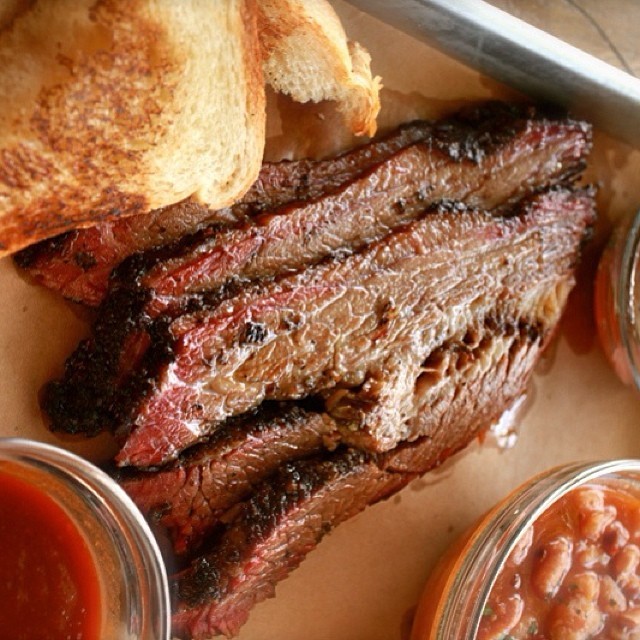 Sad new for fans of
B-Side BBQ
, Tanya Holland's upscale barbecue joint in West Oakland (3303 San Pablo Ave.): The restaurant is officially closed, according to a note that Holland posted on the
B-Side website
and sent out in her online newsletter earlier today.
[jump] Starting sometime this spring, the barbecue restaurant will be replaced by B-Side Baking Co., a new bakery and cafe venture that Holland is partnering on with Celeste Scott, who had been B-Side BBQ's head baker.
"We know that there are few spots to enjoy a relaxing mocha and croissant in our neighborhood. Suddenly, the vision was clear and we asked Celeste to take over the B-Side BBQ space," Holland wrote.
It sounds like both sweet and savory baked goods will be in the works, as well as coffee service.
As for B-Side BBQ, it seems that the restaurant never settled into the neighborhood the way Holland had hoped. A year ago, she told the
San Francisco Business Times
that she was planning to move the business to Uptown Oakland, but when I spoke to Holland and her partner Phil Surkis last fall, it seemed like that plan had been scrapped. Regardless, B-Side will be missed: The restaurant served what was arguably the best smoked brisket in the East Bay.
"Yes, you will see the brisket again," Holland concluded. "Down the road."