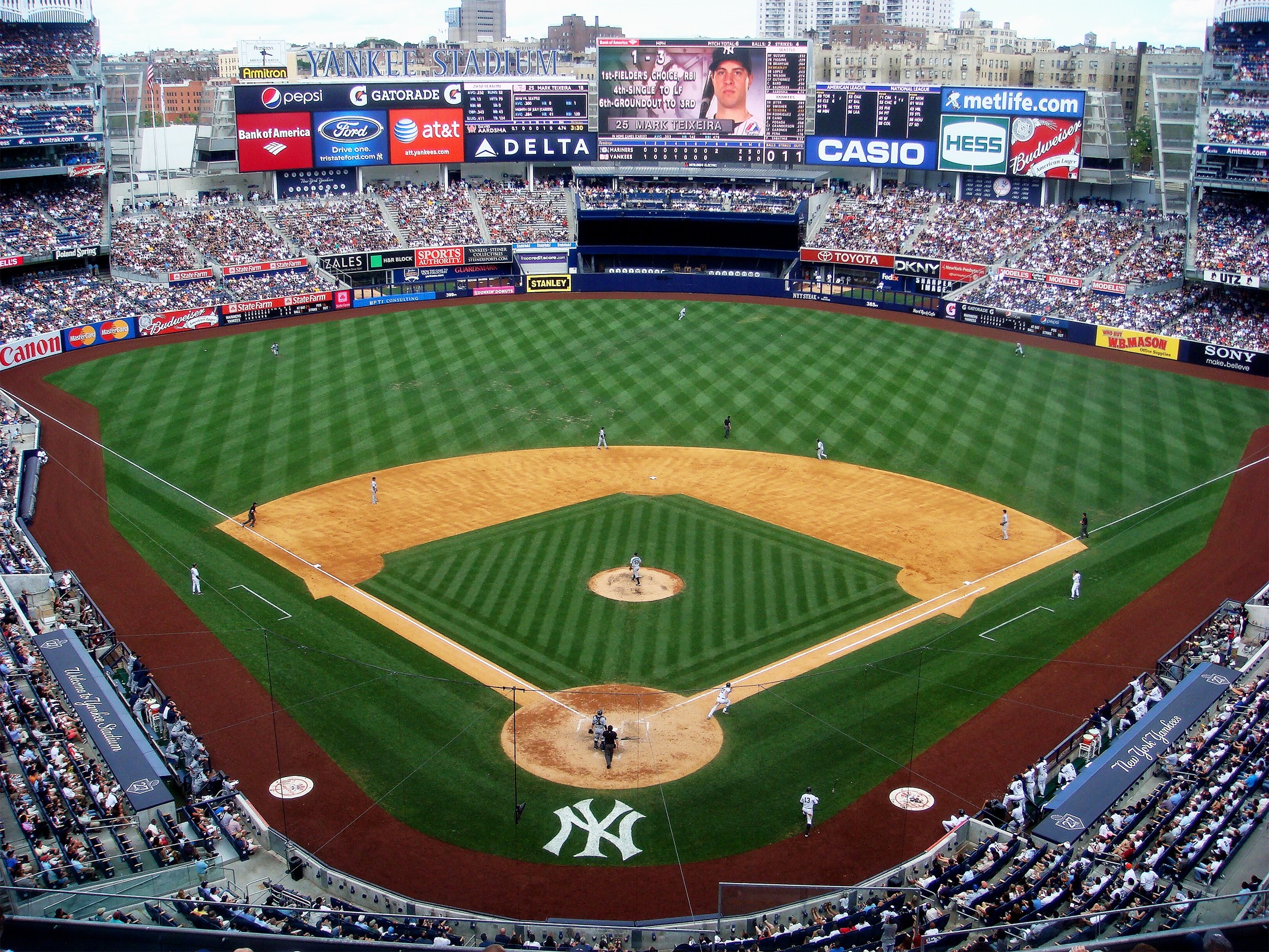 The A's-Yankees Wild Card Game scheduled for this Wednesday could be one for the ages, as it offers more compelling story angles and subplots than a nighttime telenovela.
Let's begin with the David-against-Goliath angle.
Oakland will take on the big, bad New York Yankees — boasting a roster of well-chronicled superstars like Aaron Judge and Giancarlo Stanton — while most of the A's' band of outcast brothers will be introducing themselves to the nation for the first time.
Indeed, the A's roster is a veritable Who's Who of "Who's He?"
Ramon Laureano. Nick Martini. Edwin Jackson. J.B. Wendelken. Mike Fiers. Each of these guys, among other A's players, spent months this season in the minor leagues or on another team or, in Jackson's case, on the sofa at home waiting for a phone call that finally rang in June.
The Yankees, who were one win away from the World Series last year, fully expected to make the postseason in 2018. The A's, meanwhile, started the season with MLB's lowest payroll and a distinct shortage of expectations. But Oakland has shocked the baseball world by finishing with 97 wins this year, fourth best in all of baseball.
Now, they have to walk into the lion's den known as Yankees Stadium, which will be filled with 50,000 crazed New Yorkers. Can the young, inexperienced A's pull off an upset?
On the other hand, some A's fans are embracing the "We're equals" attitude. This angle rejects the A's' underdog status in favor of chest-beating pride. It asserts that New York and Oakland are two of MLB's most historic franchises, so, you know … bring it!
This is my favorite argument about this Wild Card Game because it involves two factors usually missing from conversations about the A's: 1) facts and 2) self-esteem.
Most people outside the East Bay don't know this but the history-rich A's franchise is slightly older than the Yankees. The Philadelphia A's were a co-founding American League organization, starting in 1901. The Baltimore Orioles were an original AL team, too, but the franchise relocated to New York City two years later and were renamed the New York Highlanders. That team was rechristened the Yankees in 1913.
Also, the A's' great on-field history makes them the American League's second-most successful team, in terms of World Series titles and postseason appearances. Sure, the A's are a distant second, as the Yankees' 27 championships place them head and shoulders above everyone else in MLB. But the A's are no slouch, having won nine World Series titles. Also, since the A's moved to Oakland in 1968, they trail only the Yankees among American League teams in postseason appearances. Yep, the A's' 19 playoff seasons give them one more than even the Boston Red Sox. (In the National League, St. Louis leads with 11 World Series titles, and the Atlanta Braves and Los Angeles Dodgers are tied for most the postseason appearances — 20 each — since 1968.)
There's more. The A's are MLB's only franchise not named the Yankees to enjoy a true World Series dynasty, as the Green and Gold won three consecutive championships from 1972-74 — a feat that only Oakland and New York have achieved.
So, the A's aren't underdogs to the Yankees or anyone else, so goes the argument. Maybe, the A's and Yankees should be considered equals — with Wednesday's game serving as just one more chapter in a clash of historic American League titans.
Oh, yeah. There are some old scores to settle here, too. Let's call it "The Big Payback" angle.
The Yankees have three times ousted the A's from the playoffs — in 1981, 2000, and 2001. That last one was especially painful for A's fans because the Bronx Bombers erased a 2-0 game lead to win the American League Division Series 3 games to 2.
Also, the Yankees have pilfered A's players for decades, landing ex-Oakland stars like Catfish Hunter, Reggie Jackson, Rickey Henderson, and Jason Giambi through trades or free agent signings.
If you want to take the grudge really deep, in fact, let's go all the way back to the late 1950s. That's when the Yankees breached the league's competitive ethics by using the A's as a veritable farm team. The two franchises' owners, Del Webb in New York and Arnold Johnson in Kansas City, had a cozy business relationship outside of baseball. That led to one of baseball's darkest chapters, in which the Yankees propped up their crumbling dynasty by making consistently one-sided deals with the A's.
For example, where did the Yankees find their former home run king Roger Maris? He was a young A's slugger until he was traded to the Yankees before the 1960 season. The rest is history. Those trades always sent rising A's stars to New York and saddled Kansas City with subpar talent, which artificially — and unethically — helped the Yankees win until their empire collapsed in the mid-1960s. (Charlie Finley, to his everlasting credit, put a stop to this charade immediately after he bought the A's in 1960.)
So, yeah, the A's have a few scores to settle with New York. The Wild Card Game would be a great time for the A's to get even by knocking those damn Yankees out of the playoffs.
Having said that, don't forget the "Miracle Season" angle.
Sports fandom is such an irrational endeavor, in general, that believing your team's fate is being guided by divine intervention can somehow make sense to even hard-hearted cynics. The injuries that ravaged this year's A's pitching have only lent credence to this theory.
Behold the following names: Kendall Graveman, Jharel Cotton, Andrew Triggs, Paul Blackburn, Daniel Gossett. Each was expected to contribute as a starter for the A's in 2018. Instead, each pitched little to no innings this year because of injury.
And don't forget Sean Manaea, who threw a no-hitter this year and pitched with pain in his shoulder for almost five months before it ended his campaign in late August.
Starting pitching is supposed to be a baseball team's biggest contributor to success. If true, how do you explain the A's' emergence as a title contender while operating a M.A.S.H unit for their best hurlers? Maybe this "Miracle Season" thing isn't so irrational, after all.
Okay, there's also the "Oakland against the world!" subplot.
Almost every A's player who's led this underdog team to the Wild Card Game on Wednesday has been discarded by other teams. Unwanted. Given up on. Left for dead. Told, "Nice try, but you're just not good enough."
In spite of having to endure various forms of rejection and disrespect, those same A's players have thrived — to the surprise of many.
In other words, they're just like Oakland.
America's most underrated city — represented here by pro sports' most spirited but often mistreated fans — is the perfect spot for an A's roster filled with castoffs whose talents have too long been overlooked.
Each A's player defiantly tore up his one-way ticket to Palookaville and took his own circuitous but triumphant journey to the big leagues. Instead of giving up, each guy scratched and clawed his way to Oakland, that misunderstood capital city of rebels and outcasts, where this A's team came together to craft baseball's best story in years.
Chad Pinder. Mark Canha. Liam Hendriks. Josh Phegley. These are just some the names of current A's players that no baseball expert had ever pegged as possibly playing the role of October hero.
Yet, here we are.
The heartbreaking end to the A's' 2014 season was followed by three hopeless losing seasons. All of which left East Bay fans in such a collectively sorry state of mind that, on a scale of categorical depression, they landed somewhere between Ugly Divorce and Nuclear Winter. And that might be an understatement. Now, after a meandering, four-year journey through MLB's desert, the upstart A's have arrived as unlikely contenders at a historic destination: Yankee Stadium in the South Bronx.
Will the site of so much A's heartbreak be where this year's team finds salvation? Will David slay Goliath? Will all of that past October pain get enveloped by the team's present glory and even brighter future?
We'll begin to find the answers to such questions shortly after 5 p.m. PST on Wednesday, when the win-or-die Wild Card Game begins. The soaring, surprising ballad of this year's Oakland A's has been incredibly fun and mind-blowing, almost inexplicable.
It's the kind of uplifting tale you hope never ends. No matter which story angle you embrace.
Chris De Benedetti, a co-founding member of Baseball Oakland, writes a regular sports column for the Express.