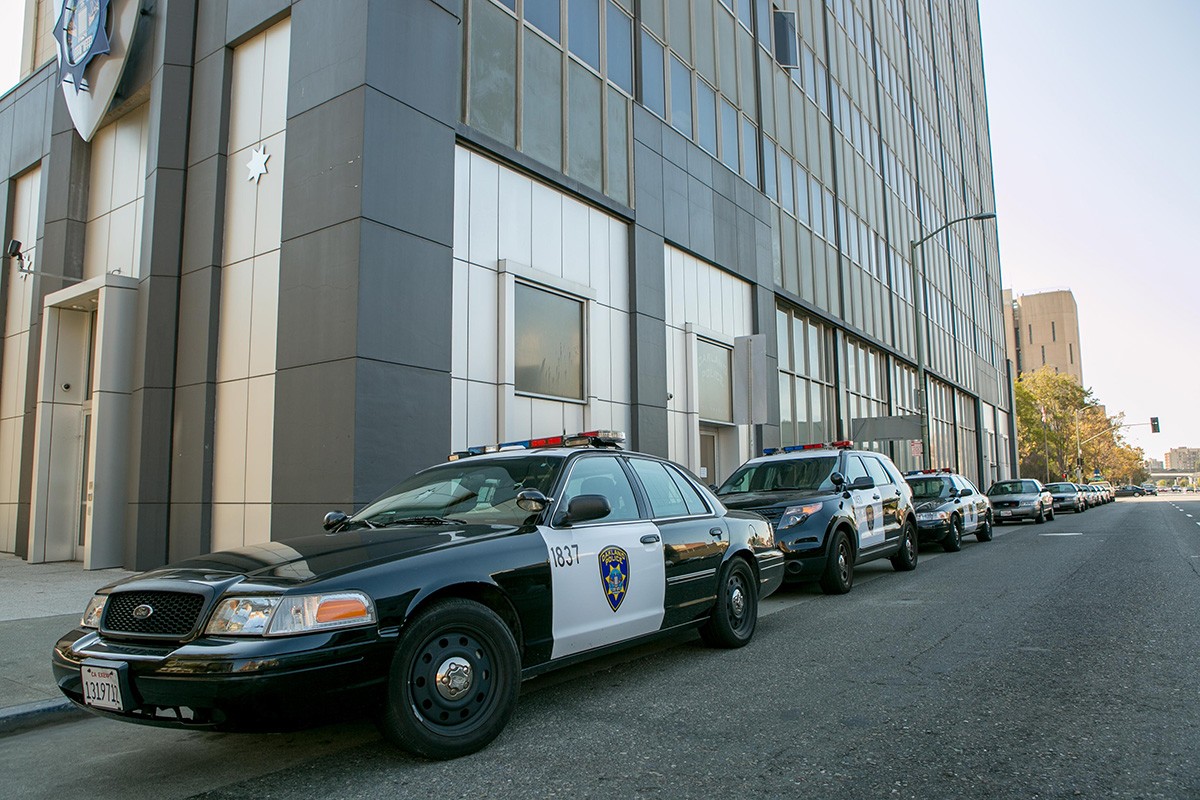 Another Oakland cop is in trouble with the law. Matthew J. Santos, who was an Oakland police officer until he was terminated by the department recently, was arrested on February 17 by the Emeryville police on charges of felony kidnapping, false imprisonment, and a misdemeanor firearms charge, all in relation to an incident that occurred in a 40th street apartment building where Mr. Santos lived at the time.
The Emeryville Police Department denied a Public Records Act request seeking an incident report that would describe in detail the events leading up to the Oakland police officers' arrest. But the Emeryville police provided
a written description of the incident
in an email
.
According to Emeryville's police, Santos pointed a gun at a painter who was working on the apartment building.
Court documents
provide more details. Charges filed by the Alameda County District Attorney against Santos state that:
"Victim is a painter who was hired to paint the exterior front door of the defendant's apartment. Property management left a notice on the defendant's door making him aware of the front door of his apartment being painted approximately five days prior to this incident. Def. arrived to his apartment and the painter was painting the front door which was opened with an apartment security guard standing by. Defendant arrived at his front door and told the painter 'Hey, get away from my door.' The defendant was pointing a black pistol at the victim. The victim was scared and ran. The def. asked who opened my door and the victim stopped running. The def. placed the gun in his waistband once he entered the leasing office."

Officer Johnna Watson of the Oakland Police Department wrote in an email to the
Express
that officer Santos had been recently hired by OPD and that he was still on a probationary period of employment when the incident occurred. Santos has subsequently been terminated by the department.
Watson did not respond to a question about whether the gun Santos brandished was an OPD-issued weapon.
Attorneys for Santos did not respond to a phone call and email. Santos was hired by the department in April 2015. His next court appearance is May 23 in Hayward.